Manchester United striker Rasmus Hojlund was in high spirits after Denmark secured an international win over Finland.
Rasmus Hojlund played the second 45 minutes for Denmark against Finland, and while he did not have too much to shout about from an individual perspective, he certainly enjoyed the win.
A late goal from Pierre-Emile Hojbjerg gave Denmark a 1-0 win, and sparked joyous scenes at the final whistle.
Rasmus Hojlund got hold of a megaphone and conversed with the Danish fans as they celebrated an away victory in Helsinki.
READ: Confirmed Manchester United transfers in, out, loans, releases, youth for 2023/24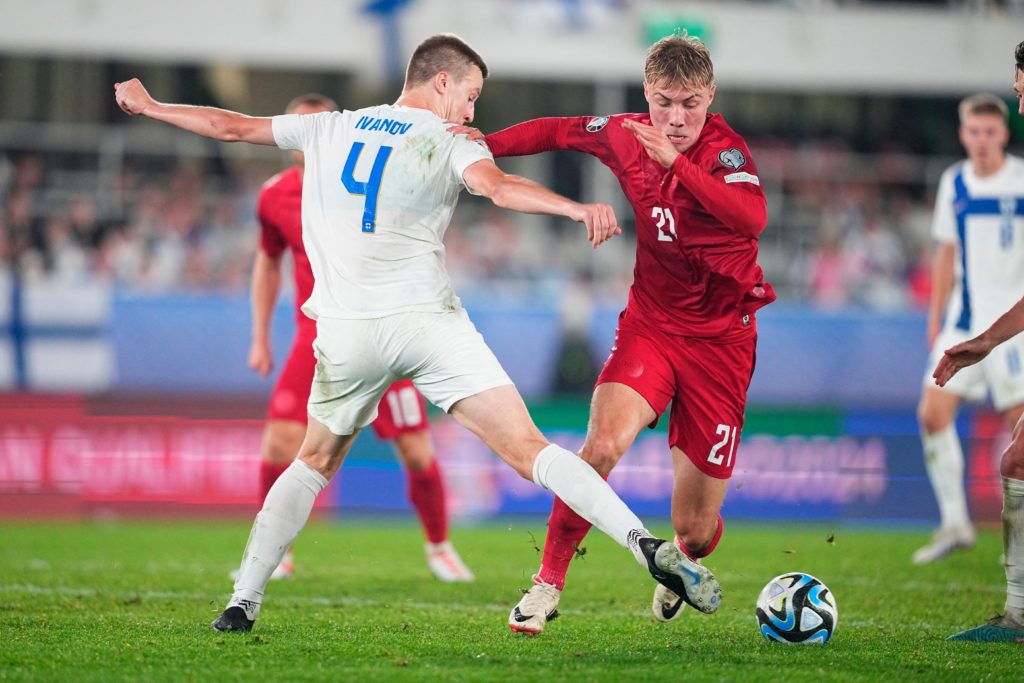 Rasmus Hojlund celebration explained
Tottenham midfielder Hojbjerg told Bold.dk after the match that Hojlund had been giving him some stick after he took the megaphone after an earlier win. So he wanted to see how the United striker would fare.
He said: "I would actually very much like to explain that. It was me who had to do it after the San Marino game. The last few days, Rasmus has told me that he thinks I mumbled a bit when I had it down in front of the fans.
"So now I just wanted to send him out so that the rest of us could laugh at the fact that he was the one who mumbled a bit."
MORE UNITED STORIES
He added: "I think it's more about us giving something back. The fans need to see that we are there and it was class. It was done properly from all sides, and in the end it is most important to celebrate things together."
Hojlund had a slightly different take, telling Tipsbladet: "It was super cool. It was a bit of a boyhood dream. It was nice to get hold of the microphone and talk to the fans.
" I am one of the young people who, as it were, has to step up now and show my worth in the national team. It gives a boost and I'm happy about it."
A striker with personality
After the game, Hojlund said he would be celebrating with a beer, commenting: "Yes, one could do it. I think it was needed after a well-deserved victory.
"We have talked a lot about giving back to the Danish fans and to ourselves. We have had a bit of a messy period with a close win over Northern Ireland and the defeat in Kazakhstan.
"We owed them a bit, and we paid that back by playing ourselves back into first place."
First impressions of Rasmus Hojlund are that he embraces causing a stir and getting stuck into everything he does. We saw this with the way he rattled the Arsenal defence on his debut, and how he enjoyed being introduced to the Old Trafford crowd at his unveiling.
Hojlund is still a raw talent, who is rebuilding his fitness after missing the start to the season. When he is fully and running for United, he could make a real difference.
Related Topics