Rasmus Hojlund and Erling Haaland, two names that may sound the same but are vastly different players.
One is an already proven forward, who has just won the treble first time around under Pep Guardiola at Manchester City, and the other is an inexperienced striker about to make his move to the team of his dreams.
Both are set to adorn their respective colours in Manchester, one is under severely more pressure than the other and the media aren't afraid to highlight it.
A post on Saturday, following reports of a fee agreement, from Sky Sports compared the pair.
This seems a tad unfair, yes the reported fee for the Danish forward, supposedly, is higher than the Norwegian's £51 million but the wage demands of Haaland are, according to the Daily Mail, £850,000 a week.
So, despite Haaland's cheaper fee, the Norwegian still cost the defending champions a pretty penny, despite being lauded as a bargain.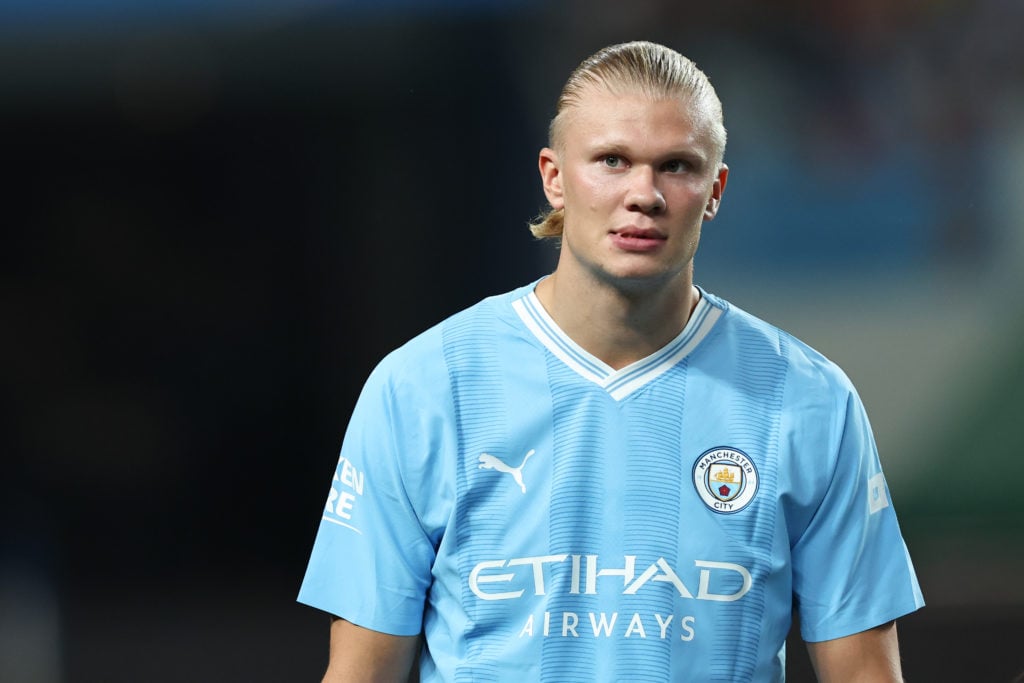 Media narratives
The prevailing narrative will of course be that the two main strikers at one of the two biggest clubs in England should be compared.
MORE UNITED STORIES
However, writing off the promising Danish striker, before he's even been officially confirmed as a United player, is ridiculous.
A player who was at Sturm Graz a year ago could not be expected to match a striker in Haaland who was at Borussia Dortmund and had just scored 22 goals and provided eight assists.
Another factor in this ridiculous debate is the fee. Hojlund does not and will not control how much United or indeed any other side pay for him. So to judge the forward on his price, which he is in no control of, is unfair.
What are realistic expectations for Hojlund?
Truth be told, fans and indeed the media will dictate what the forward's expectations will be.
Had the forward signed for £20 million, anything above 10 goals in all competitions would have been a superb debut season.
But now that United are set to shell out £64 million for the 20-year-old, expectations will be high. A 20-goal season minimum for the Danish forward would be considered a success.
There are similarities between Hojlund and Haaland that stretch past their names. Their playstyles are similar, with both being physically domineering strikers and also having explosive acceleration.
It's no question that Haaland is better than Hojlund, but the narrative around the Dane, who hasn't signed yet, is a strange one.
Related Topics