Manchester United's Andre Onana has had a good start to life in Manchester but the goalkeeper probably should have faced a penalty in his opening game in the Premier League.
Late on in the game, a hopeful Wolves cross led to Andre Onana seemingly wiping out Sasa Kalajdzic but, after a VAR review into the incident, the penalty was not awarded.
The referees, as you'd expect, received criticism from rival fans and indeed the media about how the people controlling VAR missed such a decision.
Well, after weeks of debate about the decision, the referee's microphone audio has been revealed on Sky Sports and this has caused more controversy.
READ MORE: Manchester United transfer history 2013 to present day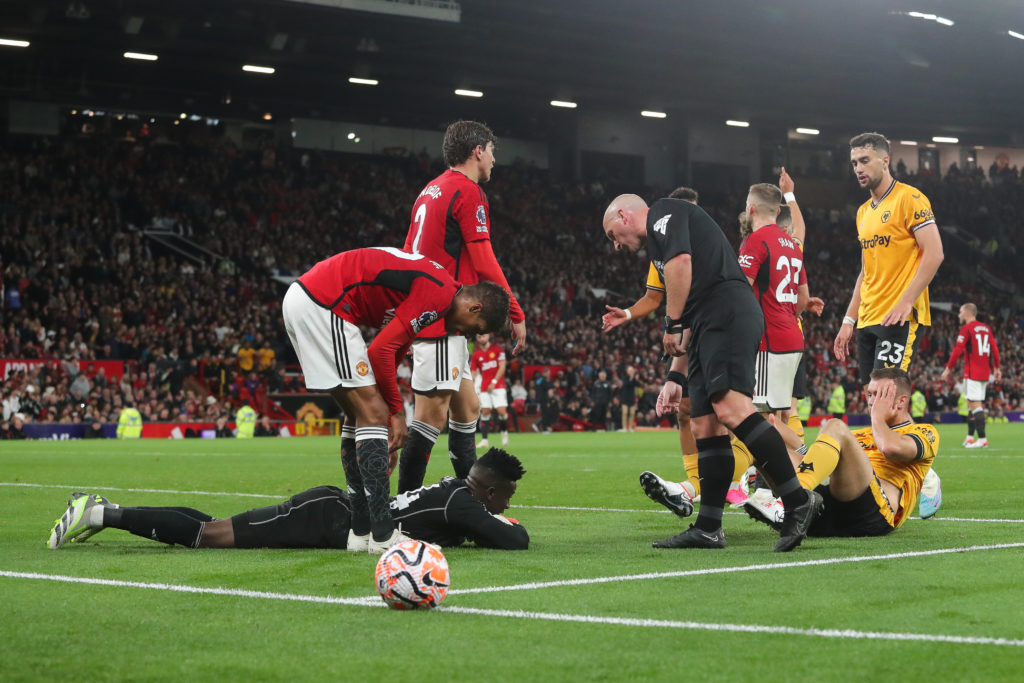 Onana penalty decision
As the VAR was reviewing the incident, Michael Salisbury, who was the head of VAR in that game, believed that the pair were both challenging for the ball and it shouldn't have been a penalty.
"I think because the Wolves player (Kalajdzic) doesn't head the ball it's a normal collision as they have both challenged for the ball," Salisbury decided on VAR.
However, Howard Webb, PGMOL chief, believes that the decision was the wrong one and the referee should have been encouraged to look at the screen.
MORE UNITED STORIES
"The referee should have been encouraged to check the monitor and award a penalty for Wolves," Webb said.
"Players can collide when going for a ball aerially but the difference with this one (collision) was that Onana went into the striker, rather than both jumping into each other."
United hypocrisy
Despite the decision seemingly being the wrong one, the thing that might frustrate the United fans is the decision they have chosen to look at is one benefitting the Red Devils.
How about they review the blatant penalty that United should have been awarded against Tottenham Hotspur, or Alejandro Garnacho's offside goal, or Bukayo Saka's late tackle on Bruno Fernandes? It seems a bit strange.
Nevertheless, United may well feel aggrieved by certain decisions this season but I'm sure the Red Devils will see decisions go their way in big games, it's just the luck of the draw.
Related Topics