Manchester United legend Wayne Rooney has doubled down on his praise of Harry Maguire, with the centre-back impressing at the World Cup.
After England's draw with USA, Rooney reached out to Maguire on Instagram to congratulate the defender on earning his 50th cap for his country.
Following up, Rooney picked out Maguire for praise in his column for The Times, praising him as the Three Lions' most impressive player through the first two games.
Rooney also commended Maguire's threat in the opposition box, and says he is happy with England's tactical approach and decision to stick with the Manchester United defender.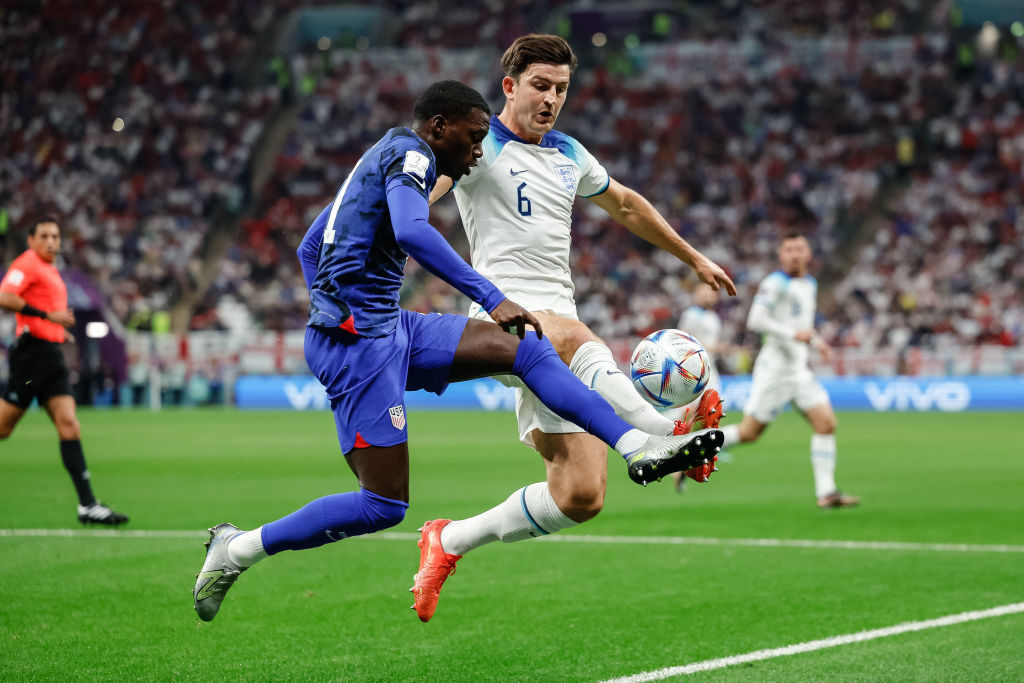 Rooney praises Maguire at World Cup
Speaking to The Times, United record goalscorer Rooney said: "The biggest positive of all so far is the performance — across both games — of Harry Maguire.
"He was England's standout player on Friday and had an excellent game against Iran, showing the quality on the ball, sound defending and unmistakable threat at set pieces that makes him so important to the team.
"Gareth was right to shut out the noise and stick with him, and I am delighted that in both games England have used a back four. I'd stick with it, because when you use a back five the centre backs get a bit confused at times about how far they go out to the sides and how far they come in to cover. In a four, everyone knows their jobs and their distances better."
England's 0-0 draw with USA was a disappointing performance but not a disastrous result, and a clean sheet will give Maguire and teammate Luke Shaw confidence.
Maguire has been widely praised, not just by Wayne Rooney, which makes a change from the criticism he often receives when he is playing for United.
A recent report in The Guardian claimed Erik ten Hag is ready to let Maguire go at the end of the season. This seems a long way off right now but makes sense if he is not a starter, and wants to keep his England place.
Strong performances at the World Cup will provide Maguire a platform to try and change Ten Hag's mind when he returns to club football, while simultaneously driving a market for him next summer which will allow United to cash in.
Have something to tell us about this article?
Let us know