Harry Kane overtook the England goal record set by Wayne Rooney last night in a 2-1 win over Italy in Naples.
Kane banished some of the ghosts of his penalty miss in the World Cup against France by netting from the spot to make it 54 Three Lions goals.
The England talisman has of course been linked with Manchester United as he prepares to enter the final year of his Tottenham contract.
Rooney wrote in the Times about Kane and his record, saying Cristiano Ronaldo is the only other forward he has seen like the England skipper.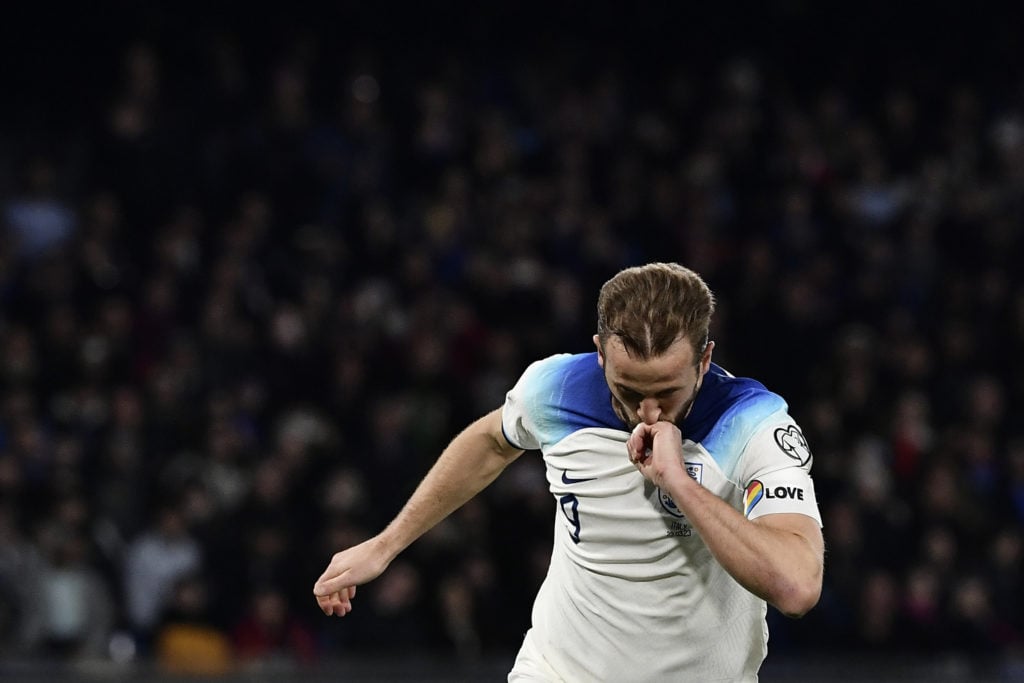 Wayne Rooney on Manchester United target Harry Kane
Rooney said: He took my attention in training straight away, it was just his finishing. It was brilliant, as good as anything I had seen. He more or less always hit the target. You could see it was natural to him. He didn't have to look where the goal was — he already knew — and he would get his shot away at any opportunity.
"He was shooting from anywhere, all these mad angles, and that turned out to be a feature of his game. You're in the box and think he's going to cross it or pass, but he just shoots. You're about to get frustrated and the ball flies in! The only other person I've seen like that is Cristiano Ronaldo.
"Both he and Harry have what you would call a good kind of selfishness, an obsession with goals that is in-built. It is important to their success. I looked at the young Harry on the training pitch and thought: 'You really want to score.' I know Sir Bobby Charlton was a bit sad when I broke his England and Manchester United scoring records.
"I could see it meant a lot to him. Then I think of Ronaldo. He absolutely loves breaking records and wants to have every record there is. There's nothing wrong with that. It gives him motivation. And maybe Harry is more like him than me. I just know I feel great that Harry has done this and I'd love Marcus Rashford to take my United record off me."
There will be a discussion to be had in the summer over whether Kane is worth the price Daniel Levy will inevitably put on his head despite his contract situation.
£100 million for a player about to turn 30, with one year left on his contract? It would not be great in terms of sell-on value or value for money.
But it would be as close to guarantee of goals at Premier League level as you could hope to get and other alternatives are not going to be much cheaper.
It seems Rooney would be pleased if United signed Kane to fill the Ronaldo-shaped hole in their attack that Anthony Martial cannot stay fit for long enough to fill.
Related Topics
Have something to tell us about this article?
Let us know