Lisandro Martinez finally made his long, long anticipated return to Old Trafford on Saturday as Manchester United beat Lens 3-1.
The Old Trafford favourite hasn't graced the Theatre of Dreams in four months following his metatarsal fracture.
The Argentine was carried off the pitch by his compatriots after he pulled up during the Europa League quarter-final first-leg against Sevilla.
The game and injury saw Martinez's incredible debut season cut short as he required surgery.
Now however after four-months and a solid preseason which has seen him regain his excellent form, he is back home.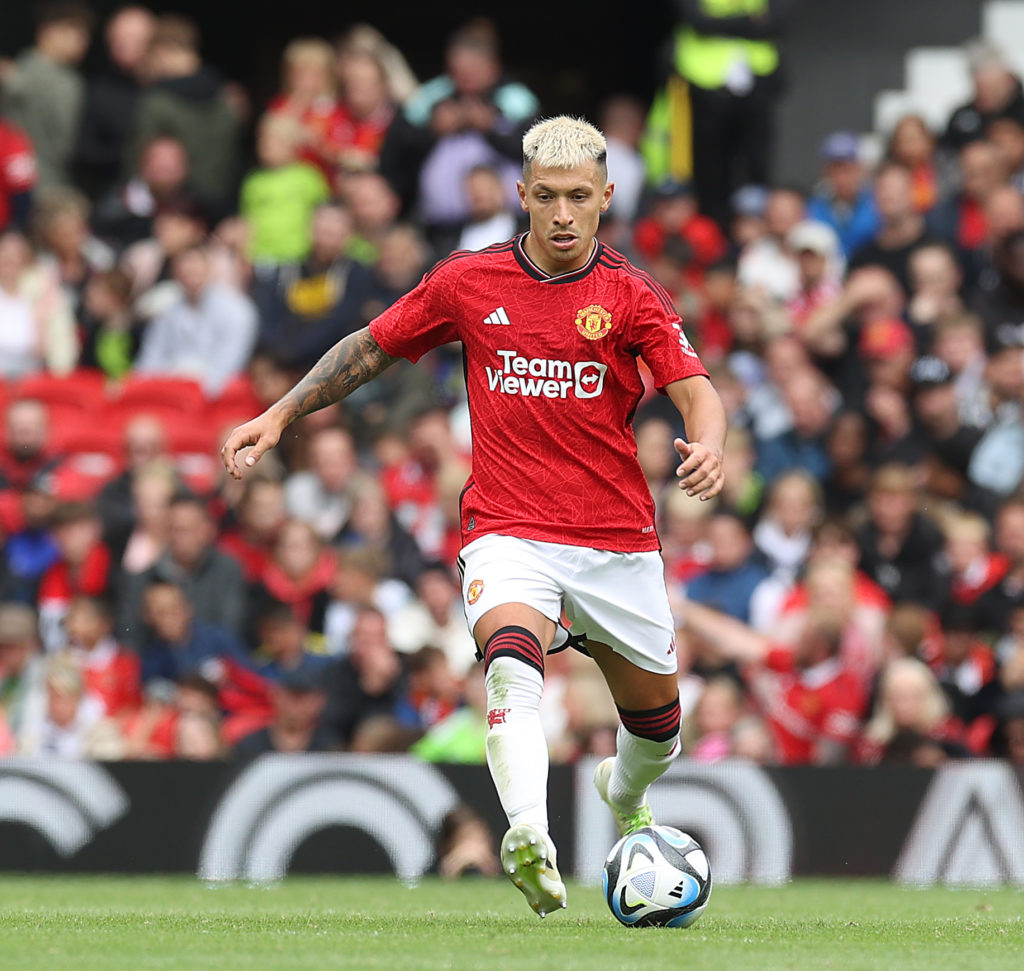 Martinez makes his Old Trafford return
Upon his homecoming, Martinez put in a solid display helping United secure the 3-1 victory, with only silly mistakes from others denying him a clean-sheet.
Following the game, Martinez took to Instagram expressing his happiness to be back playing at Old Trafford.
In his caption he wrote, "I've waited a long time for this feeling of playing in front of you again, I've missed Old Trafford. Solid performance…"
MORE UNITED STORIES
His return is one which will have been welcomed by his teammates and fans too as his name received a large cheer on announcement.
Huge season ahead
With the end of his pre-season today, Martinez will now have all eyes casted onto next Monday's date with Wolves.
With 'The Butcher' bringing his usual high standards to the team, he will be eager for a positive start to the season.
Now with a brilliant goalkeeper behind him as well, Martinez looks even better in defence.
There is a real feeling around this team right now, we just hope we can get a solid run going to begin the season.
Related Topics