With Cristiano Ronaldo's agent Jorge Mendes exploring a potential move to Napoli, via The MEN, striker Victor Osimhen has been touted for a move in the opposite direction.
File this one under: "It's complicated."
If there's even the smallest chance of Napoli being willing to let Osimhen go, to make room for Ronaldo, this is a move Manchester United must be open minded over.
Osimhen is only 23, while Ronaldo is 37. United need a long term striker and the Nigerian forward would be a fine addition.
READ MORE: Confirmed Manchester United transfers, ins, outs, loans, releases for 2022/23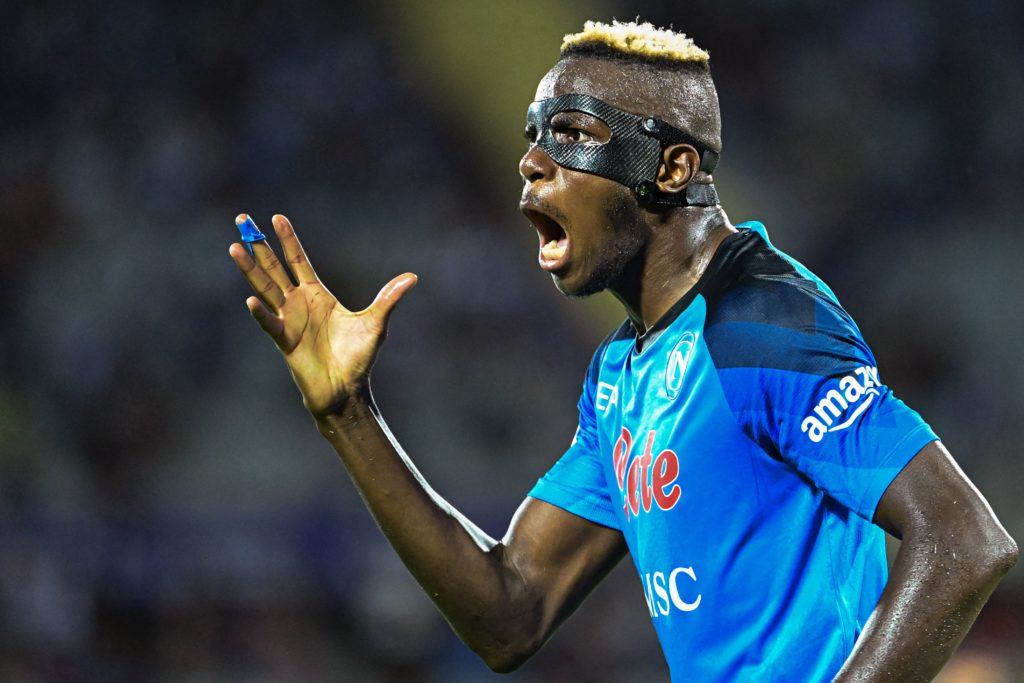 Victor Osimhen to Manchester United: What's going on
The big problem is price. Manchester United have now spent in excess of £200 million this transfer window, while the only player sale is Andreas Pereira at £8.5 million.
United are not going to spend big on Osimhen this transfer window. He would cost in excess of £80 million.
There's one route United might be tempted to go for. This would involved landing Osimhen on loan, with an obligation to buy for a fixed price in 2023. A striker is one of the missing pieces of Erik ten Hag's jigsaw at United.
This idea has been floated as a possibility, reports Calciomercato, however, even they describe it as an unlikely option. Gazzetta dello Sport also reported the plan, which was said to be suggested by Jorge Mendes.
Even in a hypothetical scenario where Napoli let Osimhen leave this summer with an obligation to buy next year for £80 million, it would be a risk for United. What if he doesn't work out? It's tempting, but not a deal the club are likely to commit to unless the buy clause is optional or packed with clauses relating to games played or goals scored.
Sky Germany talked up Osimhen as a 'top target' for United regardless of Ronaldo's situation. It's just difficult to see it working out right now.
Victor Osimhen: A good future option
Manchester United do need a striker to plan a future around, with Cristiano Ronaldo's contract expiring next summer even if he stays this season.
Osimhen is a fine option. He has 15 goals in 23 international games for Nigeria and has scored 30 goals in 65 games for Napoli.
Prior to this he netted 18 in 38 games for Lille in France and 20 in 36 for Charleroi in Belgium.
Even next summer, price would be a sticking point. Napoli would demand around £80 million for Osimhen, a price his creditable goal output doesn't quite justify. He will need a big season in Italy this year to tempt United.
We all love a big deadline day surprise signing, but it's pretty safe to say United don't have the ambition or funds to make it happen now. Osimhen is just a name to watch next summer instead.
Related Topics
Have something to tell us about this article?
Let us know