The fallout between Erik ten Hag and Jadon Sancho is seemingly still being played out in the public eye and you wonder when a resolution will be forthcoming.
The English forward posted a rebuttal to Ten Hag's comments about his application in training and that post, on X, was still up and Pinned to the 23-year-old's account but it has finally been removed.
The future of the former Borussia Dortmund man remains unknown and it seems the talks that were scheduled between Erik ten Hag and Jadon Sancho haven't led to a resolution.
Now, according to the Daily Mail, United football director John Murtough and CEO Richard Arnold are at the centre of ongoing talks to settle the dispute between the pair.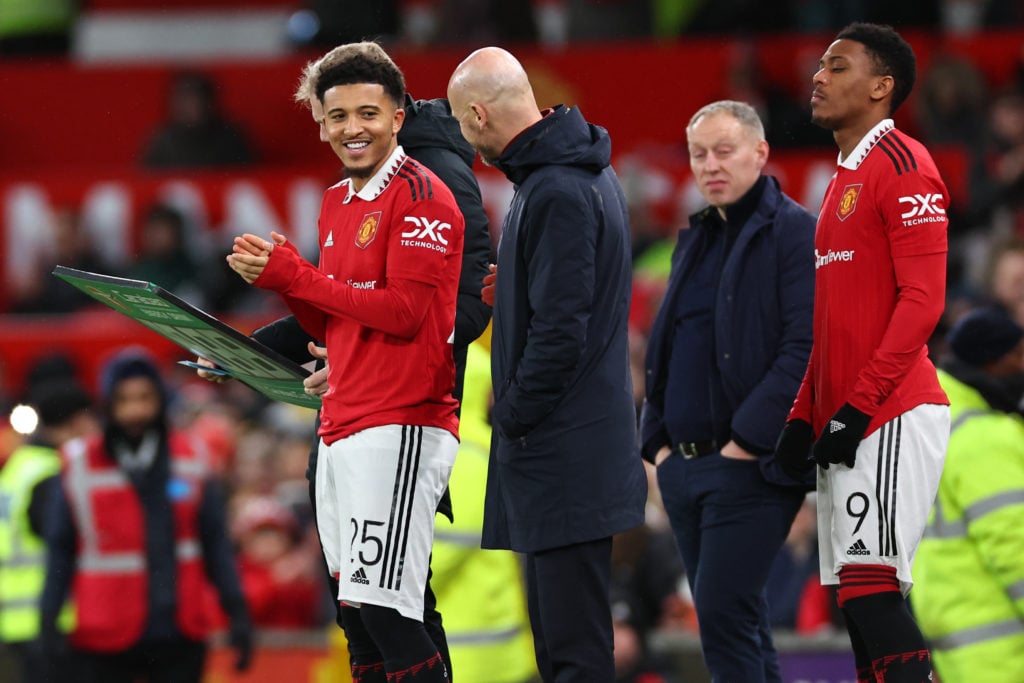 What does the report say
According to Sami Mokbel's report in the Mail, the player has been back in training this week and Arnold and Murtough have been present at the meetings between the pair in an attempt to de-escalate the situation.
Figures at United reportedly understand this is a complicated situation so, as a result, Murtough has tried to take control of the growing tension between the pair.
Sancho's situation is one that has dominated the international break and the future of the Englishman shows no signs of letting up.
Does Sancho have a future at United
Ten Hag, a manager of principal, has unsurprisingly not taken too kindly to Sancho's very public comment on the situation so it would seem unlikely that the Englishman would receive another chance in the first team.
MORE UNITED STORIES
Sancho did eventually remove the post and that was viewed as the first step towards a resolution, but it remains to be seen whether Sancho is involved in the match-day squad to face Brighton on Saturday.
With the current lack of forward options following Antony's removal from the United squad, you wonder if a resolution will be made so the Englishman can be back in the squad for some depth.
Related Topics