Tyrell Malacia set himself a personal target before the beginning of the season and it's safe to say he's absolutely blown it out of the water.
Malacia was the first signing of the Erik ten Hag era, joining the Red Devils from Feyenoord for an initial £12.9 million.
The 23-year-old has had a decent first season. For the price United paid, it's safe to say Malacia will and has been a successful addition to the squad. He particularly impressed against Aston Villa on the weekend.
With little to no risk involved in the deal, there wasn't too much pressure on Malacia. It seems like he's thrived off this during his first season at Old Trafford.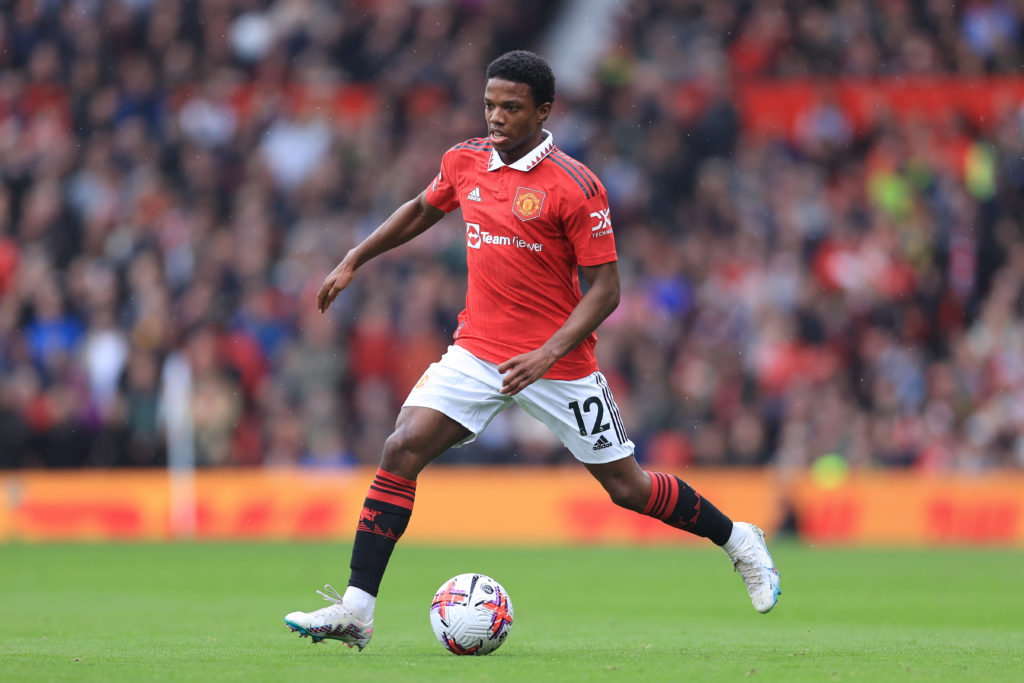 Tyrell Malacia absolutely obliterates personal target
According to the Manchester Evening News, the young Dutch full-back set himself a target of 20 appearances in his first United season. His start against Aston Villa was his 36th.
This must make the young man very proud of himself. He expected to come into the squad and be a fringe player but has consistently stepped up when asked upon.
He has beaten his target by a whopping 16 games and still has seven games to go!
Some may say that this is down to appearances off the bench, but in fact 23 of these games he actually started – making his efforts even more impressive.
MORE UNITED STORIES
As mentioned previously, the 1-0 win against Aston Villa was one of his finest performances in a red shirt. He had this to say to the MEN after the victory:
"I think from now until the last game of the season it's important points so we have to win every game now," Malacia says.
"It's not good that we dropped points [at Tottenham] but today [against Aston Villa] we played good and important points.
"Yeah, [the atmosphere in the dressing room] was good, but we have to focus now on Brighton. We have to move on."
Malacia has had a great opening campaign. Were excited to see what the future holds for him.
Related Topics