Football agents across Europe have voted Manchester United's new duo as two of the worst deals made last summer.
Top agents who have been involved in some of the biggest deals last summer have had their say on which moves are the worst.
This comes from The Athletic and it sees two Manchester United stars make the list.
Ranked third worst was Mason Mount's £55 million move from Chelsea to United. With agents questioning whether he was needed, or if the money would have been better used elsewhere in the team.
The other United name to reach the shortlist for worst with just one vote however was Rasmus Hojlund. His £64m deal has been questioned due to his perceived lack of experience and the fact he is still a rough gem needing work.
However, despite what has been voted by agents, we are here to explain why they are wrong…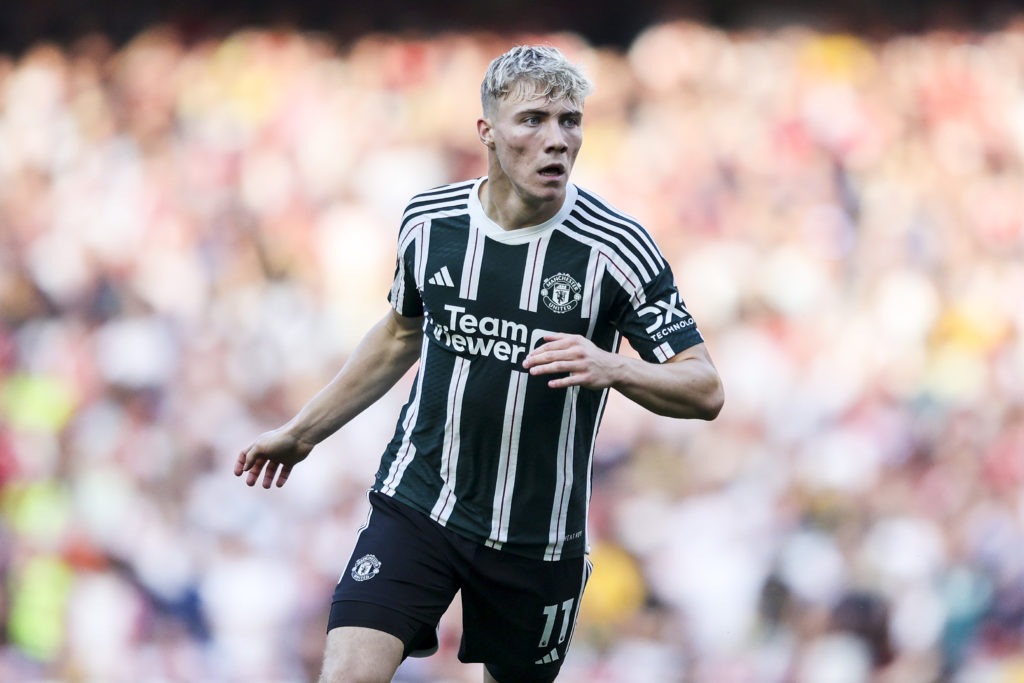 Why agents are wrong about Mason Mount and Rasmus Hojlund deals
Judging the deals for Hojlund and Mount this early on, it ludicrous with neither yet to adapt or really even feature much for United.
Starting with Mount, he is a player that has for years been among England's best and most sought after midfielders.
MORE UNITED STORIES
Beating interest from both Arsenal and Liverpool to sign a player Chelsea didn't want to sell, we can't see this as anything but a positive.
Hojlund is another one who we feel has been unfairly painted here as a bad deal.
Signing young talents is never cheap especially when they are exploding into the spotlight.
PSG were interested in Hojlund for the same price, and he was beginning to make good on his potential with goals for his country and also became prolific in the final weeks of the Serie A season.
When will both prove their doubters wrong?
Hojlund could do with a quick start to life in the Premier League. He was good against Arsenal last time out but a goal is what he needs.
Against Brighton on Saturday we hope he gets the start and puts in a highly impressive performance.
Mount won't have the chance to impress for a while yet, as he still seems to be ruled out through injury.
However with a more stable midfield structure and a new role, he could be coming back to a set-up primed for him to thrive.
Related Topics