Manchester United set a world transfer record in 2016 to sign Paul Pogba. Now the fee does not even crack the top 10.
It is now seven years since Manchester United broke the world record to sign Paul Pogba from Juventus. United spent £89 million to sign the Frenchman, who was released by the club four years earlier. He would go on to be released again in 2022.
The spending backed up Ed Woodward's promise, that Manchester United could do in the transfer market what other clubs could only dream of.
Now in 2023, Manchester United's big spend on Pogba has been left behind, not even among the biggest 10 transfers of all time.
READ: Confirmed Manchester United transfers in, out, loans, releases, youth for 2023/24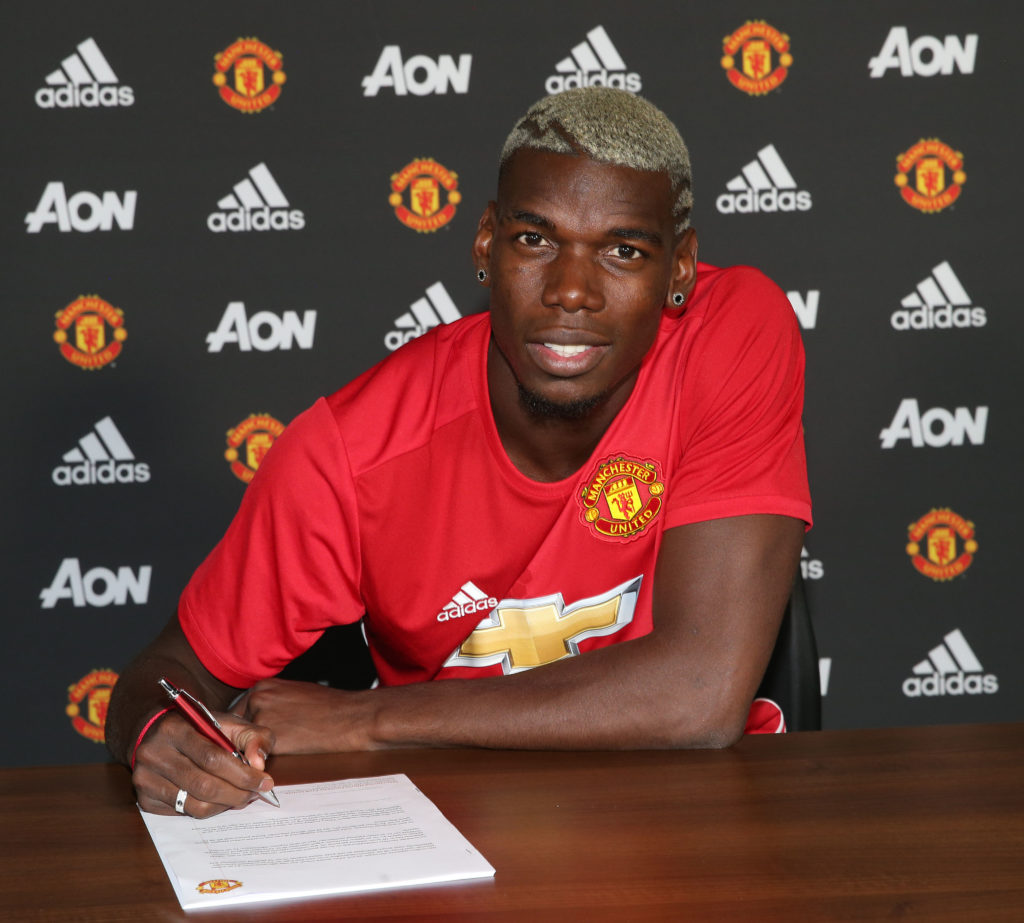 Top 10 most expensive transfers of all time
1) Neymar: PSG to Barcelona (£190m)
2) Kylian Mbappe: Monaco to PSG (£124m)
3) Moises Caicedo: Brighton to Chelsea (115m)
4) Coutinho: Liverpool to Barcelona (110m)
5) Joao Felix: Benfica to Atletico Madrid (107m)
7) Antoine Griezmann: Atletico Madrid to Barcelona (107m)
6) Enzo Fernandez: Benfica to Chelsea (106m)
8) Declan Rice: West Ham to Arsenal (105m)
9) Jack Grealish: Aston Villa to Manchester City (100m)
10) Romelu Lukaku: Inter Milan to Chelsea (£97m)
Manchester United may have learned a lesson from Pogba saga
Manchester United are no longer concerned with setting transfer records. If anything, the Pogba transfer probably put United off.
MORE UNITED STORIES
There have still been big spends, with deals for Antony, Harry Maguire and Jadon Sancho all exceeding £70 million, but United have been quite determined never to exceed the Pogba fee.
In 2020 when Dortmund wanted in excess of £100 million for Jadon Sancho, United chose to walk away instead.
But United's reluctance to set records is not just owing to Pogba's underwhelming spell at Old Trafford.
A look through the top 10 transfers of all time hardly reads like a success list. PSG will feel they did not get what they paid for with Neymar and Kylian Mbappe after failing to win the Champions League.
Coutinho was a huge flop at Barcelona while Joao Felix has also disappointed at Atletico Madrid. Antoine Griezmann's move to Barcelona was also disastrous.
Chelsea's moves for Moises Caicedo and Enzo Fernandez shows their ambition, but they are in the midst of their 'Ed Woodward phase', throwing as much money around as possible in an attempt to buy success. Last season they finished in 12th place.
United meanwhile seem content to take a more measured approach. Let's see if it reaps success.
Related Topics