Before Manchester United announced the signing of Andre Onana, United only had Dean Henderson, who looks set to move to Nottingham Forest, and Tom Heaton at their disposal as senior goalkeepers.
During pre-season, Heaton has done well after being involved in all of United's pre-season games.
The 37-year-old look set to be a backup to Onana this season and the former Burnley goalkeeper has said how much he is looking forward to working with the Cameroon international.
"It's only been a couple of days, he seems like a top lad, " the former United academy player told The Athletic. "He's played a lot of top-level football, obviously the Champions League final, and I'm really looking forward to working with him."
READ: Confirmed Manchester United transfers in, out, loans, releases, youth for 2023/24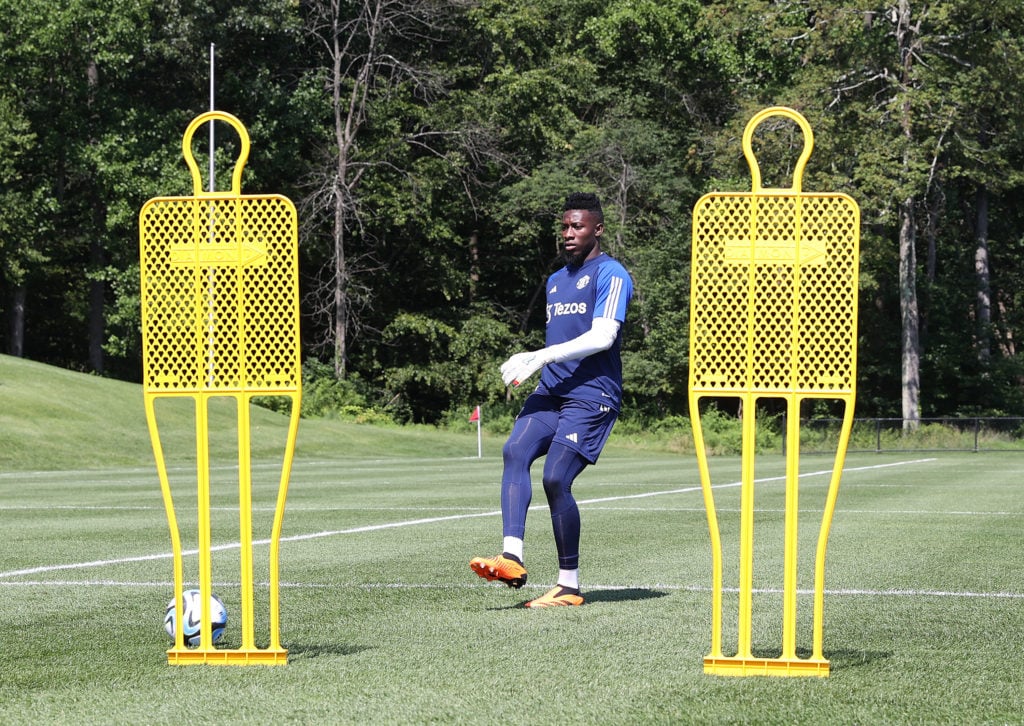 Heaton already learning from Andre Onana
Heaton, who saw his move to Luton Town blocked due to the goalkeeping uncertainty a month ago, has also spoken out about just what the new goalkeeper can bring not just for United but indeed the Englishman's own game, too.
"I can see already how he's going to fit into the manager's style," the 37-year-old said.
"He looks really good with his feet and am already picking up a little bit about how he does things slightly different to what I've seen before.
MORE UNITED STORIES
"I know I'm getting on but I still try to adapt, still try to learn all the time. I enjoy that side of it and we will see what he brings in."
Heaton shows his abilities during win over Arsenal
One thing that was striking about Heaton during United's 2-0 win against Arsenal over the weekend was the ability with his feet.
Oftentimes, the mercurial Kobbie Mainoo would drop in as an option for Heaton and instead of launching the ball forward, Heaton would play a nicely weighted pass for the 18-year-old to start an attack for United.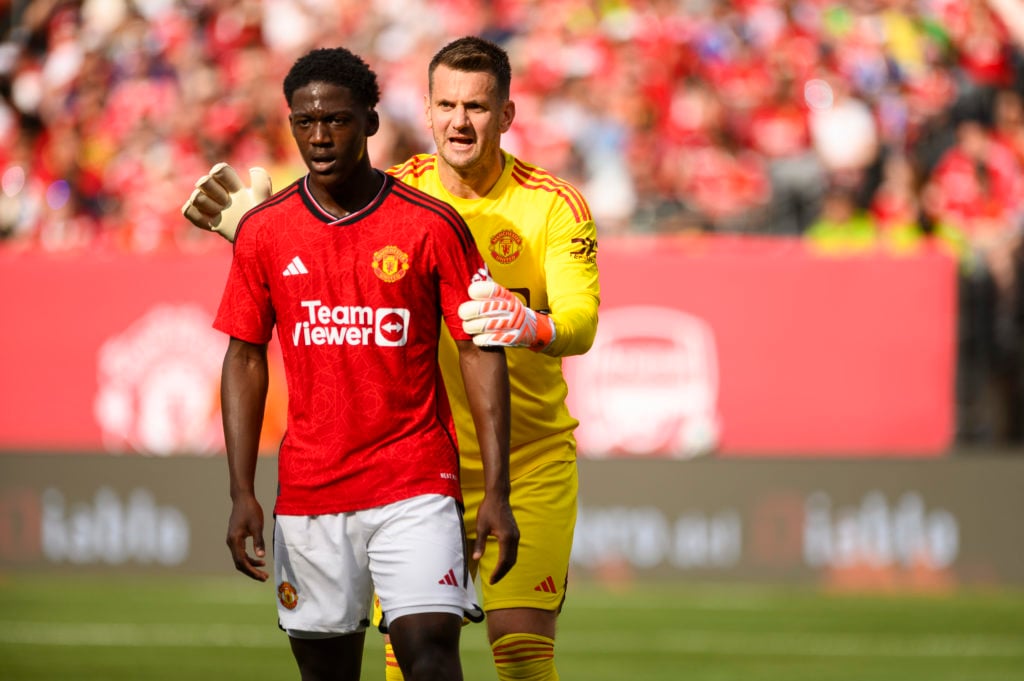 This meant that United sustained attacks with possession being retained more often than not with chances usually arising from Heaton's distribution which was superb at the MetLife Stadium.
Whether Heaton will stay at United remains to be seen, with the club reportedly interested in Japanese goalkeeper Zion Suzuki according to the Manchester Evening News, nevertheless, the Englishman has certainly put his case forward to be the number two at Old Trafford.
Related Topics