Manchester United are set to announce a deal for Denmark international striker Rasmus Hojlund.
The 20-year-old will be unveiled as a Red Devils player after undergoing a medical.
Sky Sports report the deal with Atalanta will cost Manchester United a fee of £64 million, plus a potential £8 million in further add-ons.
Rasmus Hojlund is an exciting addition for the United attack, let's take a look at who benefits and who loses out…
READ: Man Utd Fixture List 23/24: Next Game, Key Dates and More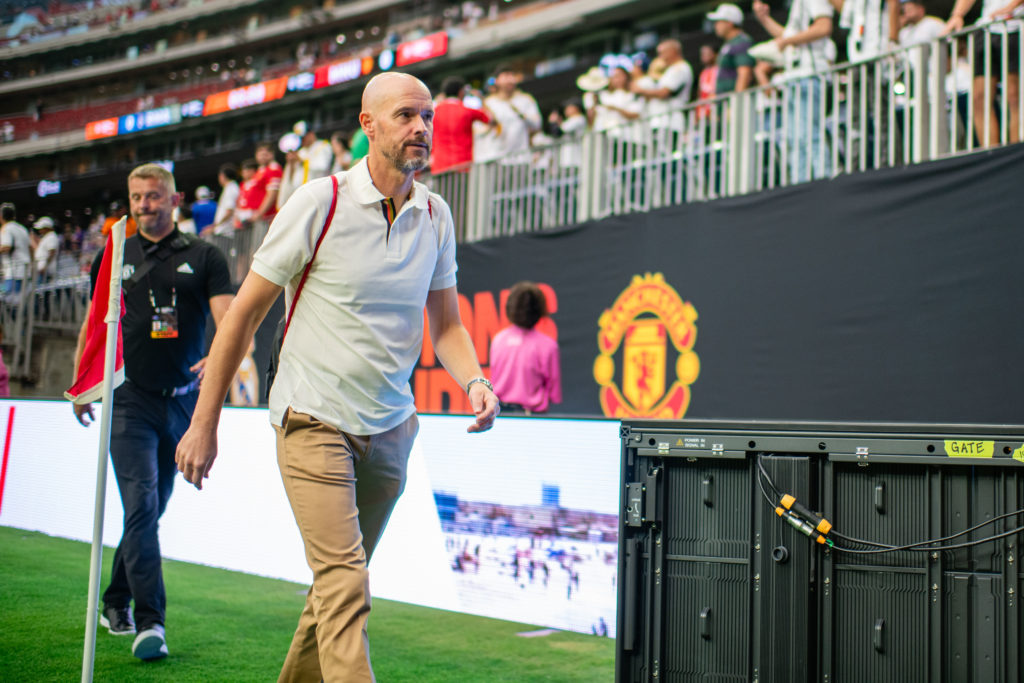 Three Winners
Erik ten Hag: Manchester United's manager has a young striker to build his team around. Hojlund might not even be the only addition in this area, but it's a start.
Striker has been the glaring weakness in United's ranks since Erik ten Hag took over. The manager now has his hand-picked forward, who he can work with and help to benefit the team.
Hojlund's arrival is an opportunity for Ten Hag and his coaches to demonstrate their coaching credentials. The Dane is a raw diamond, a player who has lots of potential, who will benefit from learning under the manager.
MORE UNITED STORIES
His arrival is a win-win scenario for Ten Hag and Hojlund, and it is a working partnership that should not be judged immediately. Hojlund will need time, but he is a lucky player, to be chosen to lead Ten Hag's project and propel United forward.
Marcus Rashford: Rasmus Hojlund's signing immediately benefits Marcus Rashford, as he will be able to revert to his preferred position on Manchester United's left wing.
Last season Rashford was occasionally utilised as a centre-forward. He showed progress in this role under Ten Hag in comparison to experiments under United's previous managers, however, it is by his own admission, not his preferred role.
If Manchester United had not been able to sign a striker, then Rashford would have been facing being shifted into the centre more frequently.
Now with the Dane arriving, he will be able to settle into his favoured position.
Bruno Fernandes: Manchester United captain Bruno Fernandes was the most creative player in the Premier League in the 2022/23 season, with 119 chances created.
His superb efforts did not always get the reward he wanted. His return of just eight assists appeared to be a meagre output considering the number of key passes he provided.
Having a regular striker in front of him will help. Rasmus Hojlund will benefit from playing with Bruno Fernandes and vice versa, as this season goes on, and in years to come.
Fernandes can look forward to his assist numbers climbing thanks to Hojlund's arrival.
One loser
Anthony Martial: The Anthony Martial experiment is winding down. Back in 2015, Manchester United spent big on a deal to sign the Frenchman from Monaco, and it is remarkable it has taken until 2023 for the club to invest similarly in another young forward.
Martial still remains at the club but only by default of his contract having one more year before it expires. His injury issues have rendered him unreliable, while history has demonstrated he does not respond well to competition for his place.
Hojlund's arrival signifies a new hope for United in attack, with the bright flame on Martial's career at the club nearly extinguished. It will take an unlikely comeback for him to rescue his United career.
Related Topics