Manchester United have made the decision to part ways with Mason Greenwood, with the decision formally announced.
While Mason Greenwood remains under contract to Manchester United for now on full pay, the club's statement announces he will not play for the club again.
Greenwood had been assigned the number 11 shirt, however, he has not worn it since his arrest in January 2022.
Here we look at three contenders to now be assigned the prestigious number 11 shirt.
READ: Confirmed Manchester United transfers in, out, loans, releases, youth for 2023/24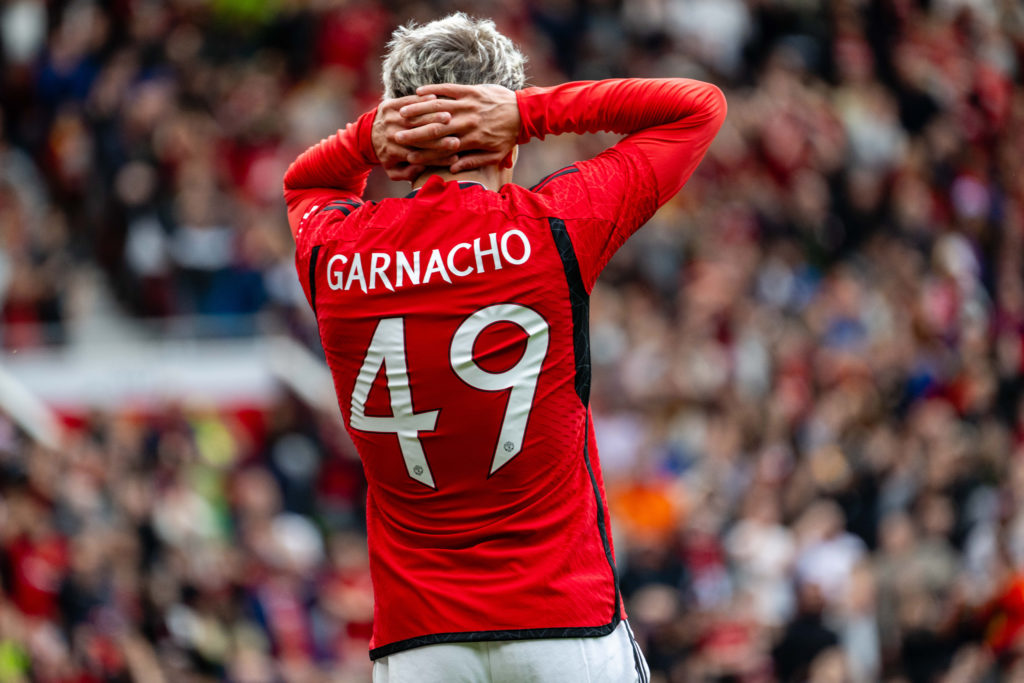 Alejandro Garnacho
At one stage it looked like Alejandro Garnacho may be the recipient of the iconic number seven shirt. This was instead assigned to new signing Mason Mount.
Garnacho currently wears the number 49. When the new kit was released in early July, Garnacho was not assigned a number, with United weighing up the options.
A switch to the number 11 is a possibility. The youngster is on a long-term contract, and has the ability to get the Old Trafford crowd on its feet, just like a good winger should.
MORE UNITED STORIES
Jadon Sancho
Jadon Sancho has been assigned the number 25 shirt since his transfer from Borussia Dortmund two seasons ago. Many fans had assumed he would get the number seven.
Sancho is on the fringes of United's starting XI, and could do with the confidence boost and show of faith from the club to give him the number 11 shirt.
United are looking for Sancho to raise his game and develop on the flashes of quality he has shown so far. If he can do that, then he can become a worthy recipient of the famous number.
Antony
Brazilian winger Antony is another option to get a 'promotion' to the number 11 shirt from his current squad number 21.
On one hand it makes a lot of sense, Antony is regarded as a near automatic starter under Erik ten Hag.
But he is yet to win over supporters, with the view held that he is too one-footed, and lacks the goal and assist output of a top winger.
Like with Garnacho and Sancho, there is no perfect choice to take the 11 shirt, and it could be saved for a new signing, this summer or next.
Whoever gets it, will have lots of attention due to Greenwood, and the positives and negatives connected also with club legend Ryan Giggs, who wore the shirt for so long.
Related Topics