Erik ten Hag's fourth summer signing Casemiro has trained with his Manchester United teammates for the first time at Carrington.
After being paraded before the 2-1 win against bitter rivals Liverpool at Old Trafford on Monday night, the 30-year-old has got down to business.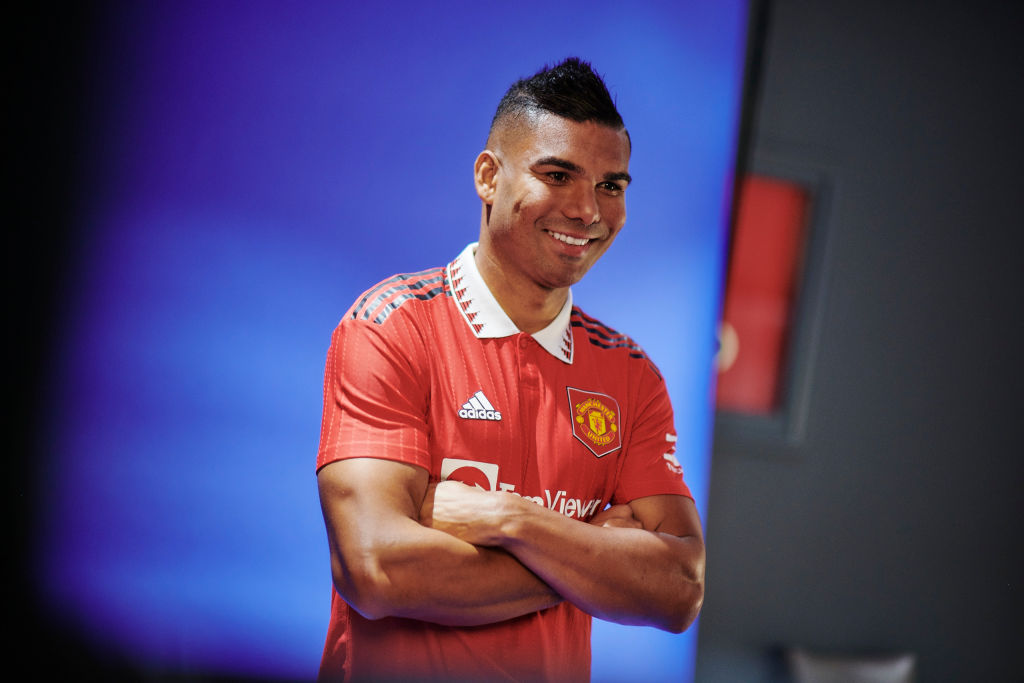 After taking part in his first training session with his new club, the five-time Champions League winner will no doubt be hoping to make his debut against Southampton on Saturday.
The Brazil international's new teammates will have likely quickly realised the quality the former Sau Paulo starlet possesses.
United have released a short snippet of the midfield enforcer's first training session with the Red Devils.
Here are three things we spotted from Casemiro's first training session with Manchester United.
Casemiro's first training session with Manchester United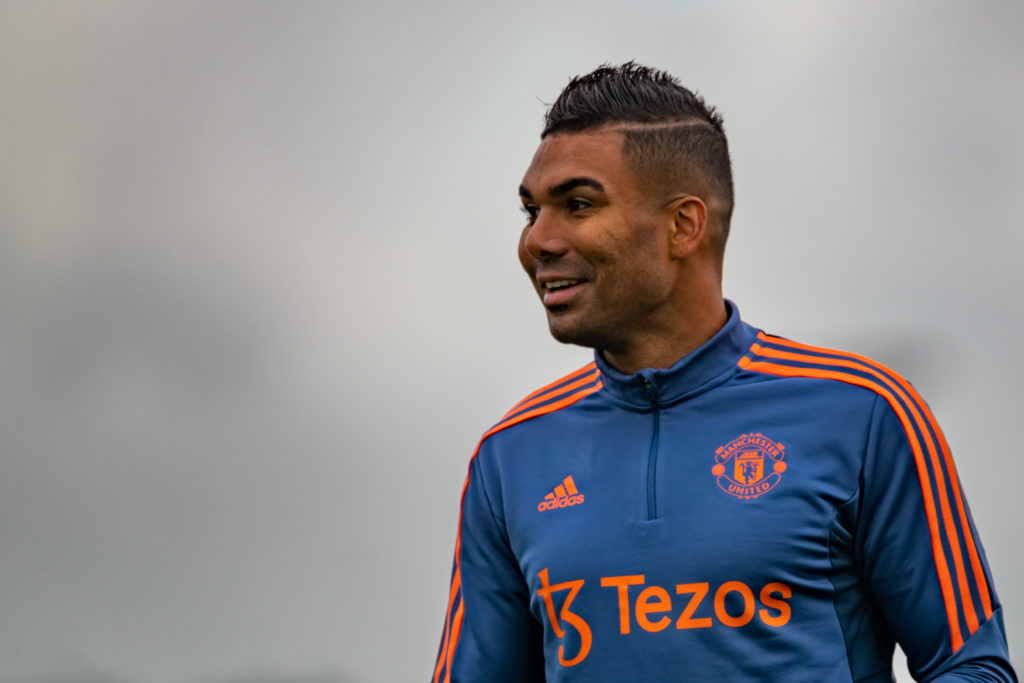 All smiles with Cristiano Ronaldo
Reunited with the great Portuguese, the pair looked extremely happy to be teammates once again.
The duo were seen passing the ball to one and other, and Ronaldo cannot question United's ambition when signing a player he knows is one of the best midfielders in world football.
The 37-year-old was repeatedly seen smiling at Casemiro and the five-time Ballon d'Or winner will no doubt be making sure that our new blockbuster arrival feels right at home.
Nutmegging Raphael Varane
Ronaldo isn't the only former Real Madrid teammate that Casemiro has reunited with at Old Trafford.
Raphael Varane loved playing against the South American with Los Blancos, but the Brazilian wasted no time in showcasing his skills at Carrington, at the Frenchman's expense.
During the passing drills, Casemiro nutmegged the World Cup winner much to the delight of his new teammates.
Intercepting Bruno Fernandes' pass
Having the top-class midfielder screening and protecting our defence will ensure we become a far more robust outfit.
Casemiro has made a living of sniffing out danger and breaking up oppositions attacks.
United's Portuguese 'Magnifico' witnessed this first-hand today when Casemiro intercepted Fernandes' attempted pass.
If Casemiro can thwart and stifle one of the best playmakers across Europe then the omens can only be good for Ten Hag's side.
Have something to tell us about this article?
Let us know