Lisandro Martinez produced another outstanding performance in Manchester United's win over West Ham.
The Argentina international has now kept five clean sheets in the last six games, with the only goal conceded a penalty kick.
Martinez has been an ever present this season under Erik ten Hag, who has stuck by the centre-back after the season began with two defeats.
United have signed a gem of a player, who has stepped up and really proved himself as one of the best players in the league.
After the first fortnight, Martinez came under real scrutiny from pundits who referred to his height as reason for why he may not succeed in the Premier League.
Already the new signing has proved them wrong, and the criticism looks very embarrassing this now; a lesson to never write a player off too soon.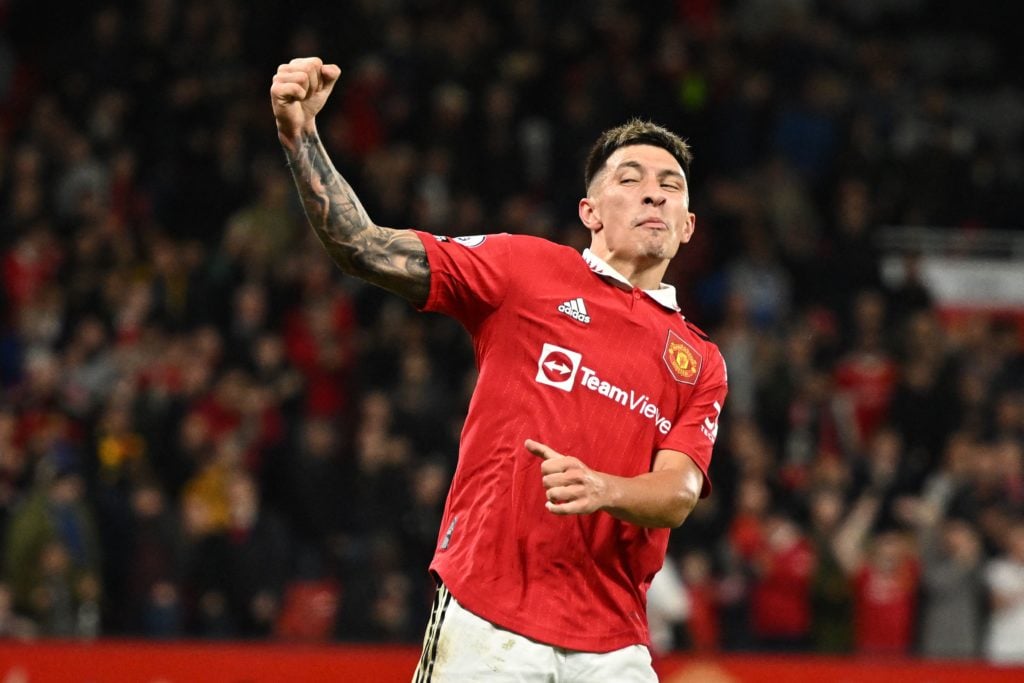 The pundits who wrote Lisandro Martinez off too early
Three former Liverpool players coincidentally led the barrage of criticism towards Manchester United's summer signing.
Jamie Carragher now infamously told Sky Sports: "Now, we should never judge managers or players too early, but I'm convinced this can't work because the size of him playing in a back four. 
"Maybe he could go left-back, maybe he could play in a back three, but in a back four, he cannot play there in the Premier League."
An apology or admission of being wrong has not been forthcoming. Yet. It is only a matter of time, surely.
Carragher's comments were followed by Graeme Souness who gleefully wrote him off. He told Talksport: "He's not particularly special at anything.
"I would say he's feisty and he's aggressive. The other thing I don't like about him is he goes to ground too readily. That's not a good sign for a defender.
"He's vertically challenged and I was racking my mind to come up with anyone who's played in the Premier League or indeed the [old] first division that size and been a success."
Jamie Redknapp ripped into him after United's loss at Brentford, telling Sky Sports: "If you're going to sign a 5'9" centre-back, now I've watched Premier League and played in the Premier League and he's not going to be able to compete in this league. He might be okay in the Dutch league, where it's not quite as physical.
"Everyone will play on him because he's 5'9″, he's not tall enough – he's actually a small midfielder, let alone a small centre-back."
Right now defenders who attempt to target Martinez are themselves coming up short, along with his critics who must feel very small right now.
Related Topics
Have something to tell us about this article?
Let us know