It seemed unthinkable when he first returned, but Cristiano Ronaldo is sometimes as much a hindrance as a help for Manchester United.
While his last-gasp goals have helped the Red Devils top their Champions League group, his presence has impacted the club's domestic challenge in a very different way.
As Ole Gunnar Solskjaer fights for his job, dropping Ronaldo for Edinson Cavani seems increasingly smart.
The Uruguayan fights for every ball. He tracks back. He does far more than simply score goals. And that is what United need right now.
Ronaldo is arguably the best footballer the world has ever seen. And he remains incredible. But even his biggest fan will admit the hard work stops in the final third.
United were outthought and outfought in back-to-back league defeats. They need warriors and Cavani fits the bill.
Playing both has been mooted, but that leaves United short further back. When the club play open against bigger teams, bad things can happen. We saw that last weekend and Solskjaer needs to be compact in the coming days.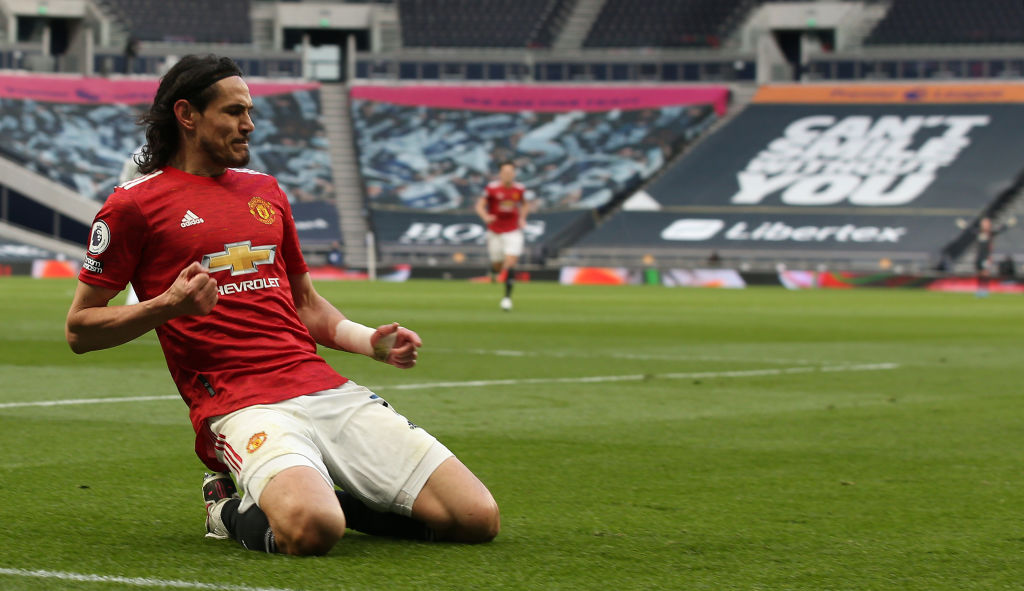 Cavani was outstanding at the end of last season. He finished the campaign with 17 goals and would have been hoping to kick on this season.
Instead, he has been used sparingly while Ronaldo has become the talisman. That was always to be expected, but it is not working – at least not domestically.
United need to play hard-working wingers such as Jadon Sancho and Marcus Rashford, with Cavani through the centre.
Time for a change
Let's face it, what Solskjaer has been doing isn't working. He needs to make some big changes and Cavani is a ready-made solution.
With three huge games on the horizon, Cavani should start both this weekend and in the massive clash against Manchester City.
That leaves Ronaldo to potentially continue his heroics in Europe, while ensuring Cavani gets some rest in between.
Some United fans will disagree and argue that the problems are further back. But, when Cavani plays, he inspires others. He battles back and ensures everyone on the field knows it's do-or-die.
In contrast, Ronaldo has been getting increasingly frustrated without putting a shift in.
Against lesser teams, Ronaldo can cause havoc. But this is a key time for both Solskjaer and United, and bold decisions are required to turn things around.
Have something to tell us about this article?
Let us know