Manchester United have struck a deal to sign Danish striker Rasmus Hojlund, who has enjoyed a remarkable rise.
At 20-years-old, Rasmus Hojlund is set to play for his fourth club in the space of two years.
Hojlund began his career with Copenhagen before being snapped up by Austrian side Sturm Graz in early 2022. Within months, Atalanta had acquired him.
Now after very impressive efforts in Bergamo, Manchester United have moved to snap the striker up. This is a move where Hojlund hopes the merry-go-round stops, and he settles for years to come.
READ: Confirmed Manchester United transfers in, out, loans, releases, youth for 2023/24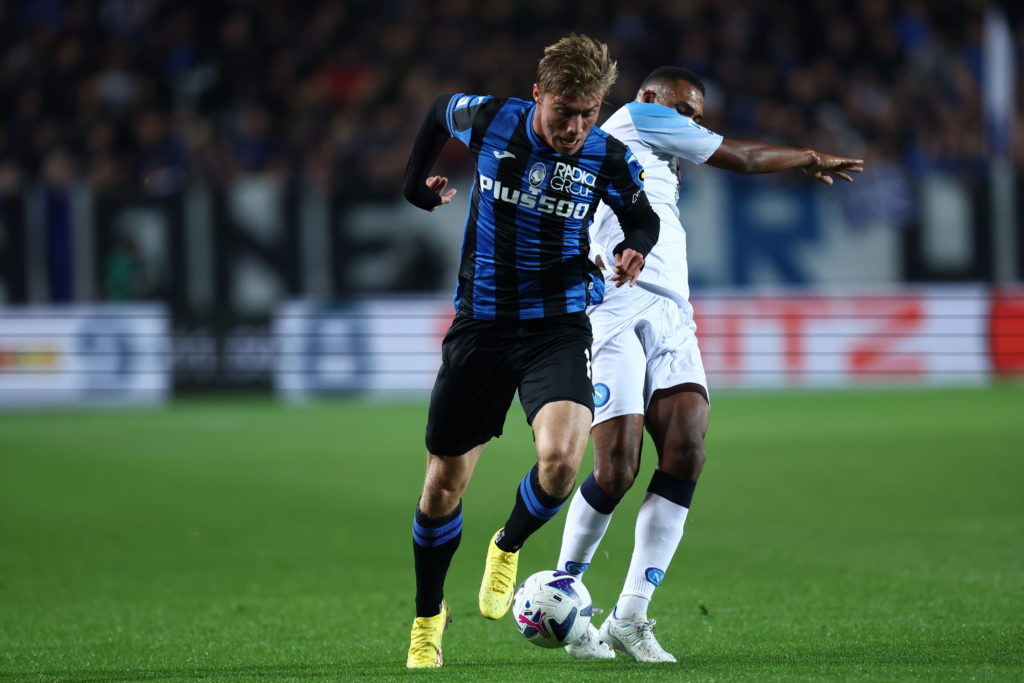 Rasmus Hojlund stock rising
Sturm Graz and Atalanta both saw Rasmus Hojlund as an investment, betting on his potential and ability to sell him on for a profit.
Now the striker has reached the top of the food chain. But even Manchester United believe Hojlund is a canny investment, that the £64 million spent will end up looking like a bargain, if he becomes the £100 million striker the club believe he can be.
Hojlund's path to the top
Having just settled at Sturm Graz, Hojlund was not expecting to leave to Italy so quickly. Then something unexpected happened.
MORE UNITED STORIES
Atalanta sent a delegation to Austria to woo Hojlund, including Atalanta co-owner Stephen Pagliuca, who also co-owns NBA team the Boston Celtics. This left a particular impression on the striker's family.
Corriere dello Sport report Hojlund's mother is a huge fan of the Boston Celtics, noting that to her, 'it didn't seem true that the co-owner of the club of her heart had come to Graz from Massachusetts to sign her son'.
A deal was quickly struck for Atalanta to sign the Dane, who Atalanta have now sold for four-times the price they paid to sign him.
Without Atalanta's platform, and the opportunity to play in a top European league, Manchester United probably would not have taken the swing on Hojlund this summer.
Related Topics