Last week many Manchester United fans got their wish as they saw Harry Maguire removed as captain of the club.
In a statement, the now ex-United captain said: "After discussions with the manager today he has informed me he is changing captain.
"He outlined his reasons to me and whilst I'm personally extremely disappointed, I will continue to give my all every time I wear the shirt."
This resulted in the inevitable as Bruno Fernandes was named club captain, a role he had unofficially occupied for well over a year.
Bruno was the correct choice and Erik ten Hag has received praise from other club leaders like Raphael Varane over the decision.
This change however provides an awkward conundrum for Ten Hag as he still has Maguire around, with no sale on the horizon either.
Making things worse for Maguire he has also been left out of Ten Hag's 'leadership group'; with Marcus Rashford, Luke Shaw, Varane, Casemiro and Tom Heaton all included without Maguire.
Ten Hag's awkward Maguire decision
This could leave Ten Hag with an uncomfortable decision to make during United's pre-season game against Arsenal.
With our Dutch boss likely to continue his trend of starting his first-choice XI for the first 45 minutes, one would assume Bruno Fernandes to be part of that selection which makes the armband decision easy there.
MORE UNITED STORIES
Where it gets awkward is the second half when much of Ten Hag's 'leadership group' likely won't be on the pitch which begs the question, who will take the armband then?
With Maguire assumed to be part of the second half XI, it will be interesting to see if he is given the armband.
This could be incredibly awkward for Ten Hag given he clearly places zero trust in the English defender.
Does Ten Hag hammer home his point of not wanting Maguire anywhere near a leadership role by handing the armband to; a Scott McTominay, Christian Eriksen or Victor Lindelof who could potentially be featuring alongside Maguire.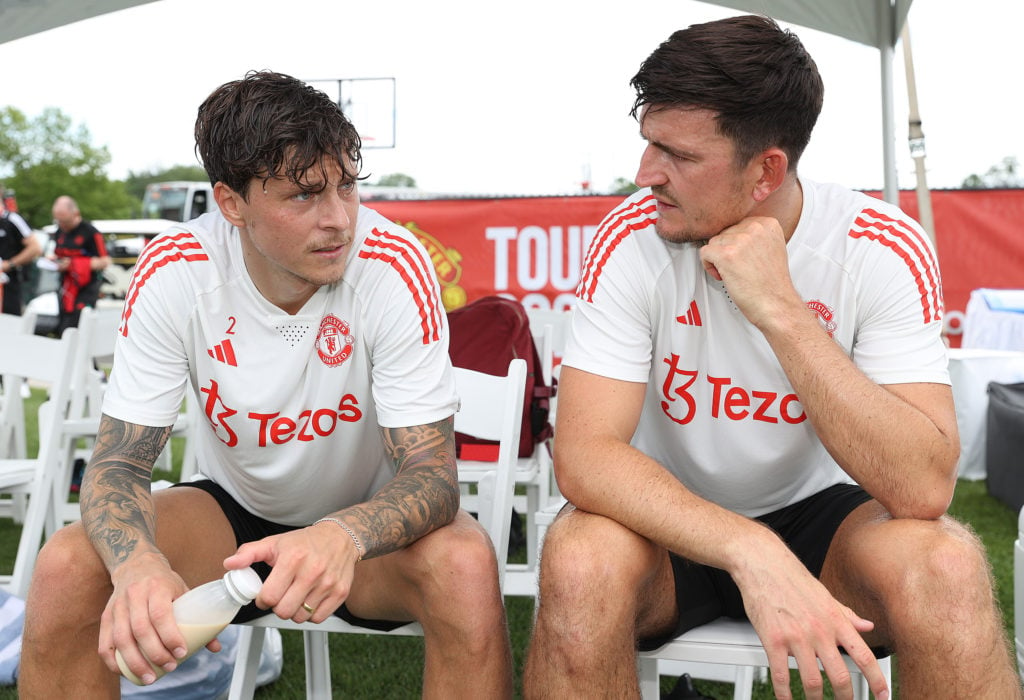 Who should be the second team captain?
Assuming we all know the first choice XI of Ten Hag ahead of the upcoming season, we can make some assumptions on the options that could be available to the gaffer.
Lindelof will likely be Maguire's partner in defence and arguably has endeared himself to Ten Hag more than his colleague.
Lindelof also has better leadership qualities and is honestly the better player too.
Another solid option could be Eriksen who Ten Hag clearly trusts. This is a situation where the manager can't really win.
If he backtracks and gives the armband to Maguire, it undermines cutting the captaincy from him days earlier.
And if he chooses to snub the defender, it creates more headlines and is another public snub for Maguire. Ten Hag will wish he could play Fernandes for all 90 minutes.
Related Topics