Erik ten Hag admits he was frustrated with Manchester United's use of the ball during Monday night's nail-biting 1-0 Premier League win over Wolves at Old Trafford.
It was a performance which screamed 'stage fright'.
Arguably Manchester United's worst, most disjointed display on home soil since that 2-1 defeat against Brighton and Hove Albion on matchday one 12 months ago. The Red Devils were indebted to a Raphael Varane header – following an excellent Bruno Fernandes pass and an Aaron Wan-Bissaka assist – and some superb Andre Onana goalkeeping as a brave Wolves side left with nothing; feeling they deserved all three points but going home with none.
And a frustrated Erik Ten Hag pulled no punches at full-time.
The straight-talking Dutchman was particularly frustrated with United coughing up possession almost every other minute; the midfield trio of Casemiro, Mason Mount and Bruno Fernandes failing to control the game with or without the ball.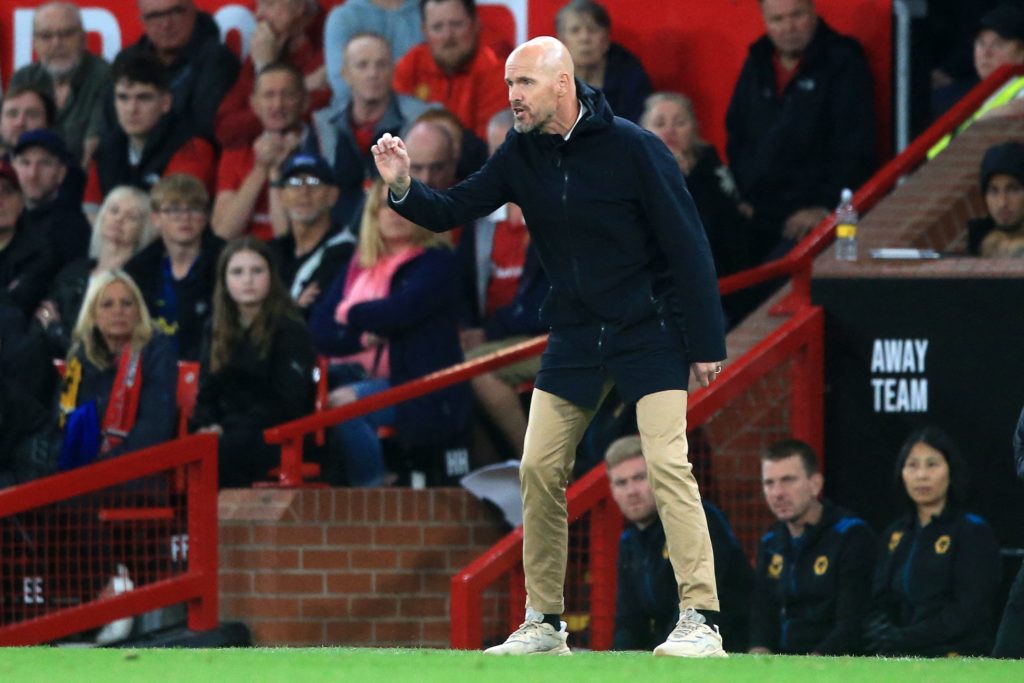 Man United survive big Wolves scare
"We gave away too many easy giveaways. That was not good," Ten Hag told the Man United website. "But you have to get into the season, and we will improve on that.
"When you see giveaways, then you give (Wolves) the opportunity to counter."
Wolves's performance provided a reminder as to why they produced the lowest goals tally in the whole of the Premier League last season, squandering chance after chance on the night. Most of those opportunities, meanwhile, came from rapid-fire counters. United losing the ball in dangerous areas and leaving themselves exposed at the other end.
MORE UNITED STORIES
'We have a clean sheet'
Ten Hag, however, did take some positives out of a less-than-impressive display.
"The clean sheet, that tells (you) everything," he adds; Onana solid on his Old Trafford debut. "And that we, again, have been here in Old Trafford and we have a clean sheet, which is good.
"Now, we have to be better on the ball.
"Let's be more calm, more composed, more switches in between the lines. We had moments between the lines and, when we got that, we got into dangerous situations. But, when you have easy giveaways, you lose a little bit of control in the game."
Related Topics