Sunderland manager Tony Mowbray has warned Manchester United that Amad would be better served staying at the club until the rest of the season.
Amad began to hit form for the Championship side in the final weeks before the international break. He also scored in a winter friendly for the Black Cats last week.
Getting to play regular football is helping the talented winger, giving him the opportunity for weekly playing time he has not really had in his career so far.
The MEN reported last week that Manchester United would be considering recalls for loan players.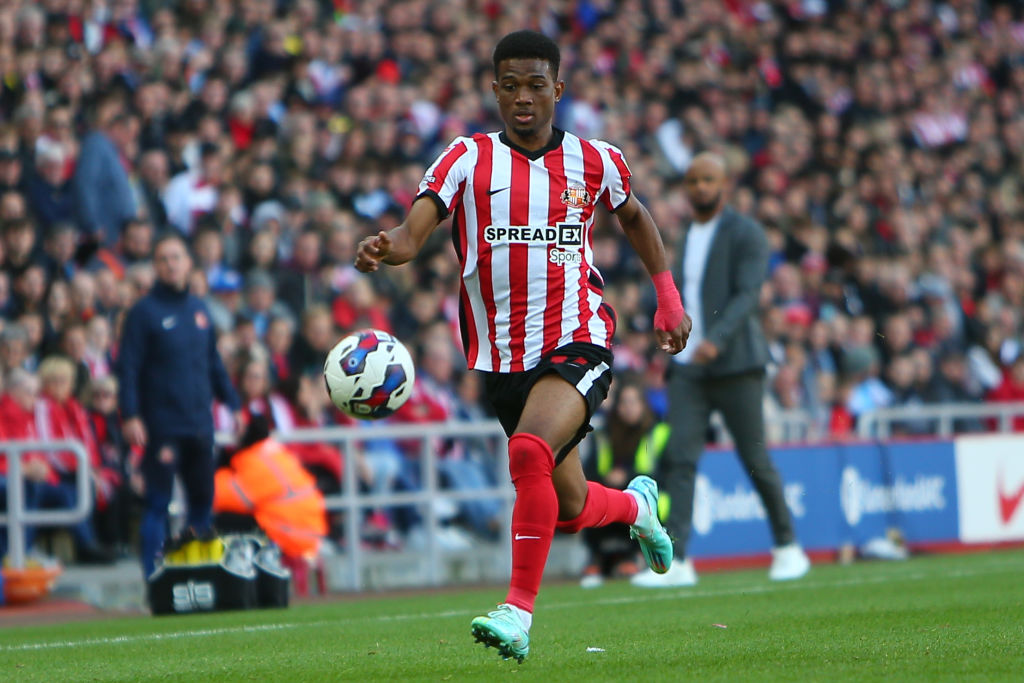 Amad is better off staying on loan
Sunderland boss Mowbray believes a move to recall Amad would be unhelpful for Amad, and of course for his own side.
He also said he has seen a real change in Amad in the past few weeks, and suggested the winger is not in a hurry to return to Manchester United.
He told the Northern Echo: "If he was to go back, then I'm not sure he'd be going back to play, and surely at the age the boy is, he needs to play.
"He's doing that here, and I think this is a great vehicle for him to be showcasing his talent.
"He's helping our team to be successful, and he's showcasing his talent to Man United.
"I know he's enjoying it – you can see that by the smile on his face every day now, as opposed to a month ago, when he was quite a shy, introverted individual.
"Now, his talent is flourishing and he's enjoying himself, and I'm sure he's not in any rush to go back."
Mowbray also referred to the emergence of Alejandro Garnacho as reason for United to keep Amad out on loan, for now.
He added: "They've got a young Argentinian lad (Alejandro Garnacho) coming through who's been scoring a few goals for them, and I'm sure they'll be wanting to give him a chance."
United may simply want both. Amad would become a stand-in for Antony on the right, with Alejandro Garnacho and Jadon Sancho competing on the left. Marcus Rashford and Anthony Martial would feature up front.
Amad may look at what Erik ten Hag has done with Garnacho and want to be a part of it, but only if the manager wants him. Facundo Pellistri spent the past six weeks as an unused substitute.
If that was what was on offer for Amad, he would be better off staying with Sunderland.
Have something to tell us about this article?
Let us know