"We've found a left-back," Ole Gunnar Solskjaer told the club website, with a smile, after Manchester United's 1-0 win in midweek.
Brandon Williams was the Reds' Man of the Match against Partizan Belgrade. He must now start in the Premier League.
UNITED IN FOCUS: The lowdown on 19-year-old Brandon Williams
After two storming performances in the UEFA Europa League, Williams is drawing the adoration of coaches, fans and pundits. He's aggressive, confident and committed; the kind of full-back that people love to watch.
Brandon Williams is dynamic at left-back
It's no good proclaiming the benefits of young players within the mythical 'Manchester United way' or 'club DNA' without showing true faith in them. Solskjaer must follow through. By giving Williams two chances in the Europa League, he has been prepared for the Premier League.
Norwich City are United's opponents on Sunday afternoon and, against a team with the joint-worst defensive record in the league, Williams should play.
In Serbia, Solskjaer trusted youth in a hostile atmosphere. Williams thrived on it. James Garner coped well in his first start. A couple of losses of possession were inevitable but Garner adapted and showed his quality, too. United won 1-0.
It wasn't pretty but the job was done. It's the kind of experience that is genuine preparation for senior football at the highest level.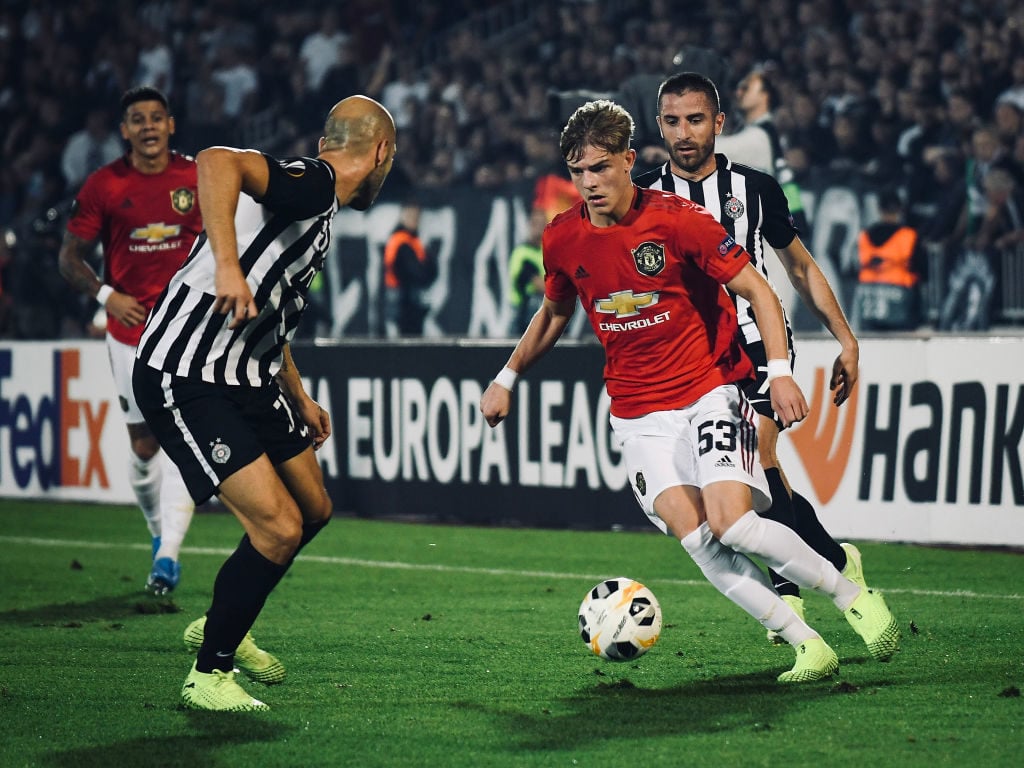 Williams MOTM in two Europa League games
It was the second Man of the Match performance from Williams who also impressed against AZ Alkmaar in the same competition. Though it's been two poor team performances, Williams has shone out. Solskjaer is clearly a fan.
"Brandon was man of the match," Solskjaer said. "He's been fantastic the few games he's played. The boy has no fear, he is as brave as a lion and he got us the win.
"But Brandon has an absolutely great attitude. The boy is going to be a top, top player."
He's dynamic. United haven't had someone like that at full-back for some years. Luke Shaw has had good spells but most United fans now accept he is not the club's future in that position. At right-back, it's better not to speak about the last five years with Antonio Valencia and Ashley Young.
Brandon Williams must start vs Norwich
Aaron Wan-Bissaka is now taking that position but he's a very different type of player. He and Williams will dovetail nicely on either flank. With Rashford ahead of Williams, United can really make an impact down the left side.
There's no need to speak about the weaknesses of United's other options in Williams' position. All that needs to be said is that the 19-year-old is playing well and is deserving of two consecutive starts.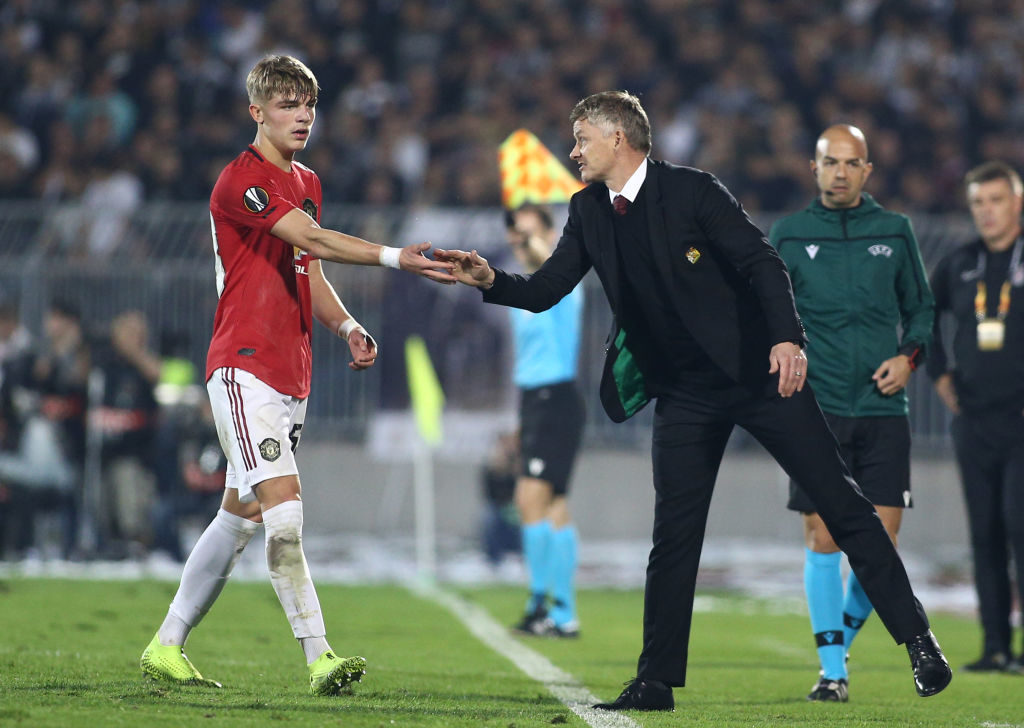 Solskjaer has been great for United's youngsters in some senses. Tuanzebe, McTominay and Pereira would attest to that. So too would Mason Greenwood who hit two goals in two games when given a chance. But Angel Gomes, James Garner and Williams have had to wait patiently. All three have needed to play more than they have done.
Solskjaer has more to do with young players
Juan Mata is starting ahead of Gomes but having no impact. Young and Rojo have been called into left-back to play ahead of Williams. That can't be the case anymore. Solskjaer has no excuse. He must be brave. Frank Lampard has been forced into his youth policy at Chelsea but his young Blues are excelling and in good form.
It's time for Williams to start in the league. There are others, too. Against Liverpool, Solskjaer needed someone to come on and control the game. His bench was mainly academy players. United conceded late on after no changes were made. Had Garner been given more opportunities, or Gomes, then they would have been an option. As it was, Solskjaer couldn't trust them in such a big game. With a thin squad, he must now give them the opportunities they deserve.
Have something to tell us about this article?
Let us know