Manchester United's second half performance against Tottenham Hotspur has sparked concern and conversation over what the issue is at the club.
After what many considered to be a solid first-half with positive improvements, the second half saw that all thrown out the window.
The teams issues are glaringly obvious and you have to be concerned as any decent manager will exploit that.
With Manchester United there are two problems currently at the club, two issues which are quite simple to fix and could cost just £25million.
Firstly a midfielder is needed who can hold onto the ball and control games, and then also the debut of a certain Danish star.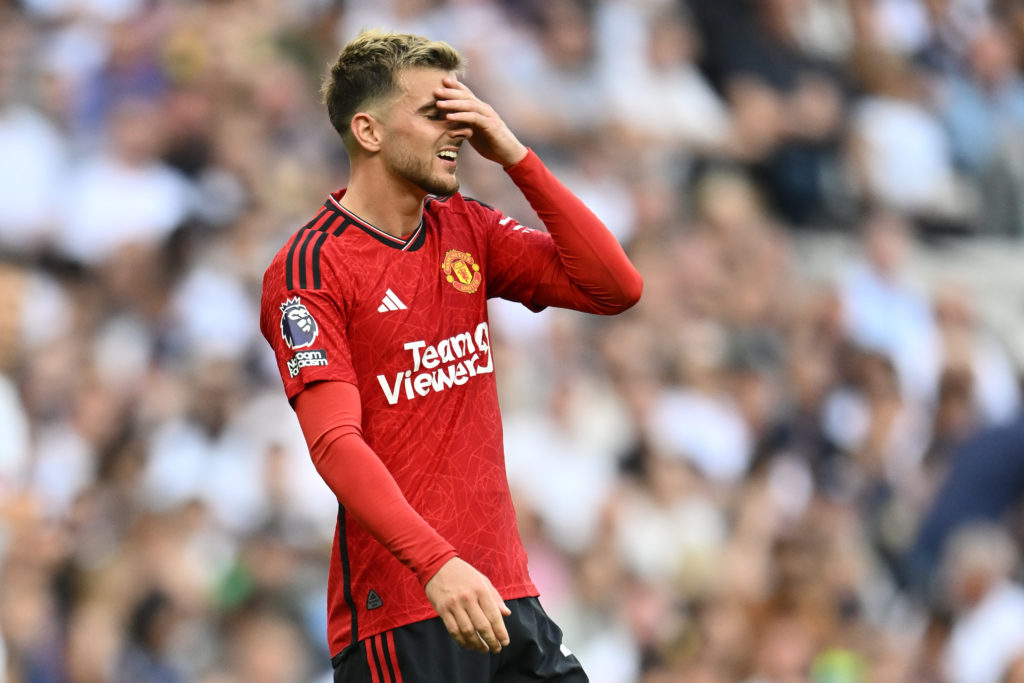 Micah Richards on United's issues
Speaking on The Rest Is Football podcast, alongside Gary Lineker and Alan Shearer, former City player Micah Richards described United's start to the season as "two pathetic performances".
This is something no fan of the club will dispute given how bad we were playing against Spurs and Wolves.
Richards has highlighted the two places United need to improve in: "They need something in midfield because they're not controlling games at all."
MORE UNITED STORIES
The midfield is one which is fixable by either signing one of the various talented midfielders who are brilliant on the ball, or by a speedy Kobbie Mainoo return.
Richards continued to state the second area of concern: "I don't know if Rashford wants to play as a striker or if he wants to play on the left.
"But I think he needs to play on the left, I think they need a proper number nine, someone who can get hold of the ball so the rest of the team can play off him."
This clearly an issue that can be solved once Rasmus Hojlund is fit to play, or even by a returning Anthony Martial.
How should the midfield look against Forest
While the personnel are capable of being in a three, the system is a huge part of the poor performances United have seen.
Leaving Casemiro on his own to stop attacks is insanity given how terribly it has gone so far this season.
Mason Mount played the first half deeper next to Casemiro and United looked good, this before he was pushed forward again and we lost all control.
There are two simple fixes to this that Erik ten Hag is capable of implementing.
Firstly we simply leave Mount deeper and let him play as the link between defence and Bruno Fernandes, something we lack with just Casemiro due to his limited passing.
On the other had a more drastic change could see Luke Shaw inverted into midfield and similarly to how Arsenal, Liverpool and Manchester City do it, having the full-back as a defensive midfielder.
This would allow ample protection for Casemiro, but would require Aaron Wan-Bissaka to drop into a 3 at the back in possession role.
One thing that certain as we need a change.
Related Topics