After the highs of beating Manchester City, the past seven days have seen Manchester United get a reality check. Wins over Crystal Palace and Arsenal might have put the team into the title picture. Instead just one point out of a possible six was gained.
But don't get too down. There are still plenty of reasons for manager Erik ten Hag to be optimistic, despite two disappointing results.
Lisandro Martinez is back to his best
Lisandro Martinez won the World Cup with Argentina a month ago and he has been eased back in to the starting line-up. Considering how many options Ten Hag has in central defence, it was the smart move not to rush him.
The past week has seen Martinez make back to back starts, having been overlooked for the Manchester derby in favour of Luke Shaw.
His goal was an added bonus, Martinez looked sharper than every other Manchester United player against Arsenal, putting his body on the line to block the ball and cut out danger.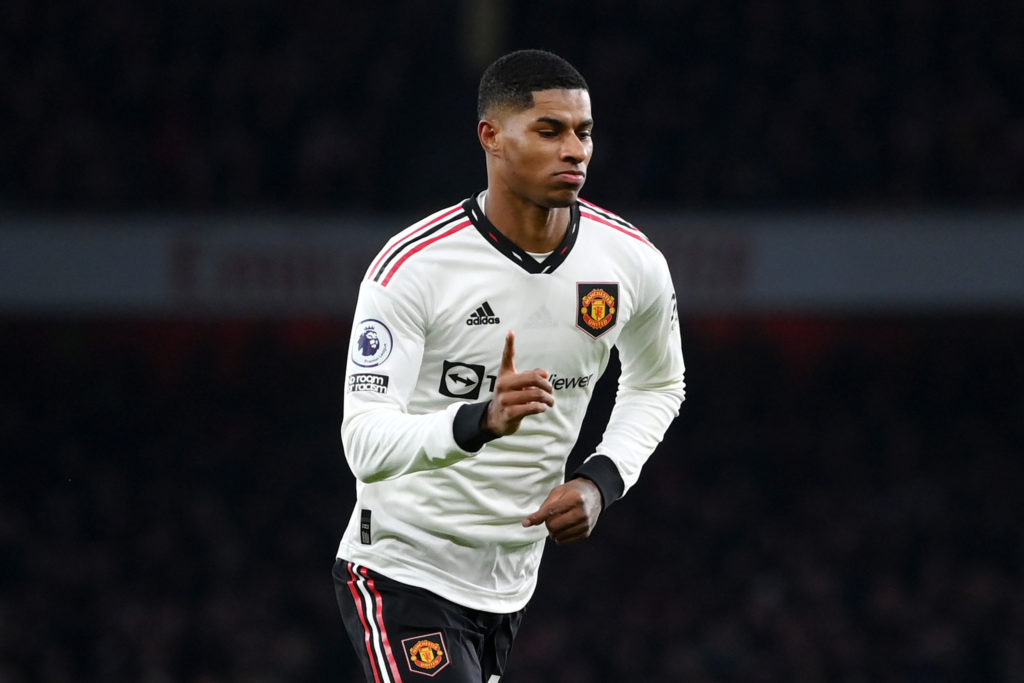 Marcus Rashford is still firing in goals
Marcus Rashford's scoring streak came to an end against Crystal Palace, a game where he had struggled to make an impact. Was this the start of a lull in form? Not a chance.
He produced a moment of magic against Arsenal to put United 1-0 up, and almost scored another in the second half, forcing Aaron Ramsdale into a good save.
Now on 17 goals for the season plus six assists, Rashford is not showing any real sign of slowing down, thankfully.
MORE UNITED STORIES
A chance to win silverware getting nearer
Defeat in the league was disappointing, and a cup tie might be the perfect tonic. United have three cup matches next up, actually.
There are two Carabao Cup semi-finals against Nottingham Forest, with a FA Cup fourth round tie against Reading in between.
Even if there is a stumble in the first leg against Forest, United should come out on top over the two legs, and book a place at Wembley for late February.
For Erik ten Hag to win a trophy in his first year in charge would be fantastic. The next step in this objective takes place this week.
Jadon Sancho is closing in on a return
Manchester United need attacking reinforcements. Fortunately, one should be coming soon, with Jadon Sancho edging closer to a return.
A fully fit Sancho will allow United to rotate attacking options more evenly, in addition to the difference making ability the winger can bring to the table.
Sancho is back in training, with Ten Hag lauding him as a 'great player' ahead of this latest game. We should see him return to the team in February, if not before.
United have now played the top two twice
Despite gaining just one point from the last two games, Manchester United are still fourth in the table. Teams around us also dropped points this weekend.
Newcastle, Tottenham, Liverpool and Chelsea all failed to win their games, and United have a six point advantage over fifth place.
United have also now played City and Arsenal twice. No other team around us can say the same. Meanwhile, City and Arsenal have to play each other twice still in the league, as well as meeting in the FA Cup next week.
If United can get another run of successive victories going, Ten Hag's side could climb back into the title picture.
Casemiro would have made a difference
This was not a case of Arsenal beating Manchester United's best. Far from it. It took a 90th minute goal to make the difference.
With Casemiro available, this game would have been very different. United were also without Anthony Martial, and the aforementioned Sancho.
There is more to come from this team, who have proved they can go head to head with anyone.
To push the league leaders right to the end, missing key players and on a short week, shows how close Erik ten Hag's side are.
Related Topics