Former Manchester United midfielder Nick Powell, who was a highly-rated midfielder when he joined United from Crewe Alexandra in 2012, has opened up about the tough time he had to face during his spell at Old Trafford.
In an exclusive interview on The Athletic, Powell spoke about being compared to United legend Paul Scholes and being described as a 'certainty' to play for England one day in Sir Alex Ferguson's autobiography released in 2014.
The midfielder who joined from Crewe Alexandra for £6 million in 2012 was tipped for big things. Sir Alex Ferguson, according to The Athletic, turned to his assistant Mike Phelan, when in the stands watching the midfielder, and said: "Mick, he's a player".
Despite being linked with Arsenal and David Moyes' Everton, Powell was wooed by the sales pitch by United's greatest-ever manager and made the move to Old Trafford.
READ: Confirmed Manchester United transfers in, out, loans, releases, youth for 2023/24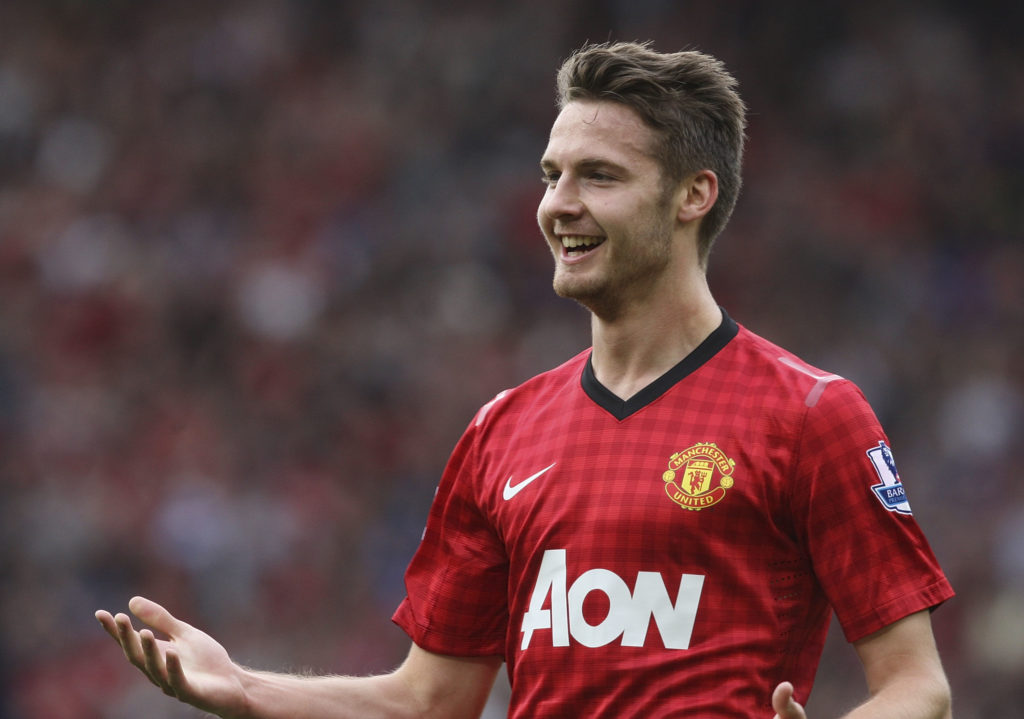 Nick Powell
Not only did Ferguson compare Powell to Scholes but he also said that Powell was a "certainty to be in the England team one day." Powell spoke about whether he agreed with the statement made by the iconic Scottish manager.
"Yes," he told The Athletic. "But there's mental strength that goes with that. I don't think I was mentally strong enough at that time. I'd gone to a club where there were people who had won seven titles.
"They were born winners, whereas I had grown up playing football for the fun of it. If I felt like I was the best on the pitch at a young age, that was good enough for me. I never cared about winning; winning wasn't the point."
MORE UNITED STORIES
"My mindset was different to what I've seen born winners do. I was a bit petulant. If I wasn't playing, I'd get angry about it."
Struggles continued with new managers
Powell made just nine appearances for United under Ferguson, Moyes, and Louis Van Gaal before a loan was arranged to Hull City, but he was then released.
"I got injured and they gave me the choice of staying at Hull to do my rehab or going back to United. There was nothing to go back for. So I decided to stay at Hull and see my time out.
"My agent said, 'It's fine, you're under the Bosman age (to leave on a free transfer), so they will probably give you another year and you're guaranteed the same wage.' Then, a couple of weeks later, I got a letter through the post saying I was being released."
It's another example of the high standard set at United but it is certainly an interesting hypothetical question to ask, would it have been any different for him had Ferguson not retired a year after the former Crewe player signed for the club.
The 30-year-old is currently at Stockport County. The midfielder may by his own admission have fallen short of the Old Trafford expectation but has still had a successful career in football with teams like Stoke City and Wigan Athletic.
Related Topics