Former Manchester United captain Ashley Young has admitted that he still calls Sir Alex Ferguson the "boss" to this date and is "still scared" of answering back to him.
Young was brought to Old Trafford by Red Devils legend Ferguson in 2011 after United agreed a reported £17m deal to sign him from Aston Villa.
The 38-year-old ex-Villa star lifted a Premier League title under Ferguson before the legendary former United manager announced his retirement in 2013.
Young would continue to play on at United post-Ferguson's retirement and went on to become club captain under ex-Red Devils boss Ole Gunnar Solskjaer.
The ex-England international would also capture a Europa League title, an FA Cup and a League Cup before he left Old Trafford and signed for Inter Milan in 2020.
READ MORE: Ex-Man United captain talks up 'fantastic player' at Old Trafford who is 'unbelievable' for his country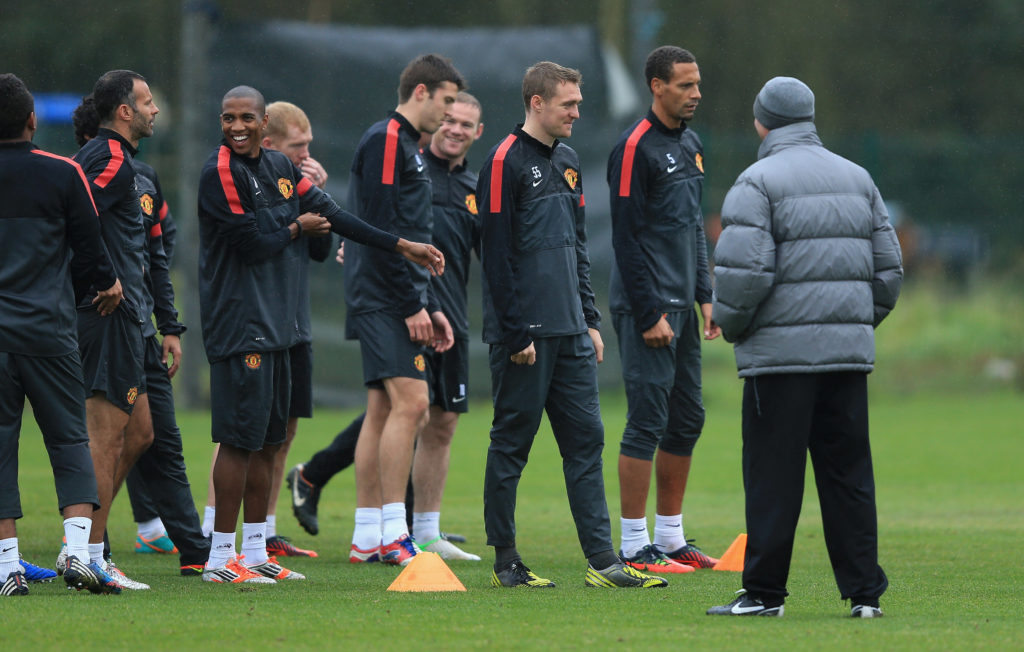 Young on his relationship with Ferguson
Following a brief spell at the San Siro, which included lifting a Serie A title with Inter, Young returned for a second spell at Villa in 2021.
The former United star would leave Villa Park for the second time in the summer after his contract wasn't renewed and would complete a move to Everton.
MORE UNITED STORIES
Young has been working under manager Sean Dyche at Goodison Park, but the Burnley legend doesn't come close to scaring him in the same way as Ferguson did.
The Everton player appeared on talkSPORT and was asked who was 'scarier' out of Ferguson and Dyche.
Speaking to Alan Brazil and Gabby Agbonlahor, Young said: "The boss, I'd say. I can't even call him Fergie because he is still the boss.
"I said to someone the other day when he rings your phone and you see the boss ringing you…
"It's like, turn the music down, you're still scared of him when you're answering. Even now!"
Young on working under Everton boss Dyche
Dyche achieved what many thought was unthinkable last season after he steered a wobbly Everton side away from Premier League relegation.
However, the Everton boss has had a tough start to the current campaign, with the Toffees picking up only one point from their opening four Premier League matches.
Young admitted that Dyche is an "old-school manager," but he added that the former Burnley boss is a manager who wants players to "express themselves."
"He [Dyche] is an old-school manager, but he has moved with the times," he said.
"That's just the way football is now, you have to move with the times. He's a hard worker, he wants you to work hard, and that's just a given.
"He's a manager that likes to let players go out and play and express themselves. If you put in the hard work, he's going to be there backing you and wanting you to do well."
Related Topics