Former Manchester United star Tom Cleverley revealed that he received a surprise phone call from legendary former manager Sir Alex Ferguson after landing his current role at Watford.
Cleverley received his senior United debut under Ferguson, who once described the former England midfielder as "special" and a "very clever" player.
The 34-year-old, who lifted a Premier League title with the Red Devils in 2013, made 79 appearances for United before he left Old Trafford in 2015.
Cleverley went on to play for Everton and Watford, with the former United man calling it time on his professional career in July due to injury.
READ MORE: Potential Manchester United XI in 2024/25 with moves for four top transfer targets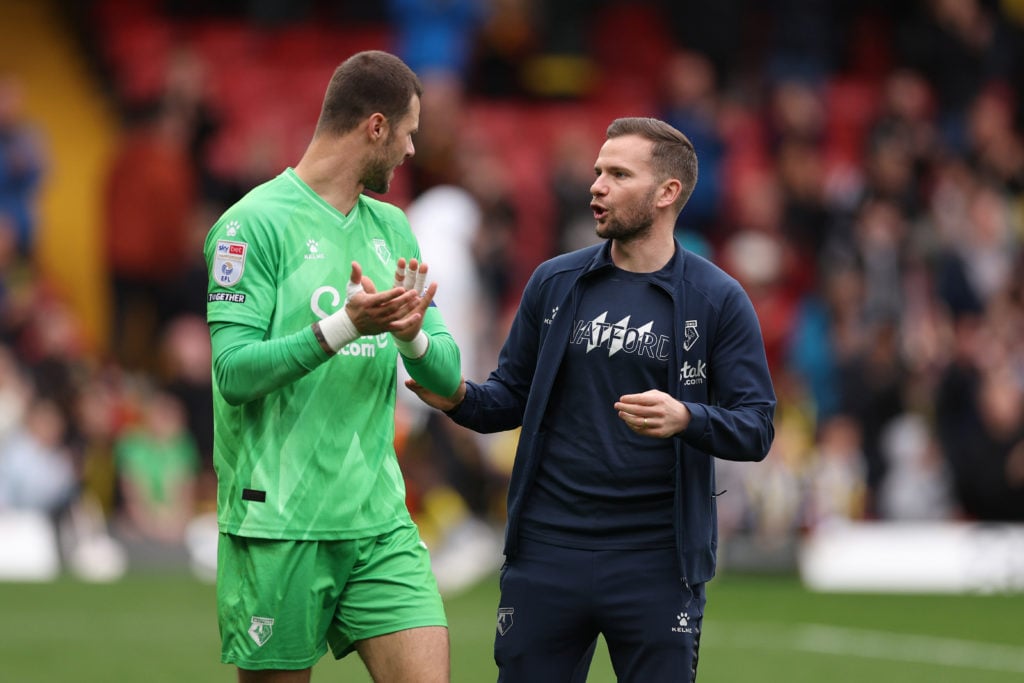 Cleverley on Ferguson's call to him
Following the end of his playing career, Watford confirmed that former captain Cleverley would take on a role in the club's coaching academy.
Cleverley, who was blighted with injuries, secured his position as a professional development phase coach and is now working with the Watford Under-18s squad.
Speaking to Watford's official YouTube channel, the ex-England international revealed he had not spoken to Ferguson for "probably five or six years."
MORE UNITED STORIES
"So come in working longer hours, working maybe not in as luxurious facilities as the first team, it doesn't bother me. I think it's good that our players get that ground in," Cleverley said.
"Yeah, well, I had a nice call off Sir Alex. He must have read somewhere that I'd taken the job and, yeah, we spoke on the phone for 10-15 minutes, which was nice.
"A couple of technical coaching things, a couple of psychological things and then some general chit-chat. I've not spoken to him for probably five or six years, so yeah, a nice catch-up off and an unexpected one."
Cleverley on life off the pitch
Cleverley's final season at Vicarage Road was hit with a major injury, which sidelined him for large parts of Watford's campaign in the Championship.
The former Watford skipper suffered an Achilles tendon injury at the start of the 2022-23 season before he picked up a thigh injury back in February.
Cleverley admitted that it was refreshing to enter a new chapter in his life, saying that he now has a "sense of purpose again."
He told Watford's official website: "On a personal level, it has been a fantastic sense of purpose again.
"You spend six months of last season injured and you lose direction as a footballer, as a person.
"It has been great — the long working hours keep you occupied, but when you are obsessed with football like I am, it doesn't feel like you are working and the days fly by! It is a big sacrifice, but one that I am really enjoying."
Related Topics