Sir Alex Ferguson has hailed Eric Cantona as a transformational signing in his Manchester United success.
We aren't breaking any news here, when we say Eric Cantona was an incredible player for Manchester United.
Those lucky enough to see the Frenchman in person or from afar bore witness to the remarkable impact he had on Sir Alex Ferguson's side.
United were 'nearly men' trying to break a long title drought in the early 90s. A move to sign Eric Cantona helped United kick off an incredible run, which saw Sir Alex Ferguson win 13 titles.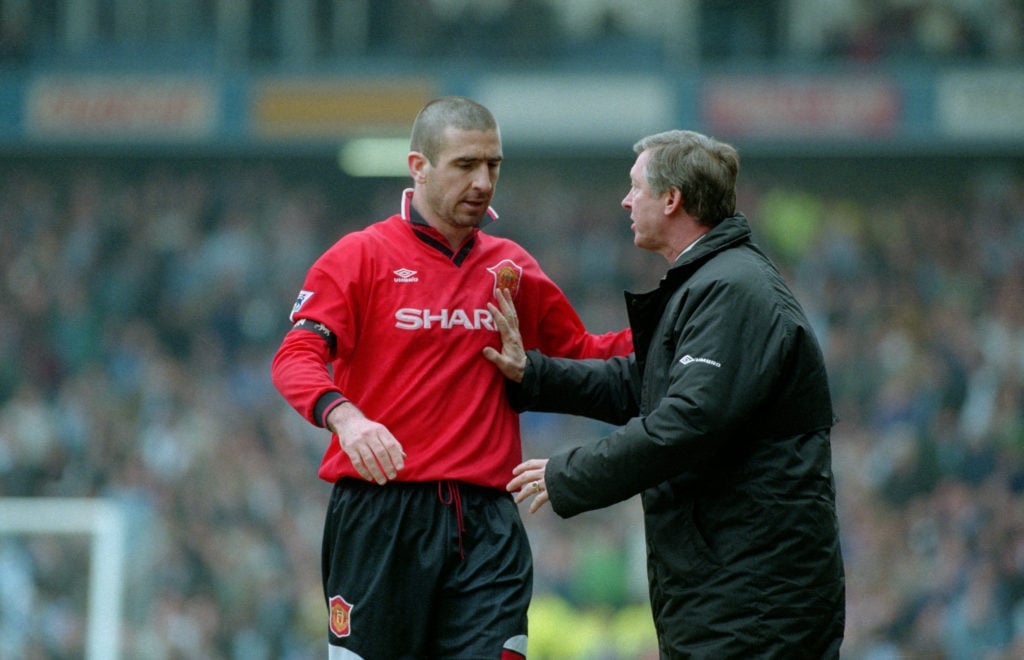 Eric Cantona changed everything
Sir Alex Ferguson struck a deal with Leeds United in 1992 which saw Eric Cantona make a shock switch between rival clubs.
His impact was immediate, from the very first pass he made. Sir Alex has been recalling it in an interview with the club website.
Fergie said: "When Eric Cantona came, it was like the messiah. Players loved him. The young players loved him. His presence, his confidence, his stature.
"I always remember he came on as a sub against Manchester City for his first game at half-time and he made a six-yard pass – it was the best six-yard pass I've ever seen in my life!
"It's something about great players, they can do something simple that looks great. He transformed the confidence factor and we deservedly won the league."
Cantona went on to win back to back Premier League titles in '93 and '94, and would have made it three in a row had he not been banned for a kung-fu kick the following year.
When the Frenchman returned, he immediately inspired Manchester United to win two more titles in '96 and '97, prior to his shock retirement.
Sir Alex Ferguson was speaking after being inducted into the Premier League Hall Of Fame.
Speaking on his sustained success, he said: "When we won our first Premier League title, that just opened the door for us. Challenging for the league is the most important thing.
"That's what keeps everyone happy in the club. We tried to win every league. We were close to winning every league in that period of 18 years or something. Five times, we were second and we won it the next year."
Current manager Erik ten Hag is just one year in, but needs his own Eric Cantona who can help the team get over the hump and lead the team to win titles.
United snapped Cantona up for a bargain in '92. It is frightening to consider what he might be worth in the 2023 market.
Related Topics
Have something to tell us about this article?
Let us know