Manchester United are benefiting from a week's break between Premier League fixtures. But this is the result of Europa League elimination.
If Manchester United do secure Champions League football, we may reflect that getting knocked out of the Europa League was a blessing in disguise.
But surely, there's a part of you which wishes we were still in the competition and had the two glamour semi-finals against Juventus to play.
United were on course, leading 2-0 against Sevilla, before drawing the first leg 2-2 and losing the second leg 3-0, somewhat disastrously.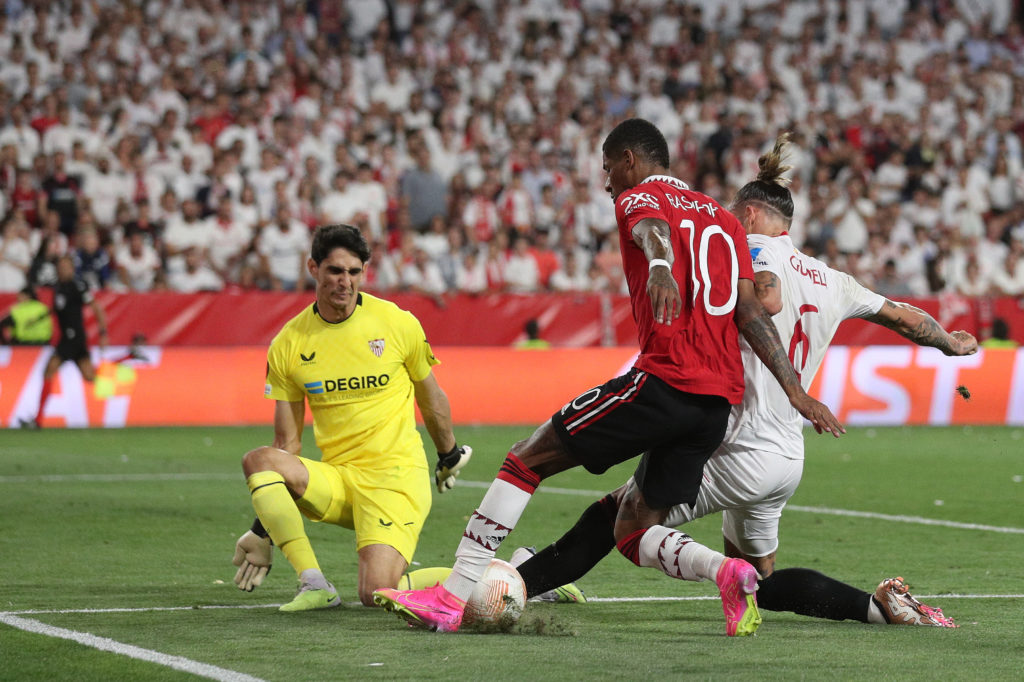 Manchester United saved Sevilla's season
Sevilla goalkeeper Yassine Bounou has been speaking ahead of their semi-final second leg against Juventus.
He says that the Spanish side were in a poor state heading into the game and did not really believe they had a chance to go on and challenge to win the Europa League again.
The Moroccan goalkeeper explains, via UEFA.com that during the second half of the first leg at Old Trafford, their whole season changed.
He explained: "Everything changed in the second half of the first leg against Manchester United, because when we played against them, we were focused on our position in the Liga.
"The first objective was to win more matches in the Liga and stay away from relegation. In the beginning, we played a normal match against Manchester United. However, during the second half we saw we could score goals because their level was dropping off.
"When we scored the first goal, we realised we could score the second one. So, we woke up. And the fans got right behind us as we capped things off in the second leg at home. That's when we realised we could have a real go in this competition."
Manchester United really let Sevilla off the hook. It was a bizarre second half where everything seemed to fall apart for the hosts.
Antony hit the post while United conspired to miss easier chances, and Erik ten Hag made wholesale substitutions like the side were 4-0 up, not two.
Sevilla equalised through two own goals, while United were stunned by losing Lisandro Martinez to a season ending injury.
United just let the intensity slip, with fatigue perhaps playing a part. Sevilla got a little lucky, but were well worth their win in the second leg.
But the second leg could have been very different had United gone there with a healthy lead. We will never know for sure.
Related Topics
Have something to tell us about this article?
Let us know