Manchester United are planning to sell James Garner before the transfer deadline, The Athletic reported this week.
Garner won't be short of offers, with the England under-21 building up a big reputation during his spell at Nottingham Forest.
It seems incredulous he has not been deemed worthy of a proper chance in Manchester United's midfield, the weakest part of the club's squad.
Selling Garner is itself a poor decision which could come back to haunt United on a couple of levels. Firstly the player and what he might go onto achieve. Secondly, the message it sends out.
READ MORE: Confirmed Manchester United transfers, ins, outs, loans, releases for 2022/23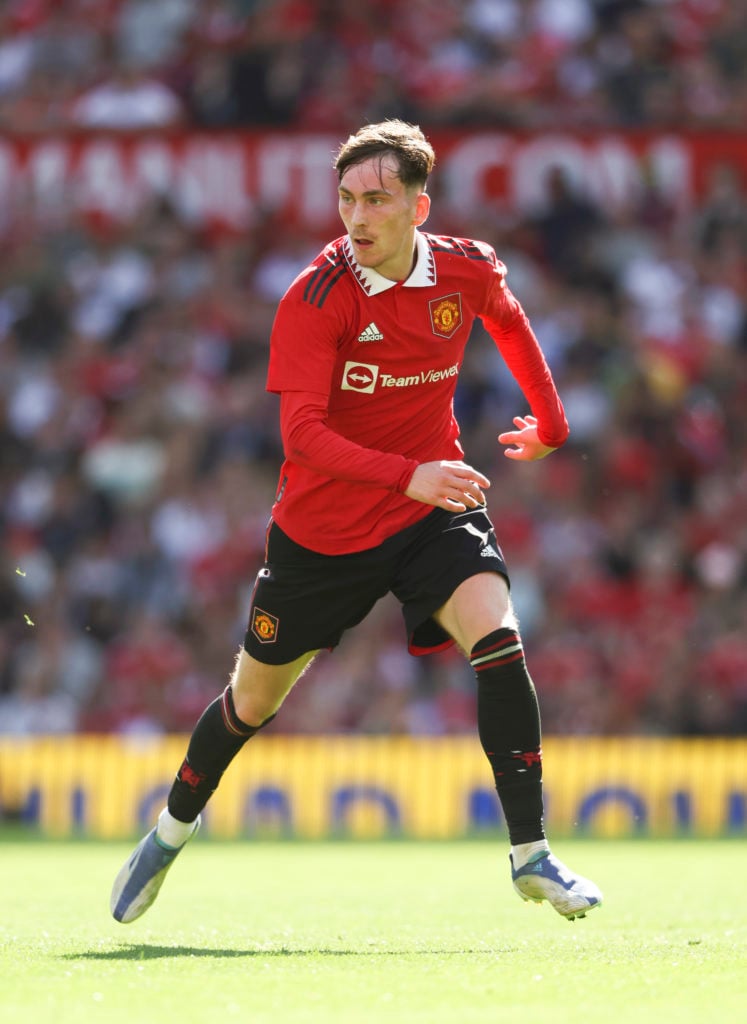 The wrong message to Manchester United's young players
James Garner has done everything right. He has spent two years out on loan, and achieved more than could have been expected, helping Nottingham Forest to win promotion.
After spending time with the first team, he has been on the verge of a first team chance. Now it seems he won't get the opportunity.
Garner's last first team appearance for Manchester United came in 2019. Now it's 2022, surely he is deserving of a chance to show what he is capable of, in a sustained run?
The midfielder's impending sale sends the wrong message out to the rest of Manchester United's young players.
It says no matter how hard you work out on loan, and how well you do, you may simply be sold anyway.
Garner will land a good Premier League move, and so on one hand, his performances on loan have helped him accomplish this. But his real goal was to make it at Manchester United.
With this decision, Manchester United's young players risk seeing the first team door as shut, rather than open.
United prefer to sign Adrien Rabiot, an uninspiring signing, than give Garner a chance.
A whole group of players including prospects like Hannibal Mejbri, Shola Shoretire and Alvaro Fernandez could all see the way Garner has been treated, and start to more seriously consider futures away from Manchester United, rather than focusing on breaking through at Old Trafford.
Two years ago, Largie Ramazani quit United after a breakout season for the under-23s, to try his luck in Spain. It was a bold move, but he just felt he would get more first team chances abroad.
At the weekend he scored in his first ever La Liga match against Real Madrid. He is progressing well, and who knows, that may be his peak, but he is choosing to explore that elsewhere.
More and more Manchester United talents may also decide to do the same. The Garner sale isn't just about him, it's about sending the wrong message to a group of players. Sadly for United, you reap what you sow.
Have something to tell us about this article?
Let us know