Manchester United put in another difficult to watch performance today as they lost 2-0 to Tottenham.
The first-half gave many hope of improvements, but that quickly dispersed as the second-half saw a worryingly bad display.
Spurs scored two goals which could've been prevented by a better organised and less lazy team who made it easy for Spurs.
Tottenham didn't even play particularly well, Manchester United were just that bad, and it has got many worried.
Both Gary Neville and Roy Keane have displayed their concern over the performance, which saw Erik ten Hag's year of development side clearly outclassed by Ange Postecoglou who only arrived at Spurs a few months back.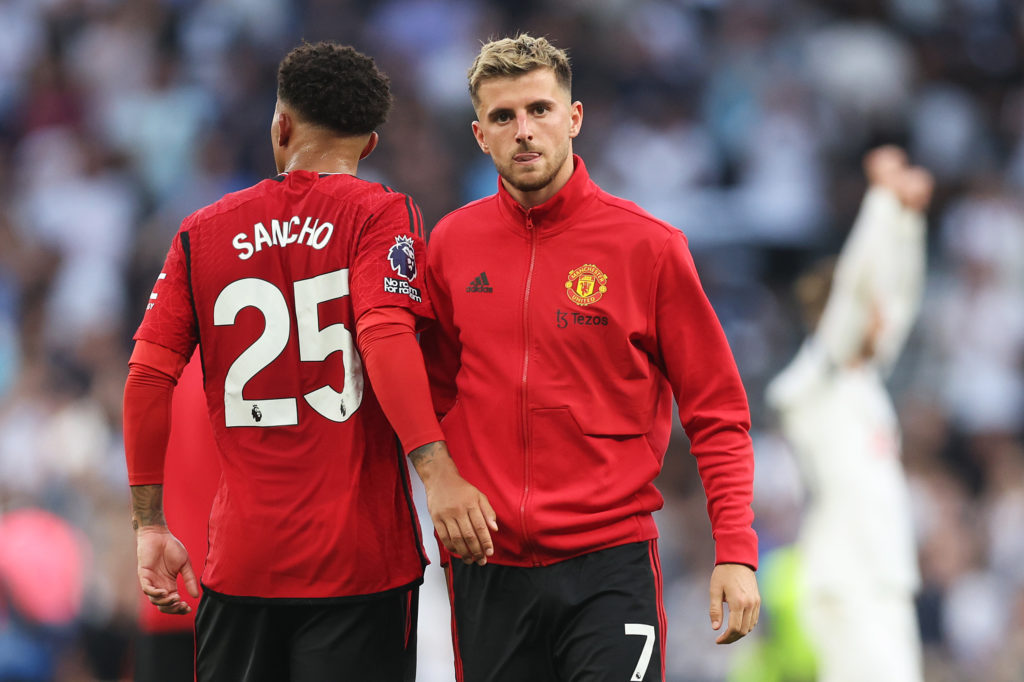 Roy Keane insults United performance
Speaking post-game on Sky Sports, Legendary United midfielder Keane was hugely critical of United's display.
He gave them what he described as the 'biggest insult' he could give.
"I think Man United are the new Spurs, desperate, absolutely desperate. United today were weak, no leadership and giving bad goals away.
MORE UNITED STORIES
"Easy to play against, thats the biggest insult I can give to these United players."
Harsh critique from a man who expects a lot from United.
What needs to change for United
The obvious change needed is the midfield needs to be shaken up, whether that be through recruitment or bringing Scott McTominay back into the fold.
With both Mason Mount and Bruno Fernandes in the team, we are so exposed and open when teams hit us on the break.
This was evident again today, however another obvious change is Marcus Rashford shouldn't be playing up front anymore, he was a ghost again.
The return of Rasmus Hojlund cannot come soon enough for this team which is crying out for Rashford on the wing and a real striker.
Related Topics