Manchester United's pursuit of Cody Gakpo is ongoing, with fresh talks planned with his agents, Fabrizio Romano revealed last week.
Gakpo has been starring at the World Cup with Netherlands, scoring three goals in four games.
United had considered a move in the summer, choosing to defer a transfer to future transfer windows, and now face seeing his price tag increase.
The Sun also now report United are expected to launch a £50 million move for the Dutchman in January.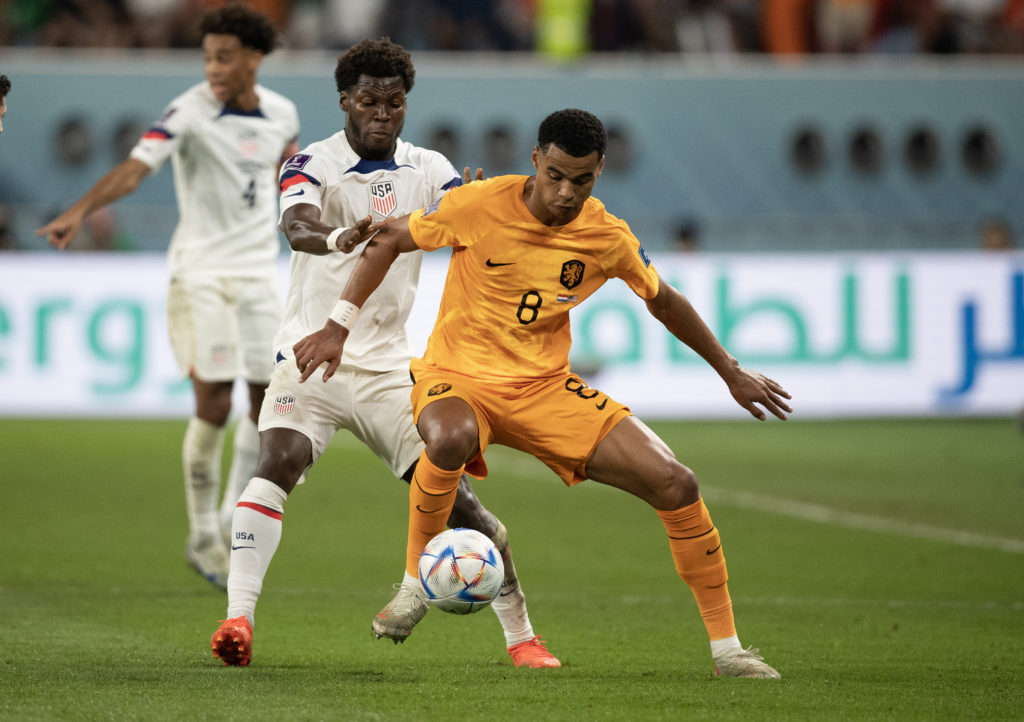 Rivals run scared as United push for Gakpo
Gakpo's future has been a hot topic for weeks and is gaining momentum amid his excellent performances in Qatar.
Dutch teammate Virgil van Dijk was asked about Gakpo's future after the Netherlands win over USA and cheekily tried to steer him away from United.
He was quoted by Goal: "Are Manchester United and Real Madrid on the same level? No disrespect, not at all.
"I definitely think he has that next step in him. I definitely feel like it could happen, whether that is in the winter or the summer or next year, time will tell."
This is a bit rich from Van Dijk, who plays for a Liverpool side which were beaten by Manchester United earlier this season, and trail four points behind the Red Devils.
The defender's comments speak to his concern at the impact Gakpo could have playing for Erik ten Hag's United, who managed to beat his Liverpool team without new signings Casemiro or Antony involved.
Casemiro and Raphael Varane have both swapped Real Madrid for Manchester United inside the past 18 months, so we certainly don't have to worry about managing to attract players.
Van Dijk is just desperately hoping Gakpo doesn't sign for United, which would be a hammer blow to his own side's prospects of finishing in the top four this season, the way things are going.
Gakpo is a top tier talent, with 12 goals and 16 assists at club level already this season. United are well positioned to get a deal done and follow up on summer interest.
Have something to tell us about this article?
Let us know