Former Manchester United defender Ritchie de Laet is set for an unlikely Champions League debut at the age of 34.
If you spot a familiar face taking on Barcelona tonight in the Champions League, do not adjust your TV set. It really is former Manchester United defender Ritchie de Laet.
Now in the latter stages of his career, De Laet is set to make his Champions League debut after helping Royal Antwerp reach the group stages. They kick off with a visit to the Nou Camp.
De Laet returned to Royal Antwerp for a third spell at the club in 2019, after a varied career which previously took him to Australia. Last season he helped Manchester United's former feeder club win the Belgian title.
READ MORE: Manchester United transfer history 2013 to present day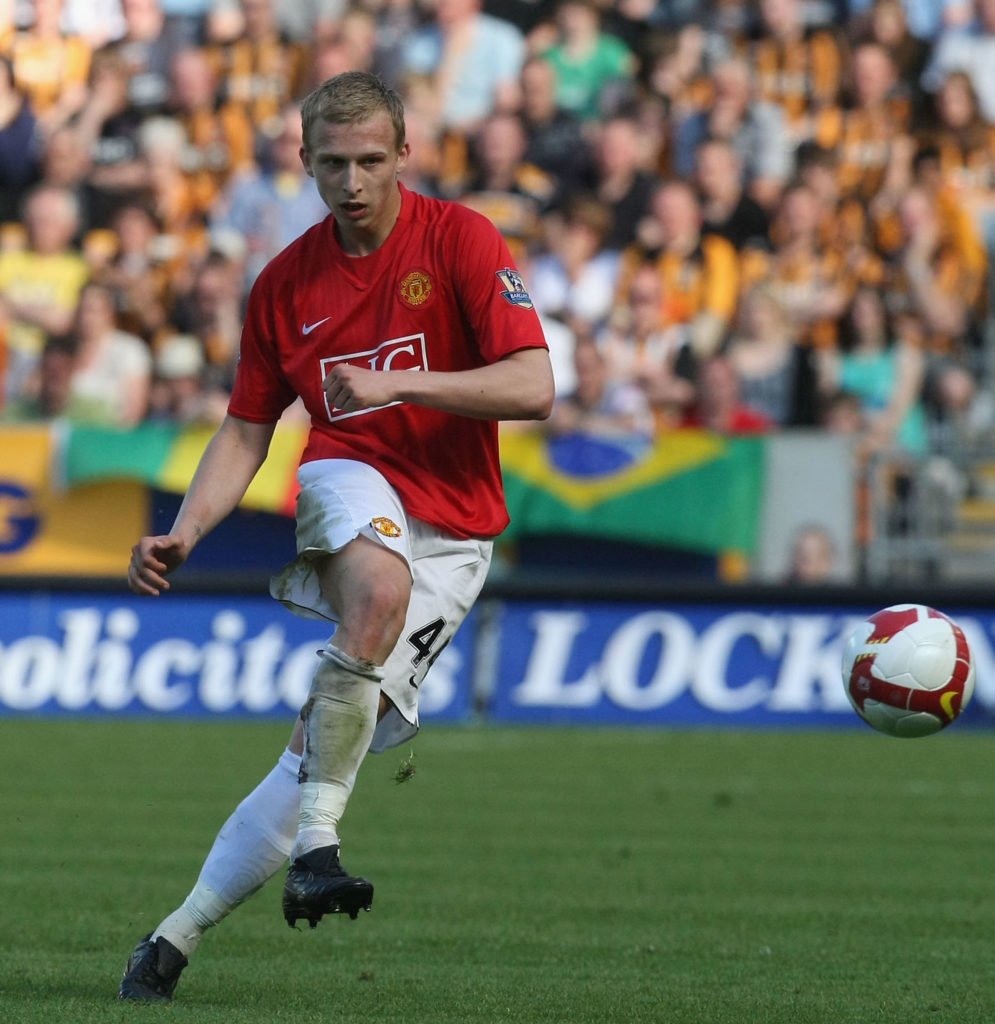 Ritchie de Laet spell at Manchester United
Ritchie de Laet was a surprise signing under Sir Alex Ferguson back in 2009, at a time he had just broken into the Belgian national team.
After largely playing reserve team football, he made his debut at the end of the 2008/09 season away at Hull, when the title was already wrapped up. He played well, with Darron Gibson scoring the goal in a 1-0 win, and De Laet was substituted for Rodrigo Possebon with 10 minutes remaining.
The next season De Laet made a further five appearances, two in the league and three in the cups. While he won the reserve team player of the year award in 2009/10, he was never really rated as being first-team ready, for a run in the side, and Ferguson subsequently sent him out on a series of loan deals.
De Laet was eventually released in 2012 and joined Leicester, where he played 12 games and scored once during their stunning Premier League winning title campaign in 2015/16.
Ritchie de Laet career
Royal Antwerp: 2006-07
Stoke City: 2007-2009
Wrexham (loan): 2008
Manchester United: 2009-2012
Sheffield United (loan): 2010
Preston North End (loan): 2010
Portsmouth (loan): 2011
Norwich City (loan): 2011-2012
Leicester City: 2012-2016
Middlesbrough (loan): 2016
Aston Villa: 2016-2019
Royal Antwerp (loan): 2018
Melbourne City (loan): 2018-2019
Royal Antwerp: 2019 – present
Related Topics