Rio Ferdinand has offered his reaction after Jadon Sancho posted a strong response to Erik ten Hag's criticism.
Losing 3-1 at Arsenal on Sunday afternoon is bad enough but this Jadon Sancho situation has added to the pain.
Sancho wasn't involved in the squad as United headed down to North London.
Erik ten Hag stated after the game that Sancho hadn't been selected based on his performances in training.
That felt damning for Sancho, but we then saw the United wide man offer a strong response.
Sancho told fans not to believe everything in the media, defending his displays in training whilst suggesting that he has been a 'scapegoat for far too long'.
Rio Ferdinand reacts to Jadon Sancho situation
This is all becoming a bit of a mess for United and Rio Ferdinand has offered his verdict on the situation.
Ferdinand was speaking on FIVE on Sunday night and was on air as Sancho's statement was released on Twitter.
Ferdinand actually liked Sancho replying so quickly, believing that he has a right to defend himself when Ten Hag's comments are damaging his reputation.
MORE UNITED STORIES
The former United defender believes there is no way Sancho would put out this kind of statement if he genuinely thought he had trained that badly.
Ferdinand added that Ten Hag must have some kind of proof to fall back on here but also noted that Sancho isn't exactly a big public talker.
Ferdinand seems conflicted on the situation but thinks this ends one of two ways; either Sancho is flogged or frozen out at Old Trafford.
"Wow," said Ferdinand. "I like it, I like the speed with which he's replied. This isn't Manchester United at all, all this being in public, all the dirty laundry being hung out there to dry. If you absolutely do not agree with the way somebody is talking about you, which could tarnish your reputation, then I do believe that you need to come and speak, from my experience."
"There's no way Jadon is putting out a statement like that if he hasn't, in his own eyes, performed well. Now that's the difference as well; it's like, on his chart, Jadon, 'I've trained alright', but the manager might have a certain standard going 'no no no'. There's only one way that this ends right now – well, two ways. There's only one window open and that's Saudi, or you're on the bench or not getting in the squad for the rest of the season after that."
"For a manager to come out and say that he hasn't trained well, he must have something in the back pocket, some evidence to say 'that was poor', but I can't envisage Jadon coming out and speaking… he doesn't speak, Jadon, he doesn't do media interviews, you very rarely see him out and about talking about football stuff, so for him to come out and do a statement so sharp, so quick, there needs to be some truth behind what he's saying," he added.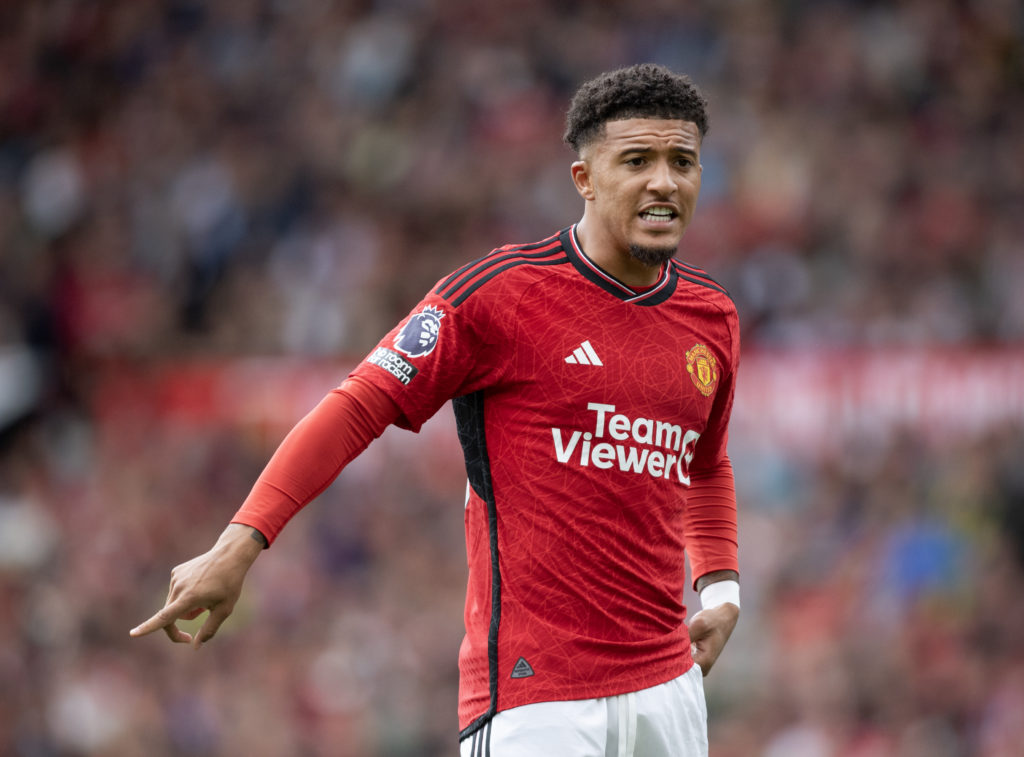 Sancho exit now feels inevitable
This now seems like a long, long way back for Sancho.
He and Ten Hag are so far off being on the same page that it's hard to see how Sancho gets back into the starting XI.
Moves to Saudi Arabia or Turkey may not appeal but that would leave Sancho waiting until January to move on.
Seeing Sancho leave whilst being at odds with the manager would be a sad end to his United career given the amount of hype when he arrived back in 2021.
An exit feels inevitable at this point with Sancho's United career likely to go down as a major disappointment.
Related Topics