Manchester United legend Rio Ferdinand has hit out at the criticism of Manchester United captain Bruno Fernandes.
The new Manchester United captain has been heavily criticised in sections of the media, with pundits disagreeing with the choice to give him the armband on a full time basis.
Combine this with two poor performances to start the season, and it became open season on the Portuguese star.
At the weekend Bruno Fernandes responded in the best way possible, by scoring the winner in a 3-2 win over Nottingham Forest, and also providing an assist in the victory.
READ: Confirmed Manchester United transfers in, out, loans, releases, youth for 2023/24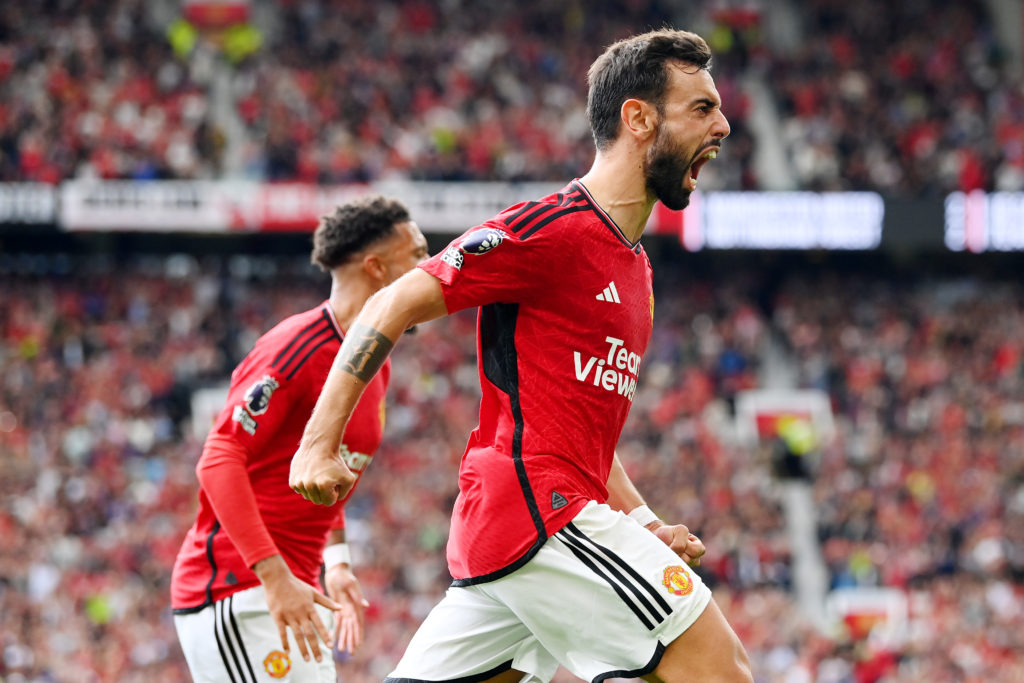 Rio Ferdinand on Bruno Fernandes
One win does not mean Manchester United's problems are solved, but it should provide a sense of perspective, and stop the pile-on.
Former United defender Rio Ferdinand has spoken out via his platform Five, to defend Bruno Fernandes.
He said: "I swear to you, the flak that he was getting, over the last week, I've been sitting there with my mouth wide open thinking 'how dare these people talk like that'.
MORE UNITED STORIES
"He's been the most creative player in the league last season. He's the most creative player again at this point of the season so far, the first player to hit 10 goal opportunities created for his teammates.
"Since he's come to the club he's outperformed every single player at the football club in terms of goals created, chances, goals, assists."
Who criticised Bruno Fernandes
The voices in the media have been prominent, from former players, none of who represented Manchester United.
Predictably, Graeme Souness was among them. He told The Mail: I'm mystified by the decision to make Bruno Fernandes captain. He's a talented boy, but there are big question marks that come with him."
Another was Chris Sutton, who moaned to The Mail: "Bruno Fernandes for me shouldn't be captain of Manchester United, absolutely not, he's not a leader."
Meanwhile Micah Richards told The Rest Is Football podcast: "I saw an interview with him the other day and he said he needs to be emotional when he performs because it makes him play better. But I feel like his body language on the pitch is disturbing the rest of the team and it's just not a good look at all. It's pathetic at times."
Fernandes did his talking on the pitch at the weekend, and Ferdinand is right to stand up for him. Those pundits won't change their mind on the Manchester United star – but Fernandes can continue to make them look silly.
Related Topics