Rio Ferdinand has admitted that he saw "some mad stuff" after opening up on Sir Alex Ferguson's reaction to Roy Keane's infamous MUTV interview in 2005.
Keane, who is widely considered one of the best captains of all time, enjoyed incredible success at United and hoovered up major honours under Ferguson.
However, the no-nonsense Irishman's relationship with Ferguson deteriorated over time at United before his MUTV interview played its part in his club exit in 2005.
Keane made his controversial appearance on United's TV channel after his side's 4-1 defeat to Middlesbrough and brutally tore apart his former club teammates.
Keane took aim at the likes of Darren Fletcher, Kieran Richardson, Alan Smith and John O'Shea, as well as ruthlessly criticising Ferdinand.
Speaking on Ferdinand, Keane said: "Just because you are paid £120,000 a week and play well for 20 minutes against Tottenham, you think you are a superstar."
READ MORE: Rio Ferdinand says Man United coaches were stunned by 'world-class' player on very first day of training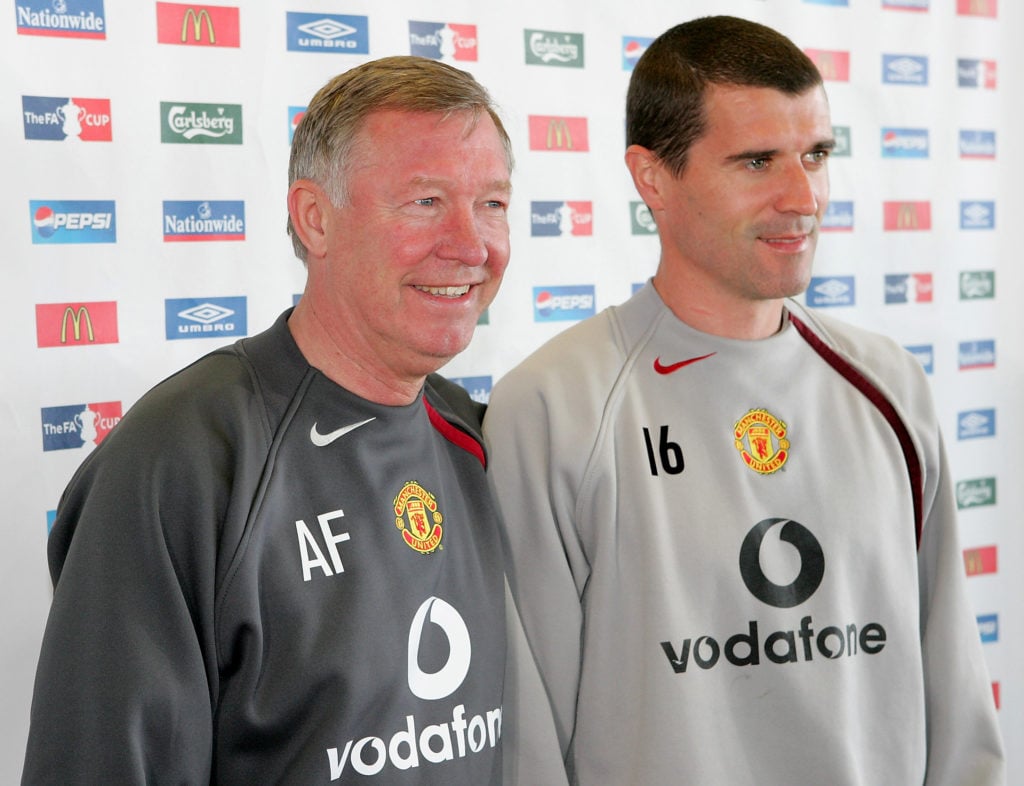 Ferdinand on Ferguson vs Keane
Ferdinand revealed on his YouTube channel how an irate Ferguson cancelled the MUTV interview from airing and was furious with what Keane had done.
MORE UNITED STORIES
The ex-United defender also claimed that Ferguson called the whole team into his office to watch the video, saying everyone was "cringing" at what they experienced.
"We play a game on a Saturday, a player gets nominated on MUTV to do analysis of that game," he said on his VIBE with FIVE podcast.
"We get beat by Middlesbrough, everyone plays rubbish. Roy Keane does the video analysis and destroys the whole team, including me. He goes through people individually, hammers them.
"The manager, before it goes out, gets wind of it, cancels it going out, says it ain't going out anywhere, that is a disgrace, it can't happen.
"Calls a meeting at the training ground, we all go into the manager's office, watch it and the manager goes off. It's a movie in itself, everyone's cringing. The manager's going, 'How dare you, I'm the only one who should speak about our players publicly!'"
Ferdinand talks bust-up between Keane and coaching staff
According to Ferdinand, Keane didn't back down over his position and it 'kicked off' between the former United captain and the coaching staff.
However, the TNT Sports pundit highlighted how ruthless Ferguson was after the former United manager told players that Keane would "never play for this football club again."
"Roy has a go back, it kicks off between the coach and Roy again, some mad stuff said," Ferdinand added.
"The next day we go into training, the manager calls a meeting as we go on the training pitch and says just so you know Roy Keane will never play for this football club again."
Related Topics