Former Red Devils striker Louis Saha has set a realistic goalscoring target for Manchester United new boy Rasmus Hojlund in his first season at Old Trafford.
United dropped a whopping £72m transfer fee to land Hojlund from Atalanta earlier this month, with Erik ten Hag desperate to add a new striking option to his side.
Hojlund made 42 appearances for Atalanta across all competitions and scored 16 times and registered seven assists for the Serie A side.
However, the 20-year-old Danish striker has missed United's pre-season tour and the beginning of the Premier League season due to an injury.
READ MORE: Manchester United number one in Premier League in key area, Rasmus Hojlund will absolutely love this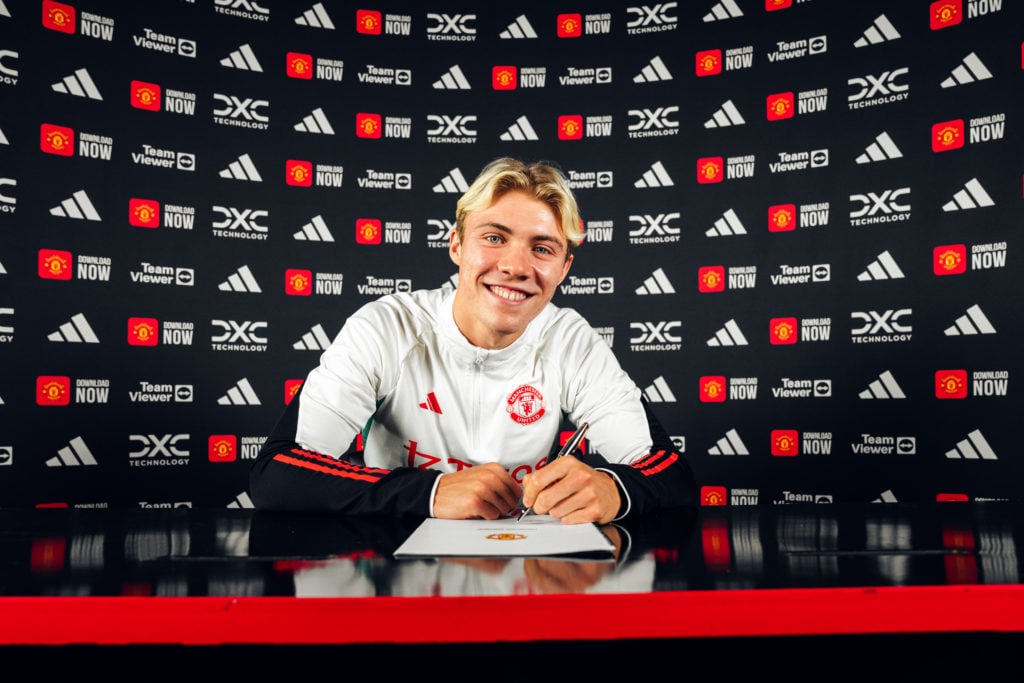 Saha's target for Hojlund
Speaking to Goal, Saha believes that Hojlund should be finding the back of the net 20 to 25 times across all competitors for United this season.
"When you start your first season, you need to adapt to the Premier League," he said.
"Rasmus Hojlund is from Denmark, and he played in Italy, but the Premier League is a different animal, and he will need time to adapt.
MORE UNITED STORIES
"Hojlund should be aiming for 20 goals this season when you consider that he has [Marcus] Rashford, Bruno Fernandes, Casemiro and [Christian] Eriksen who can all create chances for him.
"With the players he's got around him, 20 goals is a good target this season.
"We can see that if things click, he has good players around him and he's got a manager who is smart enough to give him time to settle in.
"So, 20-25 goals in all competitions is a really good first season. They [Manchester United] have given him this responsibility and paid a lot of money, because he's got the potential to score 30 goals like Erling Haaland has done. Maybe it will take him more time, but we'll have to wait and see."
Fans desperately want to see Hojlund play
United fans have raised concerns over their side's performances in the opening two Premier League matches of the season.
Marcus Rashford has been forced to play down the centre, instead of out on the wing, in the absence of Hojlund and has lacked his cutting edge in the position.
United manager Ten Hag was able to successfully secure a hard-fought 1-0 result against Wolves at Old Trafford in the Red Devils' Premier League opener.
However, Tottenham secured a convincing 2-0 home win over United, who appeared disorganised and left fans concerned with the midfield of the team.
It still remains unclear if Ten Hag will be able to call upon Hojlund, who has been spotted in training, for United's clash against Nottingham Forest on Saturday.
Related Topics