Rasmus Hojlund came off the bench for his Manchester United debut against Arsenal at the Emirates Stadium and the Dane certainly looked promising.
The forward has been unavailable to start for United's opening three games of the Premier League season but made his debut off the bench against the Gunners.
The forward certainly looked at home in the front line and immediately pinned himself to Gabriel Magalhaes and the Brazilian was struggling with the 20-year-old.
Hojlund has been speaking about the back problem that kept him out of the first few weeks of the season and just how bad the injury was.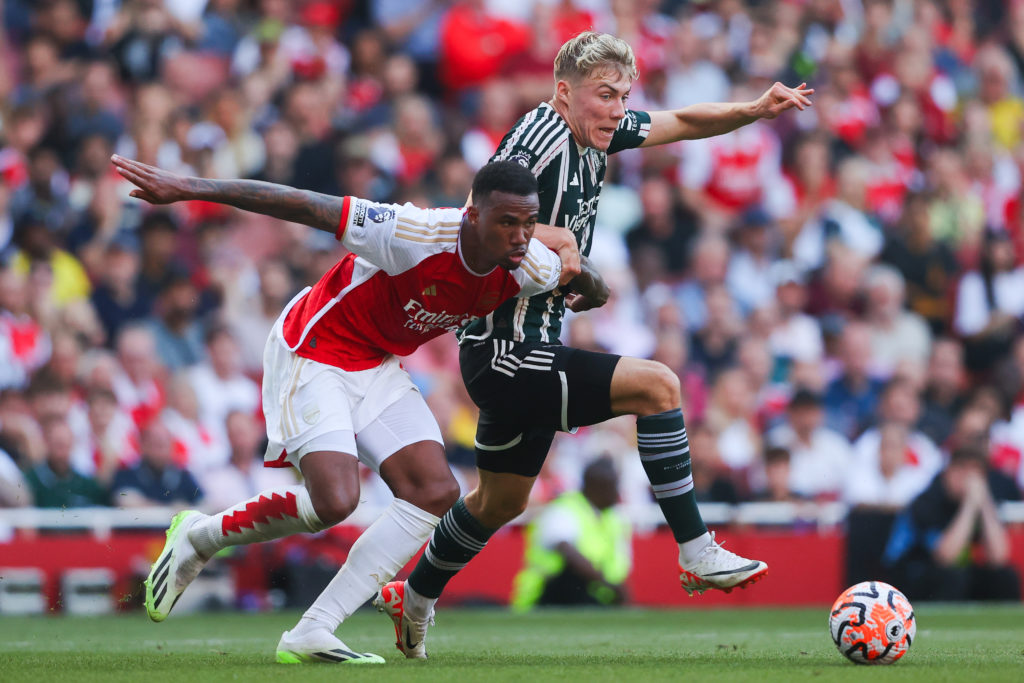 Not as bad as feared
When United completed the signing of the Danish forward, it was revealed that Hojlund was suffering from a minor back issue and he would be out for a few weeks.
However, a rather concerning update from the Daily Mail stated that the striker's back injury was more of an issue than United were saying it was and the Dane could only play once a week for the first part of the season.
Despite this, Hojlund has spoken to the Danish outlet Bold.DK about the injury and has allayed these fears. His comments are somewhat surprising, claiming he could not feel any issue at all.
"Well, there is not much to say, other than that it was a small thing, " Hojlund said. "I have never really been able to feel any pain myself at any time.
MORE UNITED STORIES
"It was just something that had to be respected, and it has been, so now it's just out of the way for me."
Hojlund's start
The electric forward has to be kept fit throughout the season and if the back injury isn't as bad as the Mail made it out to be then United fans can breathe a sigh of relief.
Hojlund looked sensational and the back issue certainly didn't stop the physical battle with the Brazilian defender.
The Dane will be a crucial component for United this season so it is imperative that the forward stays fit and healthy for Erik ten Hag's side.