Raphael Varane is celebrating winning his first trophy as a Manchester United player. And he has already signalled he hungry for more.
Varane has won the biggest trophies in world football, the Champions League four times and the World Cup once.
While the Carabao Cup may appear 'small fry' in comparison, Varane wrote on Instagram that it was a 'special feeling' to win his very first as a Manchester United player.
The defender is already looking forward to winning more, a point he was key to reinforce.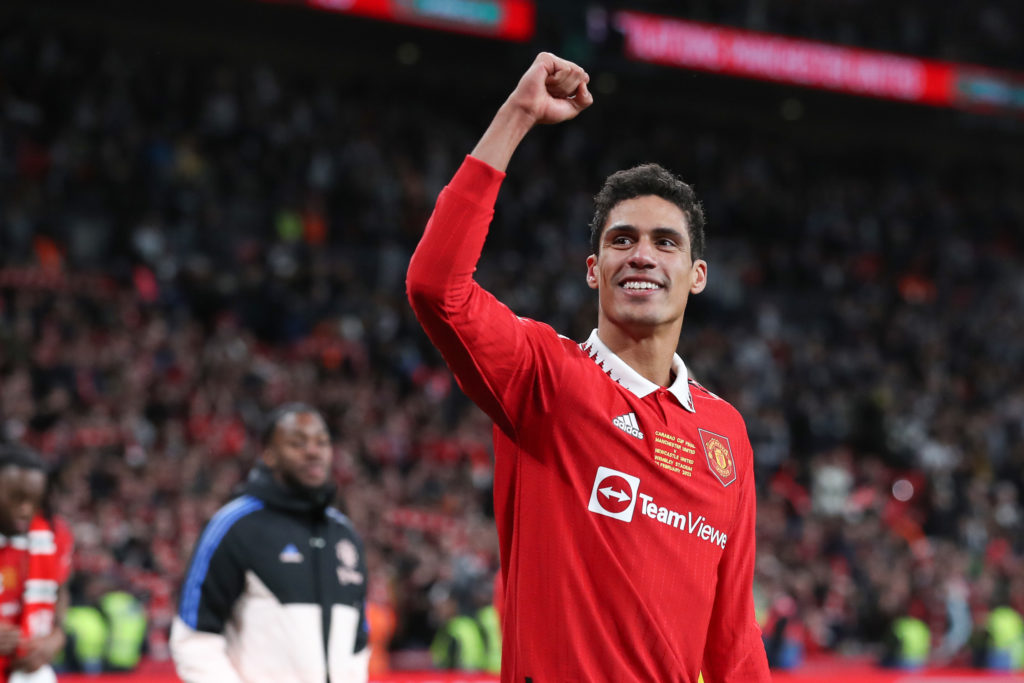 Raphael Varane message
Raphael Varane has an elite mentality, he has needed one to stay at the top of the game for the past decade.
He underlined this with his message to supporters today, vowing to 'get back to work'.
Varane wrote: "To win this first trophy with this incredible club is a special, special feeling. It is important that we always enjoy the good times on this journey together and celebrate properly 😁 But today, we get back to work. We want more."
Manchester United return to action this week against West Ham in the FA Cup, a match Varane could potentially be rested for.
He will surely be back in the line-up the following weekend when Manchester United take on Liverpool at Anfield in the Premier League.
Varane took a bold step to leave Real Madrid in 2021 and after one year, it didn't look to be paying off.
They won the Champions League while United had a disaster season, with a worst ever Premier League season.
One Carabao Cup trophy may not immediately justify Varane's choice, but this is just the start, and he is experiencing a new challenge, and he is now making it work.
The Frenchman was outstanding at Wembley, just as he was against Barcelona days earlier at Old Trafford. The Red Devils are lucky to have him.
Have something to tell us about this article?
Let us know