In his post-match interview after Brighton 4-0 Manchester United, Ralf Rangnick was asked if he regrets taking the Old Trafford job.
He failed to say a clear 'no' after another abject afternoon as United's season lurched towards another nightmare performance.
Rangnick spoke to Sky Sports after the game and was asked if he has any regrets over taking the call to replace Ole Gunnar Solskjaer until the end of the season.
The German insisted that there were some 'very good' performances under his reign, which might be overstating it somewhat and does not make up for the way the season has fizzled out.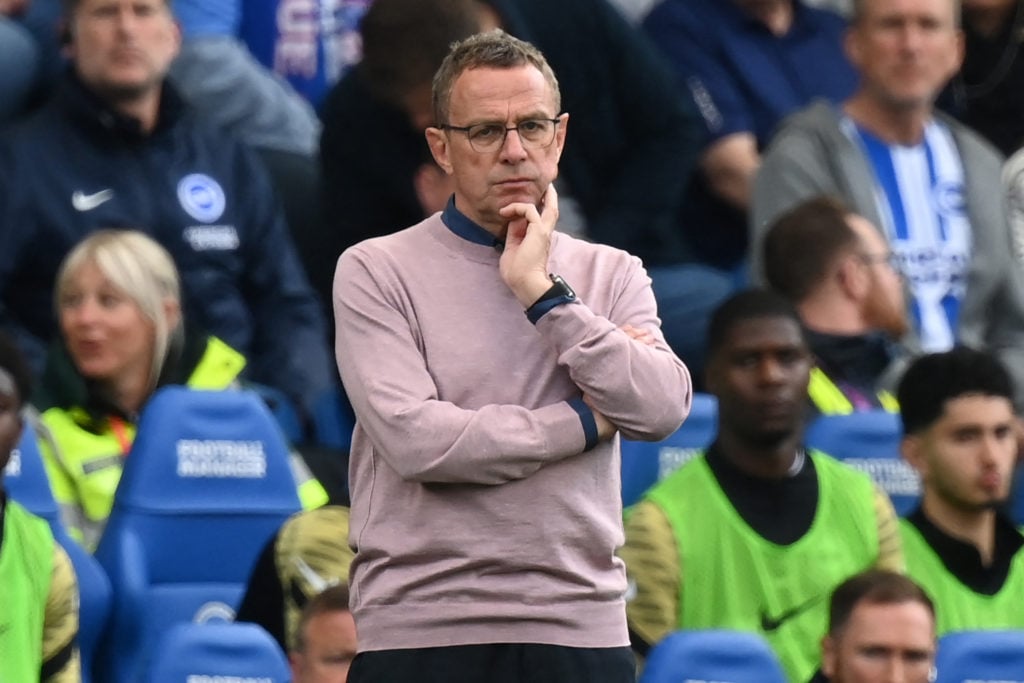 "We have to split it up into two different parts. Until the Tottenham game, we had some very good performances – when we beat Tottenham at home, West Ham at home, when we beat Leeds," he said.
."It does not make sense to think about (regrets). When the call came in November, it was clear that I want to do that.
"As I said in the first three, four months, we were on the right pathway. We were still in three competitions and we had some very good performances.
"But in the last six weeks, we were really poor."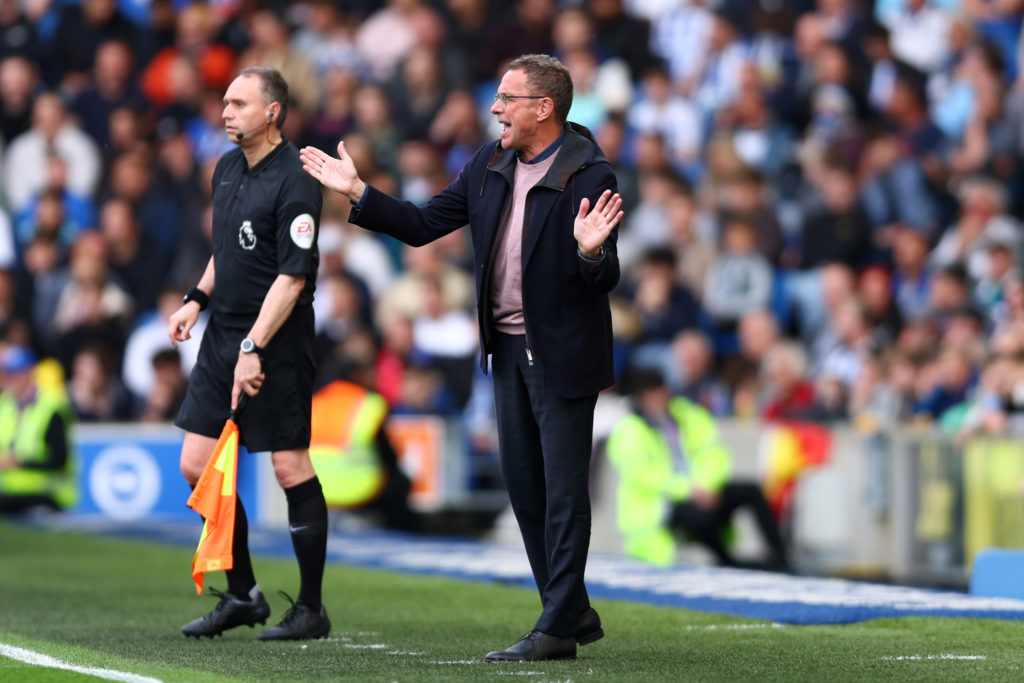 It is a clear sign of how badly Rangnick's interim reign has gone that he cannot even say he does not unequivocally regret taking the job on.
It was the biggest role of his managerial career and an opportunity he could not really say no to, even though he had very little recent management experience.
There is some fault on United's part for bringing in a man who had not recently been a manager and it has not worked out for all parties.
Rangnick only has only one more post-match interview to get through and he will hope that he can sign off with a win at Crystal Palace on the final day of the season.
Related Topics
Have something to tell us about this article?
Let us know