Manchester United interim boss Ralf Rangnick is willing to change his system to a back three if the majority of his centre-backs are available.
The German coach believes the Reds are more than capable of playing with a back three or four and he will tweak his formation where he feels it is necessary.
The 63-year-old changed systems at half-time during the disappointing defeat at Old Trafford to Wolves last time out.
Following an abject first-half display, Rangnick altered our backline which resulted in Luke Shaw playing in a more central role and turned our back four into a back five.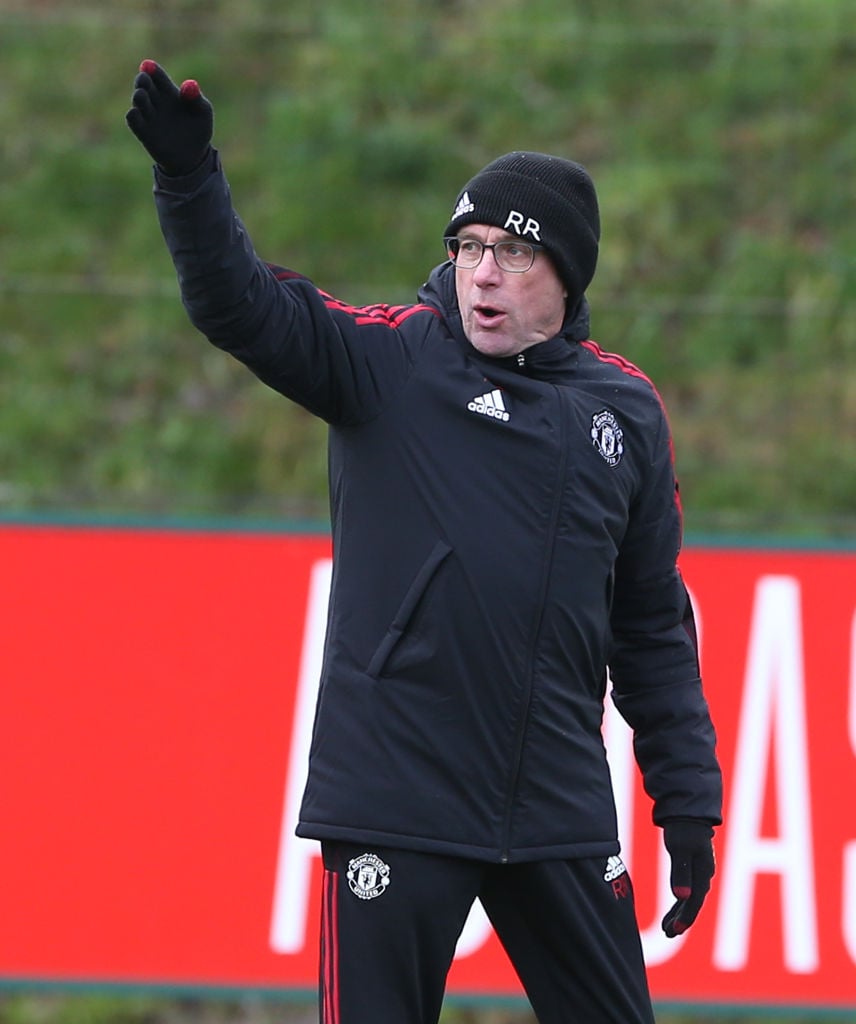 Speaking to the club's official website, Rangnick believes United can use different formations.
Rangnick said: "Well, I think most teams have their system in England and they stick to it.
"But there are also teams who switch from a back three to a back four, or from a back four to a back three.

"Or – like Bayern Munich, for example, or [RB] Leipzig, who also did it last season with Julien Nagelsmann – even if they play defensively in a back four, they try to rotate within this system, this formation, to a little bit of an asymmetric back three."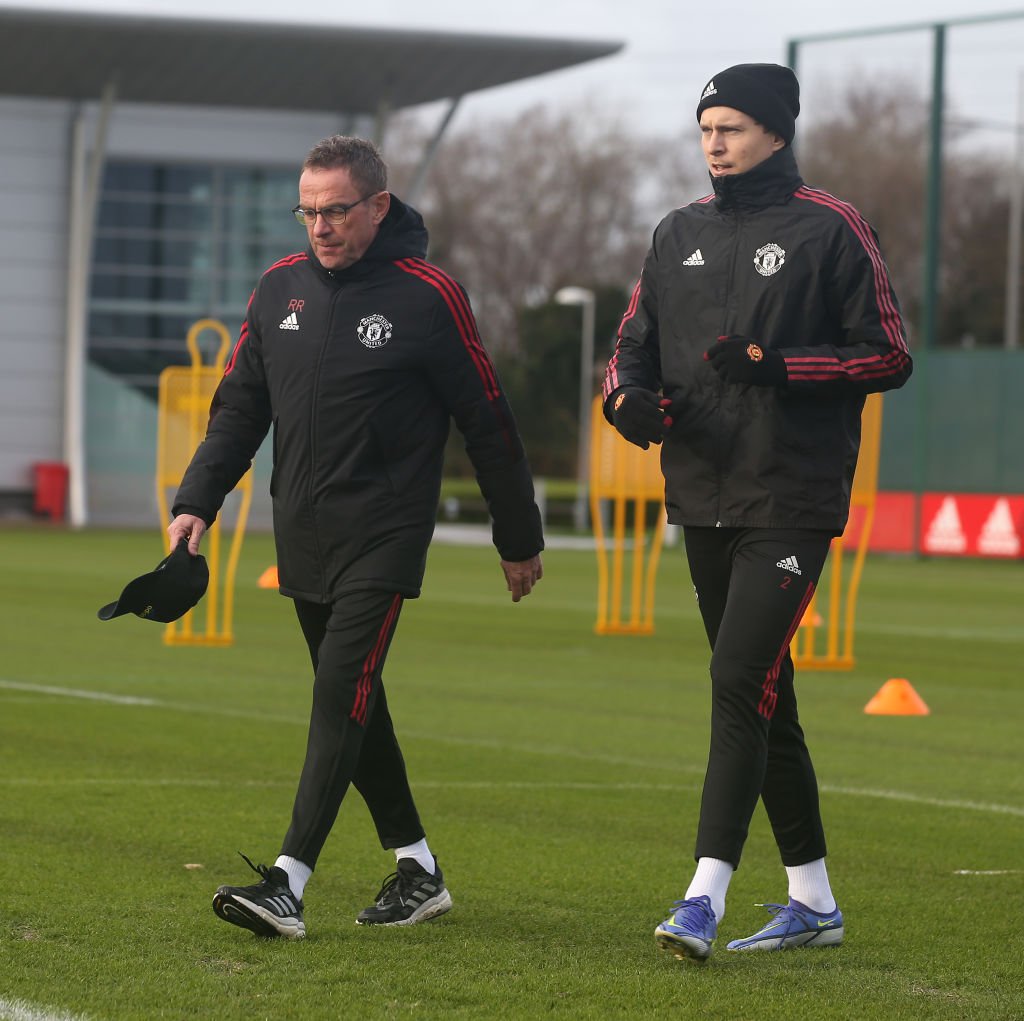 In order for Rangnick to be able to use the back three more frequently, he needs his centre backs to be fit and available which has proved a struggle since he arrived to the club.
With Eric Bailly now departed for African Cup of Nations duty, Rangnick's natural centre back options are Harry Maguire, Raphael Varane, Victor Lindelof and Phil Jones.
The likes of Shaw, Scott McTominay and Nemanja Matic have also played at centre back during their careers.
Maguire, Varane and Lindelof have all had their own fitness issues and Jones made his first United first team appearance for nearly two years on Monday.
But similar to his predecessor Ole Gunnar Solskjaer, Rangnick sees a back three as a viable option for this United side.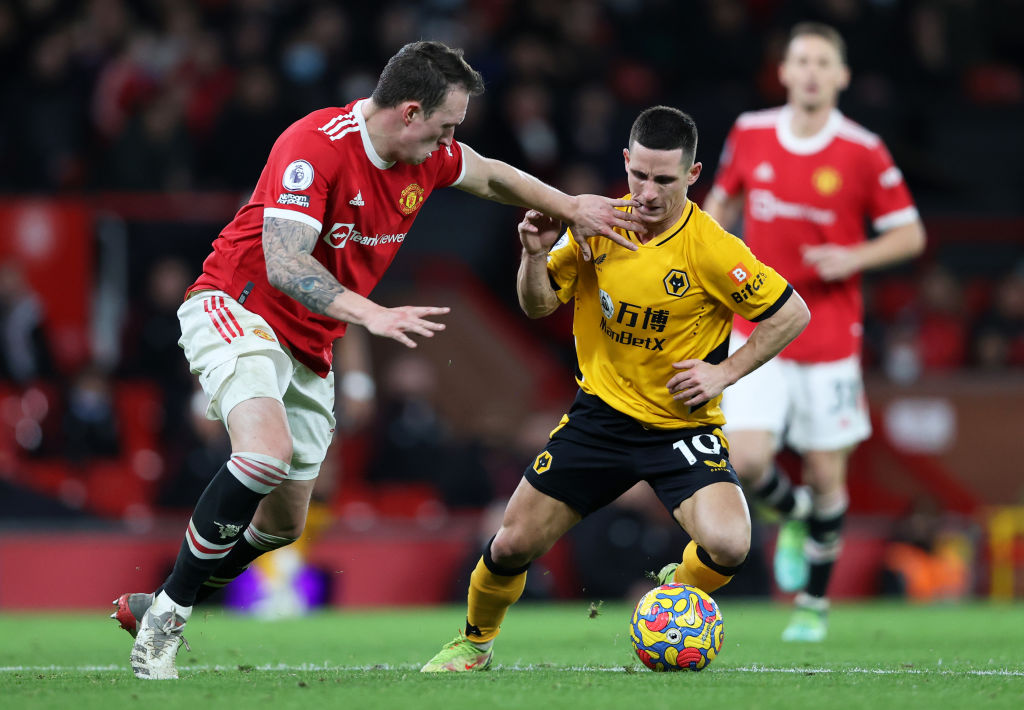 Rangnick added: "I think with our team, we have those two options. In order to play with a back three, we need to have most of our centre-backs available.
"I think under Ole [Gunnar Solskjaer] the team did it, for example, in games like Tottenham, Atalanta away, or against Manchester City in the derby.
"I think we can play in the back three, this could be an option for us, but, as I said, it also depends on the players available, on the current shape and form of the players and also, to a certain extent, to the team against which we are playing."
United have used the back three option sparingly in recent years, but it maybe something we see more under Ralf Rangnick.
The formation could well be used in Monday night's FA Cup third-round clash against Aston Villa.
Have something to tell us about this article?
Let us know