Manchester United issued an injury update on Monday over Austria midfielder Marcel Sabitzer.
The update came via former interim manager Ralf Rangnick, the Austria boss, who expressed concern over the Manchester United loanee.
He explained: "We hope that Marcel will do well, especially after that first game in Linz. At the moment, I'm optimistic that it can work but, at the end of the day, it's also a question of whether Marcel feels ready for it himself. At the moment, I am assuming he'll play."
Rangnick assumed wrong. Marcel Sabitzer did not play in Austria's Euro 2024 qualifier on Monday night.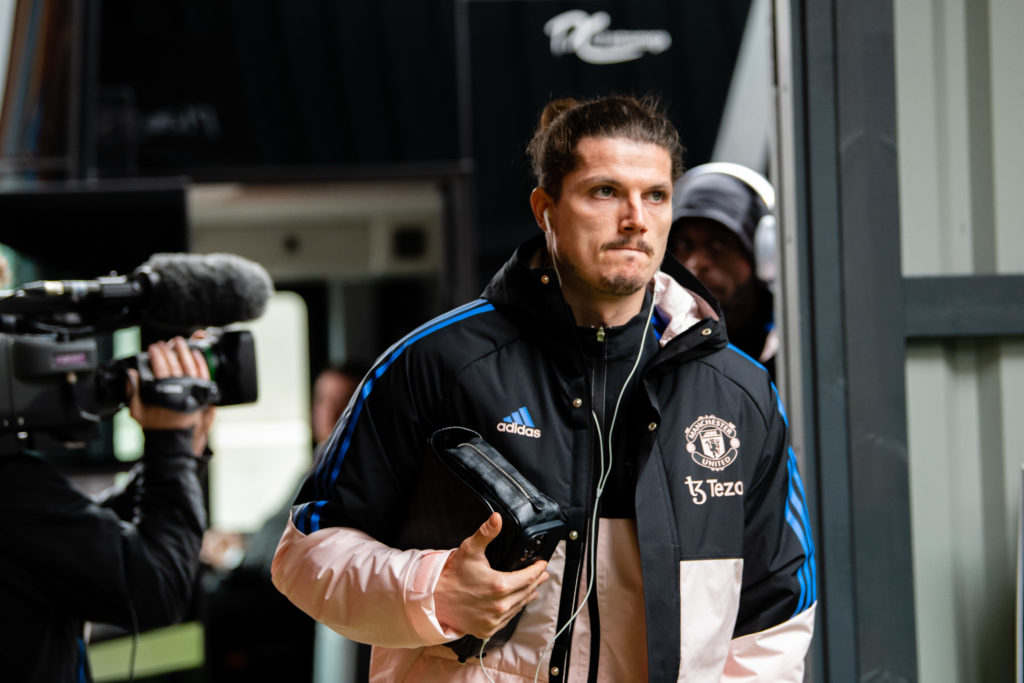 Marcel Sabitzer sits out
After assuming Marcel Sabitzer would be fit to play, it turned out the Bayern Munich owned star wasn't.
Sabitzer was left out of the starting line-up and left on the bench for Austria's match against Estonia.
But it was the in-game decisions from Rangnick which were the true tell.
Estonia were leading 1-0 at half-time, and Rangnick chose not to call on him. Nor did he after Austria's 68th minute equaliser.
Austria turned the game around with a winner in the 88th minute. But even with the game level late, Sabitzer was an unused substitute.
The injury Sabitzer suffered is not thought to be serious. But it was serious enough to keep him out of a game Austria needed to win, which they made hard work of.
The on loan star had netted twice and provided an assist in Austria's previous game, captaining his country.
Manchester United will have to assess Sabitzer when he returns to Carrington.
He is a player the team will need over the next three Premier League games with Casemiro suspended.
From this perspective it was good Rangnick did not take any chances with his fitness. But there is enough reason for United to be nervous over the midfielder's status heading into Sunday's game away at Newcastle.
Related Topics
Have something to tell us about this article?
Let us know