Manchester United captain Bruno Fernandes led Portugal to a record win over an improving Luxembourg.
Bruno Fernandes helped Portugal earn their highest ever margin of victory with a 9-0 thrashing of Luxembourg in Euro 2024 qualifying.
Portugal had previously won 8-0 three times, and finally went one better last night. Fernandes led the way.
The Manchester United star was involved directly in four of the nine goals, with three assists and one goal.
READ: Confirmed Manchester United transfers in, out, loans, releases, youth for 2023/24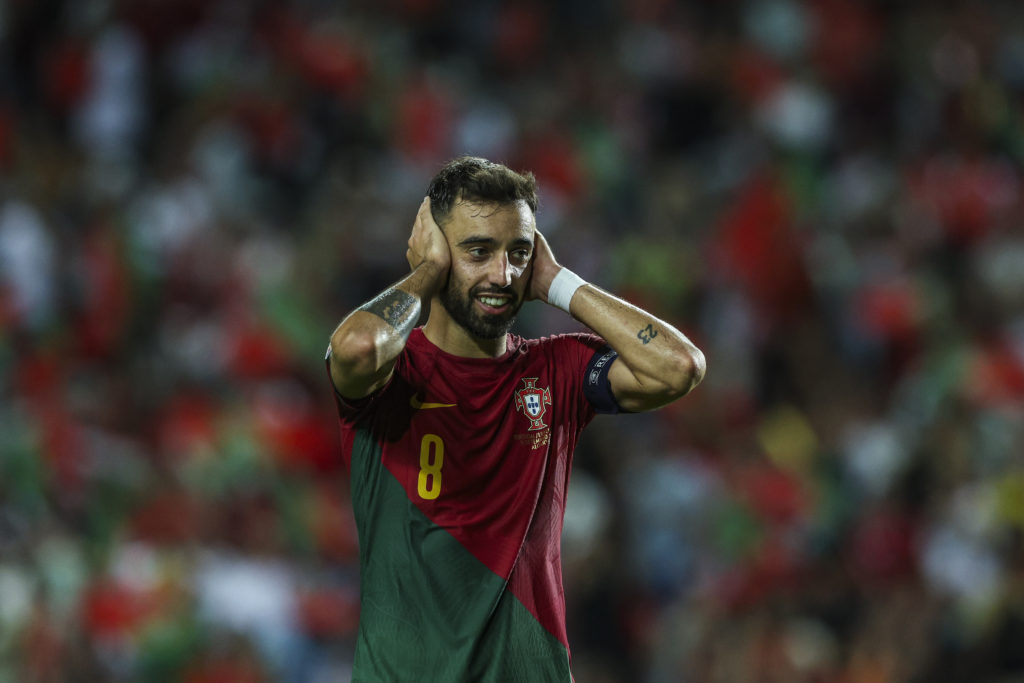 Press reaction to Bruno Fernandes performance
A Bola focused on the historical significance of Portugal's win, writing that Bruno Fernandes' performance will be 'forever remembered' along with his teammates. The outlet also selected Fernandes as star man.
Mais Futebol praised Fernandes as one of the standouts, noting: "He scored one and assisted three times: two of them to Gonçalo Inácio and another to Diogo Jota – the latter, in a great pass to isolate the Liverpool forward. Bruno Fernandes' good performance would also be crowned with a goal in the final minutes."
Spanish newspaper AS observed of Portugal's win: "The one who shone the most was Bruno Fernandes. He didn't score until the 82nd minute, when the game was already 7-0, but it was the icing on the cake for his fantastic game."
MORE UNITED STORIES
Also, notably, Cristiano Ronaldo was absent through suspension. This was a talking point among the media after the game, with manager Roberto Martinez having to insist he was still a key part of their success.
Teammates praise Fernandes
Defender Goncalo Inacio, who benefited from Fernandes' passing, praised his teammate. He told Mais Futebol: "He usually plays good balls, I tried to look for space and the ball ended up falling there."
The Manchester United ace put out a message on Instagram which read: "Great way to end the internship with the national team 💪🏼 Thank you Portuguese for all the support once again amazing."
There was a response from teammate Rafael Leao, with the AC Milan summing up his admiration with a simple one-word reply, 'maestro'.

Related Topics