Manchester United loanee Wout Weghorst's spell at the club is set to come to an end.
Wout Weghorst was a late substitute in the FA Cup final at the weekend, but did not have the dream farewell he hoped for.
Weghorst, 30, will now return to Burnley with his stint as a Manchester United loanee finishing.
A happier memory was his assist in the Carabao Cup final, the first trophy he has won in his career.
READ: Confirmed Manchester United transfers in, out, loans, releases, youth for 2023/24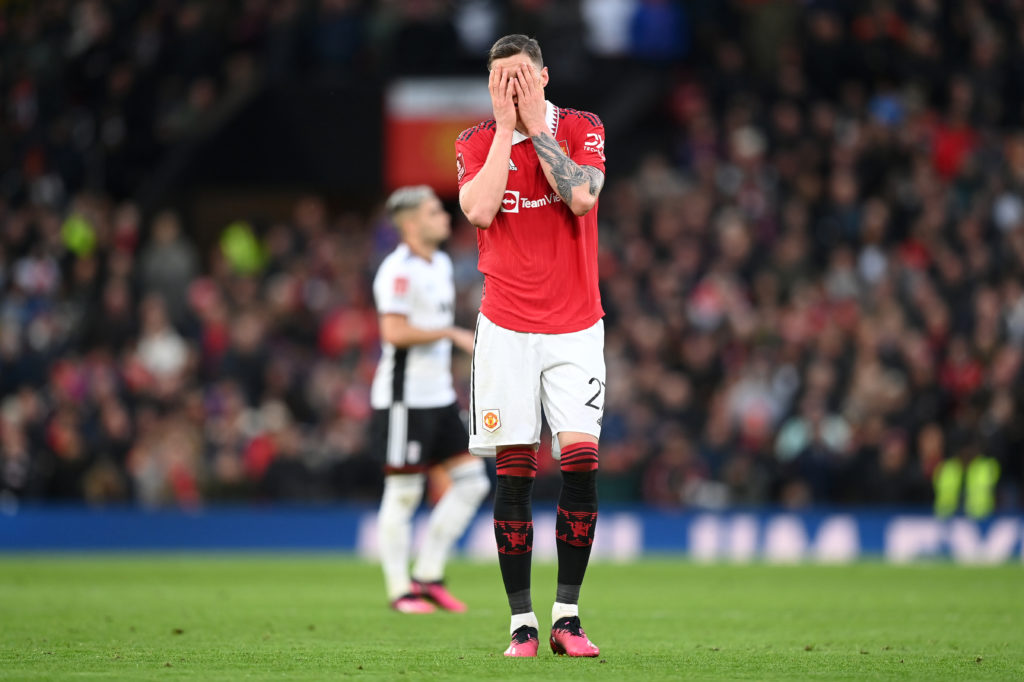 Weghorst defended
Wout Weghorst has a decent scoring record in his career, with more than 170 goals to his name. That's more professional goals than any current Manchester United player.
However, he was unable to translate this to the Premier League. Weghorst scored only twice for Manchester United, with no goals in the league.
There has been some heavy criticism from pundits, while The Mail report he is not expected to be re-signed.
MORE UNITED STORIES
He is part of the Netherlands squad for their upcoming internationals, and Dutch pundit Kenneth Perez has told Voetbal Primeur that some of the criticism has been over the top.
He said: "I think they are quite hard in England.  I have also been outspoken about Weghorst, but they say that he may have chosen the wrong sport."
"That is quite hard. The sport of football is of course not only Manchester United, that is also AZ, Besiktas … He did a great job there.
"It is of course very painful for him that he has scored zero goals."
He adds that he still believes Weghorst should play a role at international level, commenting: "The Orange has a little less choice than Manchester United."
Manchester United are expected to freshen up striker options this summer. Weghorst did a job filling in for Anthony Martial, who is also surplus to requirements.
Nobody can dispute Weghorst's high effort during his time at United. But a striker will always be judged on goals, and on that front, he did not deliver.
Related Topics