Jadon Sancho's seemingly public fallout with Manchester United manager Erik ten Hag has dominated the news in the days after the 3-1 defeat to Arsenal.
The United winger, who joined the club in the summer of 2021 for a £73 million fee, has struggled in the two years since he joined the club under Ole Gunnar Solskjaer.
Sancho has seemingly had a fallout with the Dutch manager following Ten Hag's public criticism of the 23-year-old's training performances.
With the international break here, this very public feud is set to dominate the papers and the media for the next two weeks until United are back on our Television screens.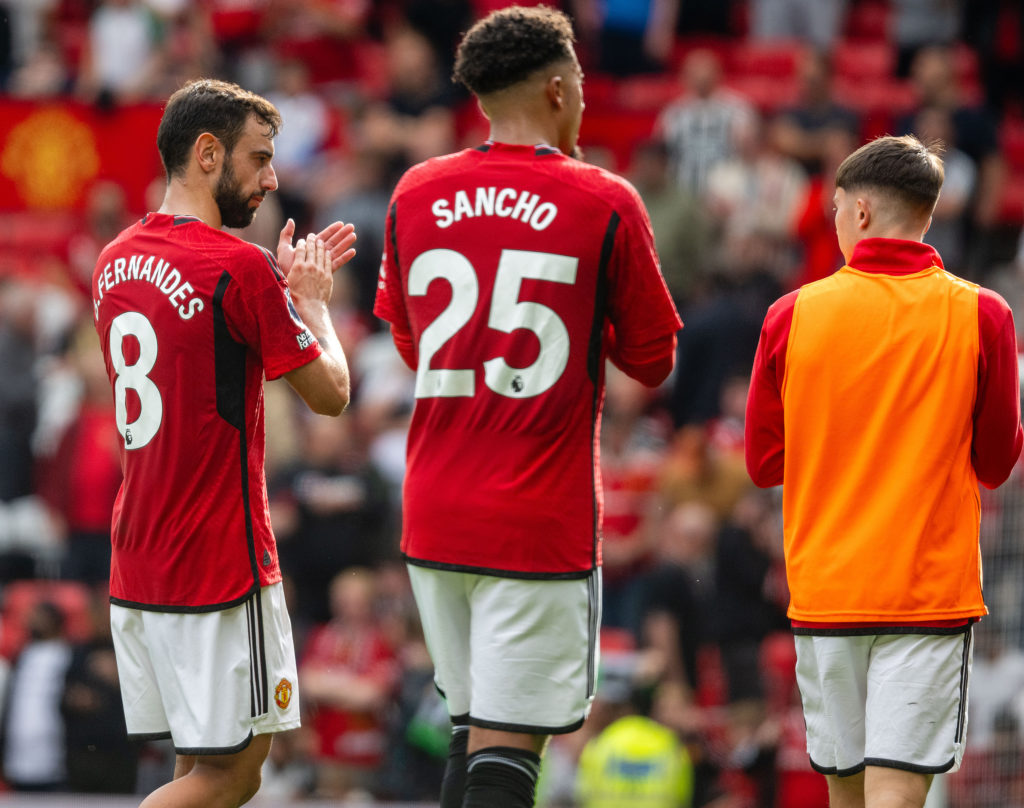 Pundit's verdict
Speaking on ESPN's football show, Steve Nicol had some strong words for the English winger who has seemingly caused a huge difference of opinion amongst the United fanbase.
"This really does smell of a player who is trying to blame everyone else," Nicol said on ESPN FC. "He seems like he is blaming the manager and the team or whatever.
"He has been given chances on the field and he hasn't just failed, he's been awful.
"Somebody, whether it's his agent or his dad, needs to sit him down and tell him he's not doing what the manager is asking of him. If he does the things that the manager wants him to, then he will be back in the United fold."
MORE UNITED STORIES
Another United drama
It seems the fallout of this will rumble through the international break and this is far from what Ten Hag needs following the rather mixed start to the season that the club has endured.
The public drama with Sancho is certainly not what is needed but it will be interesting to see how this plays out over the next few days.
You'd suspect this won't be the last we hear about this very public fallout between the pair.
Related Topics