One of the most outrageously reactionary pieces of punditry last season saw Jamie Carragher state after two games that Manchester United signing Lisandro Martinez 'cannot play in the Premier League'.
The Sky Sports pundit was later forced to make a public apology, telling Sky Sports in May: "He is a warrior, he's a leader and when you think of that spine of the team, certainly him and Casemiro, two new signings I think have made a huge difference. 
"So apologies Lisandro and all Man United fans, if you can please stop tweeting me about Lisandro Martinez now please!"
Carragher is not the only one, with Carragher's former Liverpool teammate Danny Murphy admitting to making his own error of judgement over Martinez.
READ: Confirmed Manchester United transfers in, out, loans, releases, youth for 2023/24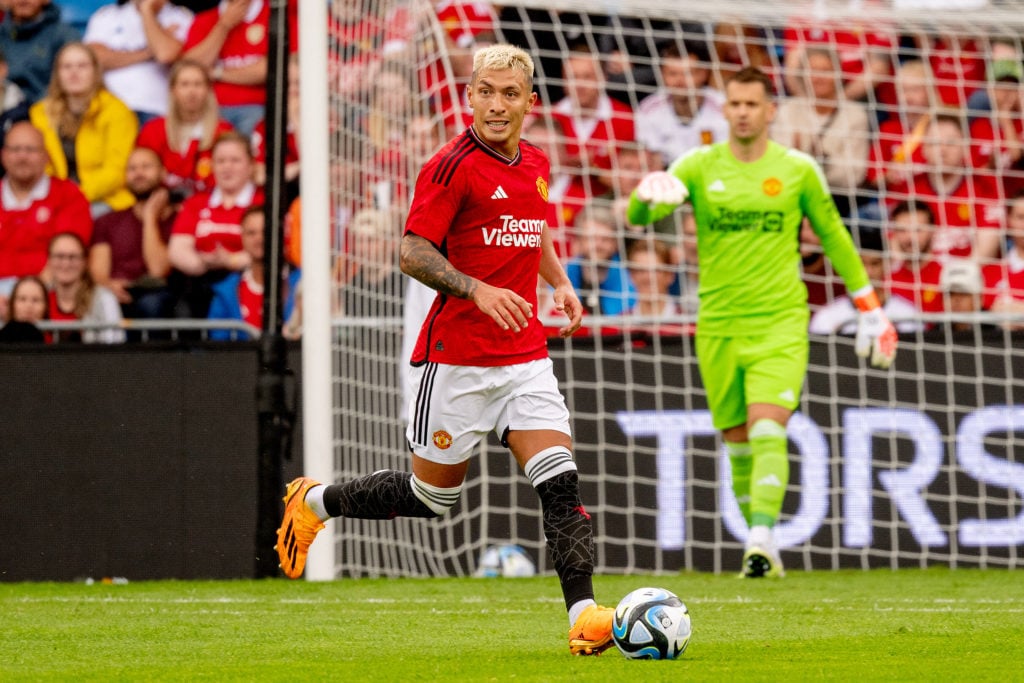 Lisandro Martinez proves doubters wrong
Speaking this week to FIVE, Murphy admits he thought Lisandro Martinez would not succeed at Manchester United.
He said: "When he came into the team I thought 'Oh my God, this could be the worst signing I've ever seen'.
"Talk about flip an opinion. I have to say I've watched a lot of football and I thought teams coming up against him, they are going to play on him. But he works it out. How good is he on the ball as well!"
MORE UNITED STORIES
Martinez enters the 2023/24 season as a proven commodity. Questions over his height are no more. He is one of the best defenders in the Premier League and it was great to see him back in action in pre-season.
Positive prediction about Mason Mount
It is with a little concern then, that Danny Murphy believes new addition Mason Mount will be an excellent signing for Manchester United.
He said: "I think he could be a brilliant signing, and I think in a year's time we would be saying that's a 9/10. He has got what it takes, I'm a big fan."
Let's hope this time he has got it right, and isn't proven as terribly wrong as he was over Martinez.
Related Topics