The excitement around Rasmus Hojlund's cameo against Arsenal has seemingly kept United fans positive following a slew of negative news around the club.
Rasmus Hojlund has had to wait a while to make his debut for United but his substitute appearance in the defeat against Arsenal was certainly a positive one.
The forward was busy, and certainly very physical, a sharp contrast to Anthony Martial who struggles in that regard, and caused the Arsenal defence issues throughout.
One former Danish striker was seemingly impressed with the former Atalanta man's cameo but has urged caution.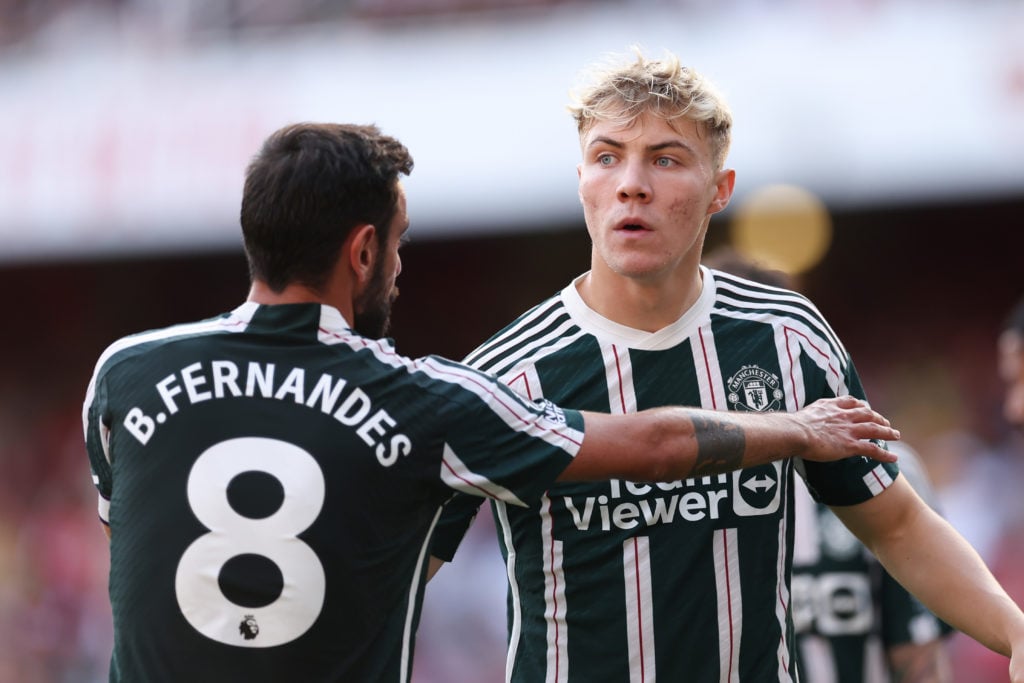 Bendtner's praise of Hojlund
Nicklas Bendtner, formerly of Arsenal, spoke on the Stolpe Ind podcast and was impressed with the 20-year-old's cameo at the Emirates Stadium.
"Nothing extraordinary. Nothing special, "Bendtner said. "But there was enough to make you think if he can play for 90 minutes and Rashford gets started and the (rest of the) boys down there get started – then it can look really promising."
Hojlund may well be able to win his place as the starting striker quite quickly, simply because of the lack of striking options at the club with Martial arguably the only other recognised senior striker at the club.
Hojlund's impact
One key point, despite Hojlund not finding the back of the Arsenal net, he offered United something different and caused panic amongst the Arsenal defence.
MORE UNITED STORIES
This is something that Bendtner picked up on and said: "Even if he doesn't exactly score, he comes in and has something that the others don't have."
The Dane certainly does offer more off the ball and when contesting 50/50s than Martial has really ever done in a United shirt and the excitement is building about the return of club football just to see more of the 20-year-old forward.
The hope will be that Hojlund will be unleashed from the start against Roberto De Zerbi's Brighton & Hove Albion at Old Trafford.
Related Topics