Portugal manager Fernando Santos has been asked about Cristiano Ronaldo after his explosive interview about Manchester United.
Ronaldo did not really mention Portugal much when speaking to TalkTV, only to criticise the country's media for questioning his place in the national team.
He is the captain of the side which has just left for Qatar in search of World Cup glory to go with the Euro 2016 title they lifted.
And at a press conference before the tournament, Santos was – unsurprisingly – asked about Ronaldo and the impact of the interview on Portugal.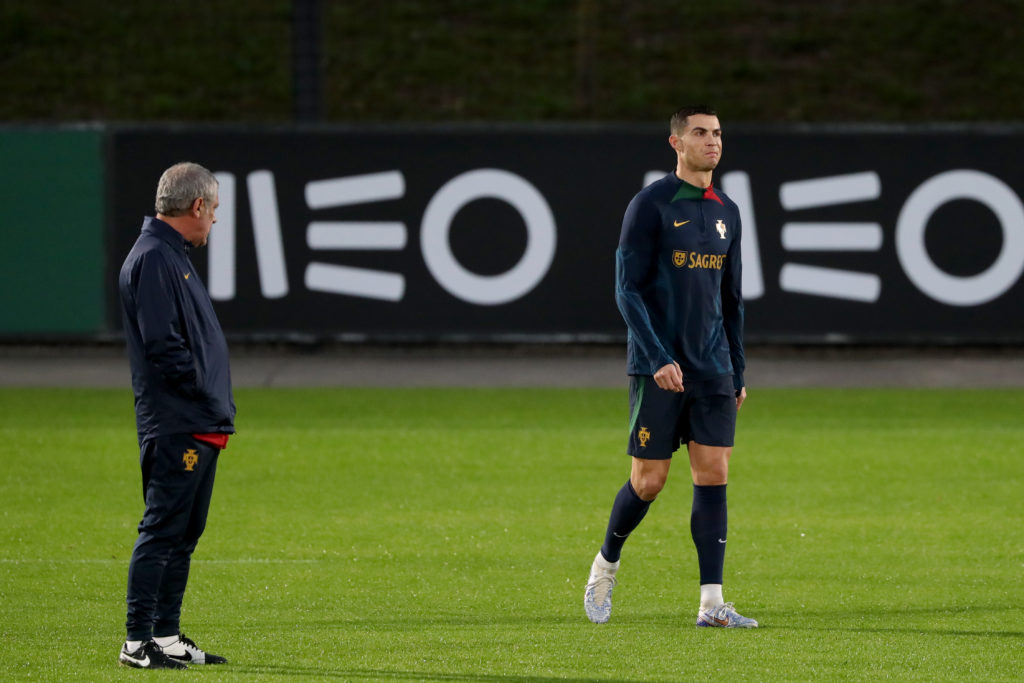 Santos on Ronaldo
He said: "Cristiano, like all the players I've called up, is hugely hungry to show his abilities.
"Is Ronaldo hungrier (because of the interview)? Let's wait and see.
"He's always been hungry, that's why he stayed at the top of football for so long.
"I'm not interested in the situation a month ago. He has played four games for Manchester United since."
Ronaldo is a superstar in his homeland but this interview has distracted from his country's bid for glory and Santos could surely have done without that.
The forward has attracted attention for his interview, and got people talking about him, but from a football perspective, it does help his club or country.
Ronaldo is not immediately United's problem right now, and they do have a little bit of time to sort out the situation while he is away in Qatar.
Santos will likely be asked about Ronaldo repeatedly during the tournament, just as Erik ten Hag is almost every week for United.
Related Topics
Have something to tell us about this article?
Let us know