Manchester United defender Harry Maguire faces a fight to regain his confidence at Manchester United after a difficult summer.
In early July, Harry Maguire announced he was no longer captain of Manchester United. He had been informed by manager Erik ten Hag that the armband would be given to another player, eventually Bruno Fernandes.
The reasoning was straightforward, Maguire was no longer a regular starter for Manchester United.
And from that moment, it was expected that inessential Maguire would be permitted to leave, and would ultimately do so before the deadline.
United even accepted a bid from West Ham. But in the end, Maguire chose to stay, where he now plays the role of back-up centre-back.
READ: Confirmed Manchester United transfers in, out, loans, releases, youth for 2023/24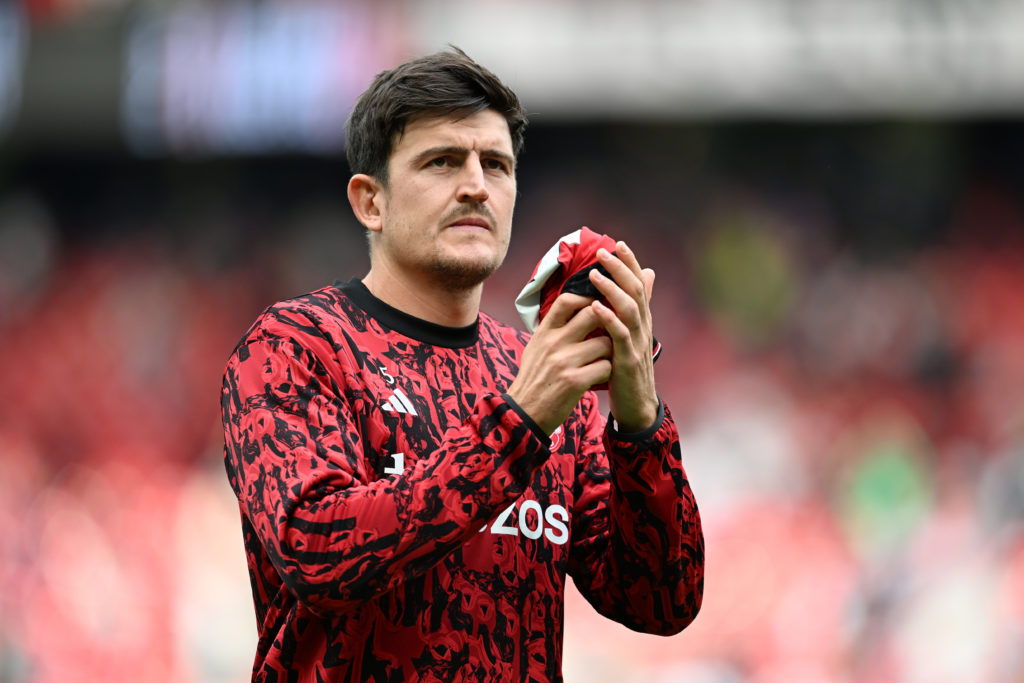 Phil Neville defends Harry Maguire
Former Manchester United defender Phil Neville has stuck up for Harry Maguire, going as far to describe him as a 'brilliant example' for people to look up to.
He wrote on Twitter: "The same people who have been abusing/criticizing/booing Harry Maguire are the same people who are saying it's gone to far and he's a good player!! He's a brilliant example to the modern player with the way he's handled adversity- no excuses head down work bloody hard!"
MORE UNITED STORIES
Neville was taken to task over this, with one supporter suggesting Maguire had just stayed at United due to his contract and was too happy being a back-up.
He dispute this, commenting: "It's Man utd tho – you stay and fight for your place – not want to leave at the 1st sign of adversity!"
Many pointed out to Neville that he quit United for Everton in 2005 – but at that point he had already won everything there was to win at Old Trafford, so there is a difference.
Maguire and United must make it work
One way or another, Manchester United and Harry Maguire must find a way to make it work now he has stayed.
United need Maguire as back-up, he could even be called on this weekend. His decision to stay meant funds were not available to sign a replacement.
Maguire meanwhile must play well, or he simply won't get the offer he wants from other clubs, and risks losing his England place along with his reputation continuing to wane.
Related Topics