One year ago Eric Bailly committed to a new contract at Manchester United, extending his deal to 2024 with an option of an extra 12 months.
It was a questionable decision at the time, considering Bailly was third choice centre-back, and there was ongoing speculation linking the club to Raphael Varane, and other alternative options.
Nonetheless, Bailly, a £30 million signing in 2016 under Jose Mourinho, was convinced to renew his deal.
A year on, the decision looks ill-advised from the perspective of player and club. Bailly has barely played in 2022/23 and his future at the club looks bleak.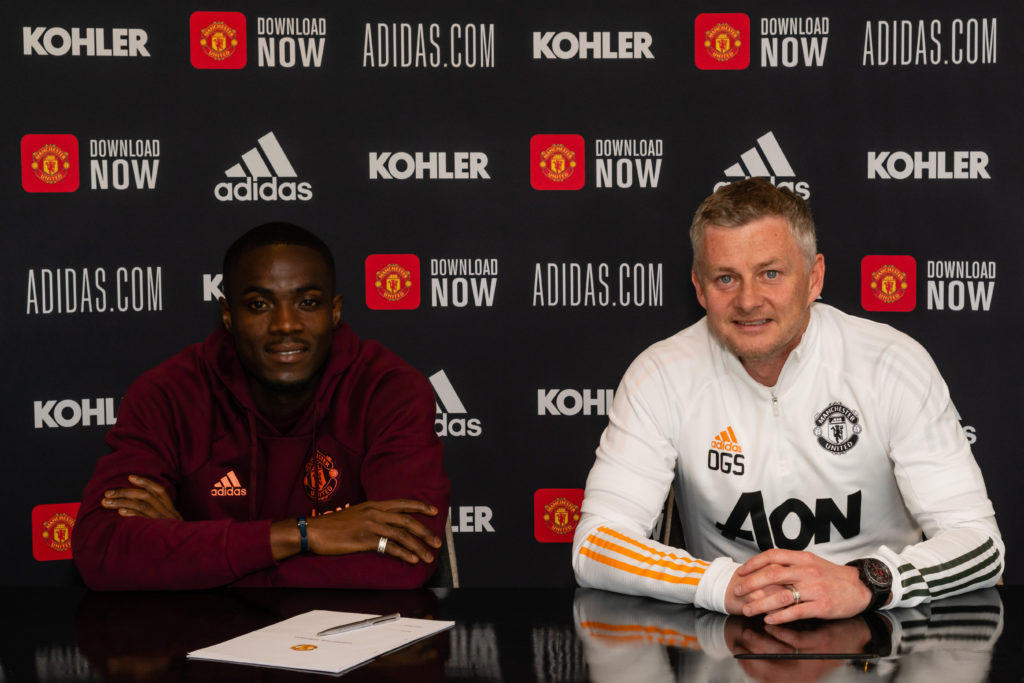 We took a look back at the Eric Bailly new deal announcement published by the club website last year. And it hasn't aged well.
There are a few statements from Bailly and manager at the time Ole Gunnar Solskjaer which have all backfired.
'Significant role'
Solskjaer said: "Eric has improved his robustness since my time as manager and he will continue to play a significant part in the squad."
Bailly did not play a 'significant' role as Solskjaer described. In fact Solskjaer picked him for only one Premier League game between August and November when he was sacked.
Ralf Rangnick has not picked him for a single league game in 2022, even preferring Phil Jones over him at Anfield last week.
'Big dream' for Premier League title
Bailly was confident United would build on 2020/21 and mount a serious title bid in 2021/22. Sadly we got nowhere near.
He said: "We will have more challenges next season – hopefully the Champions League – and, for me, my dream is to win the Premier League, that's my big dream.
"I believe, I believe. I believe in my team-mates. We are a good, young team. The team wants to improve and that's very important for the group for next season."
United have floundered this season and were already out of title contention before he made his first league start of the season in November, and then scored an own goal seven minutes in, at home to City.
To be fair to him, a lot of United fans hoped the very same 12 months ago, and the whole club has been hit with a dose of reality.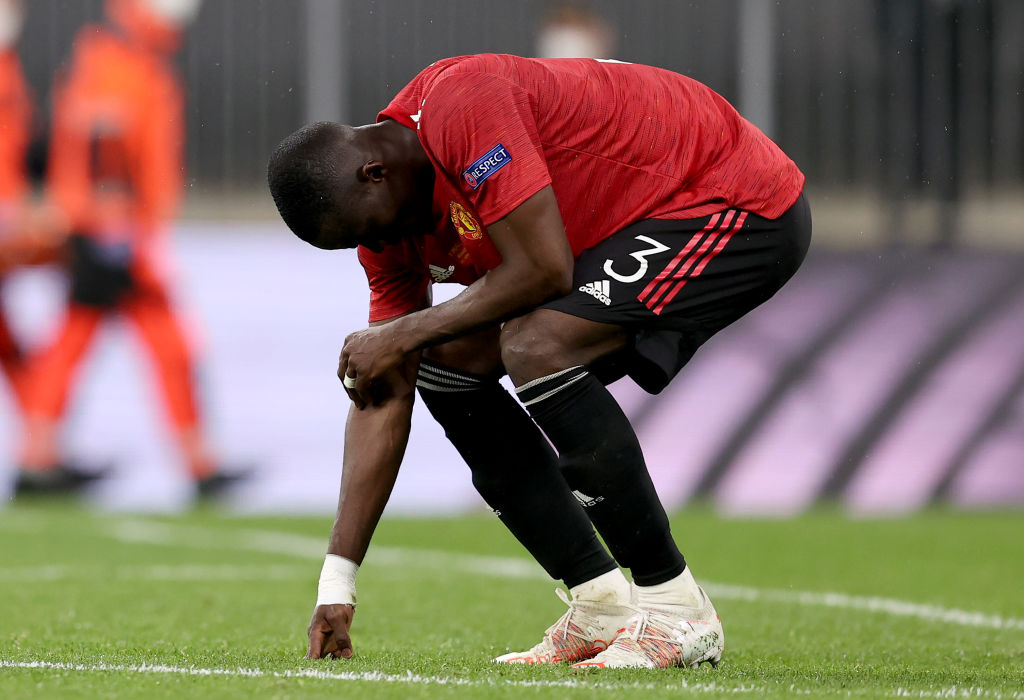 Europa League trophy hope
Bailly said his initial objective after signing the new deal was to go on and lift the Europa League trophy.
He said: "I hope I can be ready and I don't get any injuries and to be strong and finish the season well. I hope to win the Europa League this season."
The first part panned out. Bailly stayed injury free at the end of last season, and benefitted from teammate Harry Maguire's injury.
Bailly started the Europa League final, only to see United lose to underdogs Villarreal, beaten 11-10 on penalties after a 1-1 draw.
Settling down
Having spent five years at United when he signed his new deal, Bailly expressed hope he would remain at Old Trafford for a long time further, with the club committing to him.
He explained: "the new contract shows the group has confidence in me – the coach, the staff and the players and, for me, that is very important, and that's why I made this decision to stay at the club.
"For me, it's the dream to be here. Now it's my fifth season and I hope to be here a long time."
It feels like Bailly was misled, possibly by Solskjaer promising him a 'significant role'. Weeks later United signed Raphael Varane permanently, and while this was easy to see coming at the time, the way the season has panned out has been a real blow for the defender.
Bailly has not had a single chance to line up as a pairing with Varane, with neither Solskjaer or Rangnick willing to experiment that the duo could be United's best partnership.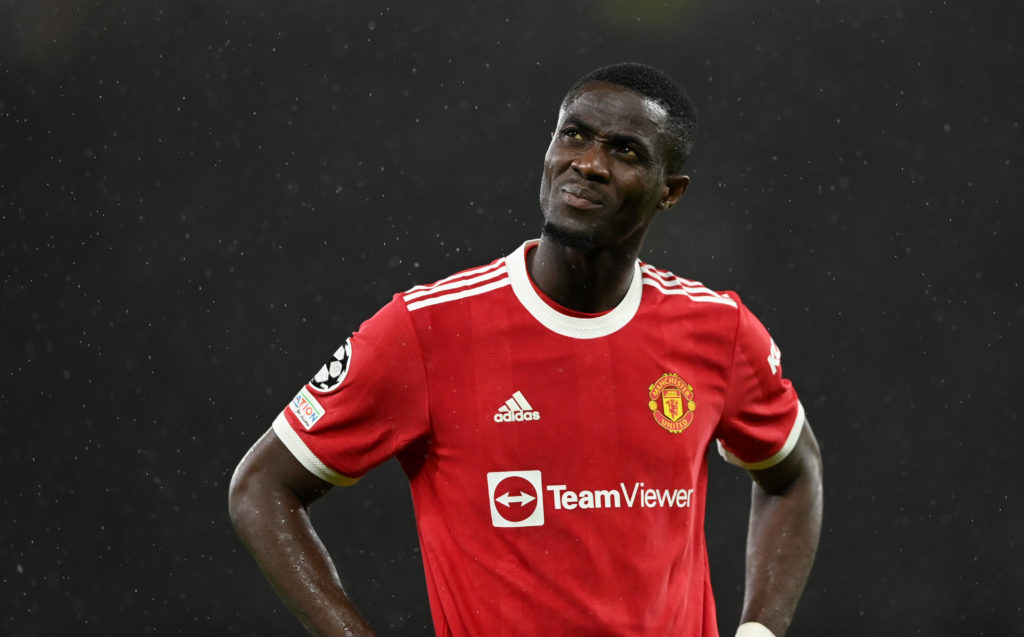 ESPN reported earlier this month Bailly is 'frustrated' and 'looking to leave' this summer after failing to get opportunities.
Last week he resorted to begging on social media for a game, a situation Ralf Rangnick said 'should not happen' at any football club, before snubbing him again against Arsenal.
Bailly certainly has not had a fair shake this season, starting just three games in the Premier League all year, with just one substitute appearance.
Even with new boss Erik ten Hag coming in, ready to give some players a clean slate, Bailly is still best off advised to leave, with the Dutchman surely considering bringing in a centre-back of his own choosing.
The dilemma for United is whether the club can get rid of him. His previous deal would have been set to expire this summer, and he could have left on a free. Now after signing him to a new deal to 2024 with wages in excess of £100,000 per week, moving him on might not be easy, considering his less than stellar injury record.
Related Topics
Have something to tell us about this article?
Let us know